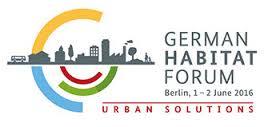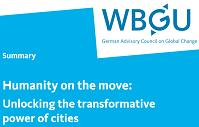 1 Jun 2016 @ 12:15, by Heiner Benking



like the new TOWN study of out The German Advisory Council on Global Change (WBGU): [link]
WBGU-Städtegutachen - here is also the new report on Participation (PDF) [link]
and the SRU-Gutachten mit wissenschaftspolitischen Impulsen. Check also the German Environmental Advisory Council - SRU
[link]
We in Germany have plenty such Council - maybe they each should review and comment the outcomes with more publicity.

Dr. Joan Clos, Executive Director of UN - Habitat is next.http://www.nachhaltigkeitsrat.de/jahreskonferenz/ueberblick/ He tells us of the 20 years interval between the Habitat Conferences ! This provides some insights into the process and how the International Community treats some of the most critical issues....

Jeffrey Sachs, Charles Landry, .... they really brought some people here...

NOTE:
CHINA 1992 note: Beijing Business and Technology Transfer Center & Hualin Guo - UN planner gathering *****

I even decided to not hop between the 9 workshop, but try to sit still in workshop #9 Governance, Civic Participation & Capacity

David Satterthwaite [link] | International Institute for Environment and Development [link]
David is a senior fellow at IIED and visiting professor at the Development Planning Unit, University College London. https://iris.ucl.ac.uk/iris/browse/profile?upi=DSATT65 He is since 1974 with IIED, was at the HABITAT I in 1976.
Seeing him again a good return for 2 days frontal listening about participation and citizen rights, policy-making and - implementation (governance).

here are some preliminary versions of a DRAFT DECLARATION form Berlin to Quito:
[link]
please check the latest version at:
[link]





more coming soon....