We are collecting visions of how a new civilization might be. Submit your entries here or send them to ffunch@newciv.org. They are published regularly in the New Civilization Visions electronic newsletter.

---
---
---

The Venus Project - the redesign of a culture.



Connetted - a declaration of a worldwide charter of very elementary principles for a permanent and peaceful human living together.



The Global Ideas Bank - (1000+)



Within Ourselves lives the Real Story - Jeffrey Courion's home page



Design Earth Synergy - (20+) Community co-visionary strategic action / planning centers.



FreeLand - Joachim's vision of an island community.



HoloWorld - (40+) Flemming's developing model of a better society.



Factasia - dedicated to constructive, imaginative and positive thinking about the future. .



Vision of the 21st Century - by HeeSik Song, Korea.
Orient Renaissance
Academy for New Civilization


---
"We are the New Civilization" - a poetic manifesto by Flemming Funch.
---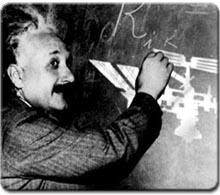 "The finest emotion of which we are capable is the mystic emotion. Herein lies the germ of all art and all true science. Anyone to whom this feeling is alien, who is no longer capable of wonderment and lives in a state of fear is a dead man. To know that what is impenatrable for us really exists and manifests itself as the highest wisdom and the most radiant beauty, whose gross forms alone are intelligible to our poor faculties - this knowledge, this feeling ... that is the core of the true religious sentiment. In this sense, and in this sense alone, I rank myself amoung profoundly religious men." Albert Einstein

---
Future Vision Links
---

New Civilization Symphony, by William B. Robertson, © 1984.
---
"Whatever you believe you can do, or dream you can, begin it.
Boldness has genius, power and magic to it.
- Goethe -

---

Back to the NCN main page