24 Nov 2008 @ 10:57, by jazzolog. Legal, Justice
We all travel the Milky Way together, trees and men...trees are travelers, in the ordinary sense. They make journeys, not very extensive ones, it is true; but our own little comings and goings are only little more than tree-wavings---many of them not so much.

---John Muir

Sit just to sit. And why not sit? You have to sit sometime, and so you may as well REALLY sit, and be altogether here. Otherwise the mind wanders away from the matter at hand, and away from the present. Even to think through the implications of the present is to avoid the present moment completely.

---Alan Watts

The universe came into being with us together; with us, all things are one.

---Chuang-Tzu

The illustration is a movie poster for a film that is making its impact felt increasingly through word-of-mouth. Since it may be a bit hard to find here's a synopsis: In a world of six billion people, it only takes one to change your life. Sixty-two-year-old Walter Vale is sleepwalking through his life. Having lost his passion for teaching and writing, he fills the void by unsuccessfully trying to learn to play classical piano. When his college sends him to Manhattan to attend a conference, Walter is surprised to find a young couple has taken up residence in his apartment. Victims of a real estate scam, Tarek, a Syrian man, and Zainab, his Senegalese girlfriend, have nowhere else to go. In the first of a series of tests of the heart, Walter reluctantly allows the couple to stay with him. Touched by his kindness, Tarek, a talented musician, insists on teaching the aging academic to play the African drum. The instrument's exuberant rhythms revitalize Walter's faltering spirit and open his eyes to a vibrant world of local jazz clubs and Central Park drum circles. As the friendship between the two men deepens, the differences in culture, age and temperament fall away. After being stopped by police in the subway, Tarek is arrested as an undocumented citizen and held for deportation. As his situation turns desperate, Walter finds himself compelled to help his new friend with a passion he thought he had long ago lost. When Tarek's beautiful mother Mouna arrives unexpectedly in search of her son, the professor's personal commitment develops into an unlikely romance. And it's through these new found connections with these virtual strangers that Walter is awakened to a new world and a new life.
[link]

As so often happens, particularly on Mondays when I review the weekend papers, most of the computer work I'd planned to do this morning got scrapped by a single item. Then one sidetrack led to another, and soon I was wandering in the woods again. The piece that did it was in The Times of London yesterday, and some editor there I guess had seen it in its complete version in the current edition of Spear's Wealth Management Survey magazine. It was written by the former "proprietor" of the London Daily Telegraph, who currently resides in a federal prison here in the United States. He's been there for 8 months. I know nothing of the case nor how long his sentence is. Whatever it is, he's appealing it and apparently has had some success.

What he has to say that interests me is about the present legal system here. Of course laws can be changed. Even the Constitution can be changed. But through all that shines a spirit of America that all of us used to be raised to believe in. It has to do with equality before the law. If there are mistakes, OK, we understand that. But if there are injustices, Americans feel their freedom threatened. We respond. Or should. If we don't, or lose track of how we can respond, we begin to sink into the kind of daily despair that has plagued humanity around the world and through time, since our conception.

Let me not preach about the last 8 years---or 16, or 32. Let us simply look at where we are, and the work to do. I know attorneys, and my family boasted some prominent ones. I set about at university to become one---until Dylan Thomas crossed my path. My daughter has such plans in the environmental field. I'm supporting her in this---despite all indications of the futility of working for the EPA. Futility. Ah, there's the rub. When a people allow themselves to believe it is futile to go up against the system---either because that system is invariably right in what it pursues, or because it is hopelessly decadent, we surrender to a prison state. If I am barred from dissent by a privately contracted army, as I have been in an attempt merely to glimpse President Bush in person, I am in a prison state.

Ah, but now I'm preaching. [There are ministers on the other side of the family. :-)] Let me step aside for this gentleman in his jail cell. Then follows an editorial from yesterday's New York Times about Guantanamo. More >


11 Nov 2008 @ 07:40, by noheartssomber. Legal, Justice
Are we, as americans, dislexic in thinking we are guilty untill prooven inocent? I assumed it was the other way arround and would have lived the dream if the reprocussions had not interfeared whith my pursuit of happiness.


14 May 2008 @ 12:45, by ming. Legal, Justice
It took me a moment to remember the story... See, I did this posting in 2005: Jetsetters wants to sue everybody, which was about this fellow, Kriss Hammond, who said he wanted to launch a 10 million dollar lawsuit against me, because I had reposted some articles related to his outfit, Jetsetters Magazine. Articles written by some of his affiliates, specifically with a license to repost freely, with attribution. I don't know why they do that, if they don't want the articles to actually be used. Anyway, I had reposted them automatically, and they weren't particularly good articles or anything. Since the outrageous lawsuit threat was kind of amusing, I looked around a little bit, and found that Kriss Hammond seems do that kind of thing often, and that he runs a somewhat questionable business which involves paying him money to learn how to present oneself as a "travel writer", so that one can get free hotel rooms and that kind of thing. At least that's how I understood it.

I had mostly forgotten about it, until the guy sent me an e-mail yesterday:
Hello Ming the Mechanic, also known as F Funch. We know who you are and where you live and operate. For some time you have had a posting about Jetsetters Magazine on the net that shoiuld be taken down, if you are truly a practioner of change. If you are not truly a practioner of change, we are about to change your financial status, as we did with Carl Parks.

Sincerely,

Kriss Hammond - j...@hotmail.com
Editor - Jetsetters Magazine
Carl Parkes was a vocal critic of the Jetsetters scheme, and is a (real) travel writer.

Changing my financial status, hey, I'd welcome that, but I think he means it as a threat.

I can guess why he doesn't like my previous posting. See, if you look up "Jetsetters Magazine" in Google, there are 48,000 matches, and mine is number 3. That's of course a bit annoying when one is trying to game the search engines with thousands of poorly written travel articles that all link to the Jetsetters homepage.

26 minutes later, Kriss sent me this message:
When we originally posted Jetsetters Magazine articles on GoArticles.com there was no intention for you to use the articles within your site without our permission, which at your own admission, you did. Thank you for taking them down. Also, please remove your Ming the Mechanic reference to us, and in the future stop referencing us in any way or slandering or libeling our name online. We have helped many budding writer enhance their lifestyles, which you and Carl Parks have liebeled and slandered. We have taken care of Mr. Parks, and now are concentrating on you. We can have one of our colleagues call upon you if you wish, at 6 rue Pedro Gailhard, 31100, Toulouse France. Thank you for your understanding and consideration.
It doesn't sound too good that they have taken care of Mr.Parks (it is Parkes, really). Or that he'd like to send some thugs to my door. Then, again, Kriss Hammond doesn't strike me as a very well armed opponent in the legal arena or in any other arena. Anyway, he wasn't done, so 18 minutes later:
We will give you exactly until June 1, 2008 to remove all references online from you as Ming the Mechanic to Jetsetters Magazine and then we begin law suit procedures. We realize you are a professional programmer, and if there is any threats, real or inferred to our websites from you we will incorporate those threats, real or inferred into any existing or pending lawsuit. We will also attach this lawsuit to your chateaux in France through French courts. I don't think you really realize who you are dealing with. Our IT staff is monitoring all our websites for any illegal or illicit activity to them by you or others. We have deep pockets and relish any legal confrontations with you.
Oh no, please don't touch my chateaux. I'd have to live on my yacht if you took them away from me.

Now, today there was a Skype request to add "Kriss Hammond (jetsetters2)" to my contact list, with this reason "Jetsetters Magazine lawsuit". I don't think I want to chat with him on Skype about that at odd hours of the day, so I declined.

I'm very approachable, and normally willing to discuss it if somebody is not happy with something I've posted somewhere. If Kriss Hammond had simply asked me to remove his travel articles back then, I'd just have done so. Oh, I did, but since he also threatened me, I wrote about it. Which I do now as well. You would get much further by being nice, Mr. Hammond.

---

... A day later: Kriss Hammond sent me a couple more messages where he actually sounded more human and friendly. I'm not sure if it is because of my e-mail answer or because he read this message. I sort of suspect the former. Anyway, that's a positive sign. Most people want things to come out well, but sometimes they pick the wrong strategy at first. More >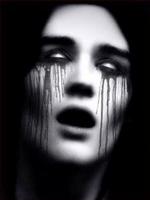 3 Dec 2007 @ 22:40, by ming. Legal, Justice
As a sub-theme in an article about Root Irresponsibility for Major World Problems, Tony Judge touches on the strange unit of measure called a "dukkha":
The most extensive and insightful methodological approach to the incidence of suffering is that developed through the research of R G H Siu and the International Society for Panetics. They developed the concept of the "dukkha" as a measure of suffering. For the panetics community, the dukkha is a measure of the intensity and duration of pain and anguish adapted from the 9-point hedonic scale used to provide subjective judgements in market research. Dukkha is also a central concept in Buddhism.

According to this approach, one dukkha expresses the amount of suffering endured by one person experiencing one intensity unit for one day (roughly the equivalent to the amount of suffering felt by one person with a moderate toothache for eight hours). A "megadukkha" represents the order of magnitude of suffering sustained by 1,000 persons for about 10 hours a day, for a year, with severe stomach ulcers and without medication. The approach has been explored further by Johan Galtung (Panetics and the Practice of Peace and Development, 1999).
Wow. dukkha is of course a traditional Buddhist term, which is probably somewhat mis-translated and mis-understood from its original meaning, but which is typically translated as "suffering". Read more about dukkha as a unit of measure here.

I never heard about dukkhas or megadukkhas before. Of course it would be tricky to measure in any precise way, but just the concept that one could quantify suffering opens a bunch of doors. See, stuff that can't easily be accounted for tends to become somewhat invisible in our kind of society. Particularly if it can't be counted in dollars, but also simply because it is difficult to count, or it isn't counted.

In the many years I've lived in L.A. I've had hundreds of hours to sit in bumper to bumper traffic and ponder the outrageous and unnecessary waste of time and resources that is going on, not to mention the anger and suffering from people sitting in their cars going nowhere. The suffering is relatively minimal if we compare to the hundreds of millions of people in other parts of the world who starve, who're tortured, who's family members are killed, who don't have health care, etc, but if we add it up it wouldn't be all that minimal. But just think about the cost to start with, if it actually were accounted for.

Say I could get to work in downtown L.A. in 15 minutes, if the traffic actually was flowing, but it takes me an hour. That means I spend 1.5 hours per day doing nothing useful, while burning gasoline and sitting being frustrated. If we only looked at the time aspect, then me and the other 2 million people who're doing the same will waste around 3 million hours that day. Multiply that by the $20 or so we get paid by the hour for working, and you have $60 million in a day, or around $18 billion per year. You could buy a hell of a lot of freeway for that. Tripple-decker underground freeways would be perfectly feasible if you accounted for the time and money that would be saved. Or think of it on a daily basis. There's a stalled car in one of the lanes 2 miles further along, and thousands of people suddenly waste thousands of hours when the traffic grinds to a halt. If you account for that cost, even drastic measures would be perfectly economical. You could keep a Sikorski crane helicopter hovering over every section of freeway 24/7 ready to lift any stalled vehicle off the freeway, and the cost would be completely negligable in comparison.

But I'm getting distracted. This was about suffering. Imagine that we could find ways of reducing the overall suffering on the planet. That's what the Institute for Panetics is working on. They propose principles and awareness campaigns for different sectors of society. Law and order, media, health, religion, government, etc. Here are some definitions and objectives:
WHAT IS PANETICS?

Panetics is an integrated discipline to study and help reduce the INFLICTION of suffering by humans upon other humans. It was founded upon the conviction that a growing international consensus supports the right of people to be relieved from suffering inflicted by other people when they act through governments, institutions, professions and social groups. To that end, Panetics is an evolving, "pan-ethical" approach to research, policy analysis, decision-making and management."Panetics" is a term coined by Ralph G.H. Siu from "paneti" which means "to inflict" in Pali, the language of the Buddha.

PANETHICS

Combining the Greek word for "all" ("pan") with "ethics", Panethics is an attempt to synthesize thinking from both East and West into a readily understandable and agreed upon system of ethics for a world community. It is based upon the fundamental principle that no one has the right to unjustly inflict distress, pain and anguish on another. The semantic and synergistic relationship between the two terms "panetics" and "panethics" is intentional.

The term "panethics" was first coined by Professor Rudolph Krejci during a lively discussion in April 1986 at the University of Alaska's Geophysical Institute with its director Syun-Ichi Akasofu and the Visiting Lecturer in Panetics, Ralph G.H.Siu.

PANETIC OBJECTIVES

The main aims of Panetics are to analyze the sources of inflicted suffering, develop practical ways to help reduce human suffering inflicted by individuals through governments, institutions, professions, or social groups, and encourage their application.

PANETIC PREMISES

People have a right to be relieved from suffering inflicted by other people. The international community has begun to demonstrate a willingness to support that right. We lack both awareness and the tools required for decision-making and intervention to be sure that such actions actually alleviate, rather than increase, human suffering. To prevent such missteps, we must search for measures to assess potential and actual human consequences of actions with the same attempts at precision that we try to use in economic decision-making. Such panetic analyses can help leaders, professionals and managers evaluate the humane consequences of their actions, lessen the suffering they might otherwise cause, and thereby advance the well-being of humanity.
That's a wise and noble endeavor. Of course, making words for it, creating units of measure, outlining principles - it makes it something one can begin to think about. Think with in constructive ways, where one can make better decisions, as opposed to just walking around with a generalized gloomy feeling about the world. You can actually to some degree add it up. Does option A or option B best reduce the amount of suffering in the world?

If consequences can be identified, labeled and accounted for, it is so much more likely they will become part of the decision process. There are consequences like pollution, wasted time, wasted money. If the bill could be sent to those responsible, they just might have to make different decisions. And there's the consequence of pain and suffering. Which isn't just a matter of sending somebody a bill. Suffering sucks. A little suffering once in a while might motivate you to make things better. But a lot of continued suffering just makes life suck a whole lot.

So, I'm all for a global megadukkha reduction act. Down with the dukkhas.

Of course we need a unit for happiness too, then. Just sitting around not suffering doesn't automatically make life great. Let's max out the joy and happiness counters while we're at it. More >



16 Jul 2007 @ 09:28, by jazzolog. Legal, Justice
The great way of the Buddhas is profound, wondrous, inconceivable; how could its practice be easy? Have you not seen how the ancients gave up their bodies and lives, abandoned their countries, cities, and families, looking upon them as like shards of tile? After that they passed eons living alone in the mountains and forests, bodies and minds like dead trees; only then did they unite with the way. Then they could use mountains and rivers for words, raise the wind and rain for a tongue, explain the great void...

---Dogen

When we speak of being highly developed spiritually, this does not mean that we float in the air. In fact, the higher we go, the more we come down to earth.

---Chogyam Trungpa

You are seeing impeachment as a constitutional crisis. Impeachment is the cure for a constitutional crisis. Don't mistake the medicine for the disease. When you have a constitutional crisis, the founders are very clear. They said there is a way to deal with this. We don't have to have a war. We don't have to raise an army and go to Washington. We have procedures in place where we can sanction a president appropriately, do what needs to be done up to the point of removing him from office and continue the republic.

---John Nichols on Bill Moyers Journal, 7/13/07

Alessandro Pigna (1883-1903)
Paying Homage To The Emperor

I am not a constitutional scholar. I'm not a lawyer. I might think about citizenship quite a bit, but I may be pretty much an average American. As I understand the Constitution of the United States, that qualifies me to register concern...and to do so with forceful words.

Whatever our history has been and however we managed it, a republic was established so that each citizen could have a fair chance of a voice in the conduct of government which so affects our lives. My understanding of how that works is through a series of representative assemblies from local to state through federal levels.

At the top, in Washington, DC, we have the House of Representatives and the Senate. Between them, they legislate and debate and ultimately create laws and programs that enable us to live better lives...and maybe help people in other countries too. A system of public education was considered vital to maintain an informed electorate.

But at that point the Congress must turn over the created legislation to the Executive, whose job it is to put these examples and results of the will of the people into action. Sometimes, for one reason or another, the President doesn't think he can or should do it...and he tells Congress that. Maybe they can overrule his judgment or perhaps the Supreme Court must decide who is right, according to the Constitution.

Sometimes a great threat materializes and war must be declared. The Congress does this and thus hands to the President the awesome duties of Commander in Chief of the armed forces of the country. When this happens, everyone in the nation is expected to sacrifice aspects of life and liberty to enable the President to expedite the battle quickly. All Americans know this and we have done it.

There have been instances in the histories of all nations when supreme leaders have used occasions of warfare to increase personal and family fortunes. We expect such events in a dictatorship, but it is the worst thing to happen in a republic. Here, there is no question but that the money in the Treasury is ours, kept and spent in trust by freely elected representatives. If those people are stealing our money for themselves, they must be stopped or all fails. More >



6 Jul 2007 @ 23:16, by quinty. Legal, Justice
(The portrait to your right is of Richard Wright, as a "crossword puzzle." It was painted by my father, Luis Quintanilla. For more portraits of writers as "how they see themselves," go to "www.lqart.org/portsfold/writports.html")

Well now it's here. It's happened.

A rightwing Supreme Court. More >



4 Jul 2007 @ 10:50, by jazzolog. Legal, Justice
Habit, laziness, and fear conspire to keep us comfortably within the familiar.

---Poet Jane Hirshfield, whose BA from Princeton was received in its first graduating class to include women

For eight straight years George Bush hasn't displayed the slightest interest in anything we care about.
And now that he's after a job that he can't get appointed to, he's like Columbus discovering America. He's found child care. He's found education.
Poor George. He can't help it - he was born with a silver foot in his mouth.

---Texas Governor Ann Richards, who was defeated for re-election mysteriously by George Bush's son, also named George Bush

We went from being a party of confidence and fiscal restraint and individual liberty to being the party that encouraged intervention in Terry Schiavo's case, the disastrous experience in Iraq, Katrina, and an $8.5 trillion debt. It was hogs feeding at the trough from Jack Abramoff to Karl Rove. I'm just sad and angry.

---Author Christopher Buckley, the son of National Review founder and supreme conservative William F. Buckley, Jr.

Before a television set was in every home, American families used to sit out on the front porch after dinner every evening. They'd call greetings to neighbors and watch the world go by. After that, they might set up a card table in the living room and play a game. Sometimes a game might be saved when somebody had to go to bed, and brought out to be continued the next night. Canasta games might go on for a week.

Among the board games there was Monopoly. I always had mixed feelings about that game. There was an edge to it that seemed to encourage the person who was winning to gloat and ridicule and inflict emotional pain on the others. Losing in Monopoly felt like drowning. And so I probably shouldn't have been surprised when one afternoon in 1965 as we were playing the game, my friend from Tyler, Texas, Tony Andretta, reached around to his desk, opened a drawer, took out a loaded six-shooter, and placed it on the table.

I use Tony's real name because, while it is highly unlikely he still is alive, I would love someone who knew him to discover this article and let me know whatever happened to him. We both were in our first teaching jobs at a school in The Bronx. He taught science and I, hired to teach English, ended up chairing the social studies department. He was a bit older than I was and had fought, he said, in Korea. He'd received a wound to his stomach, which for some reason never could heal and he had to change the dressing all the time. It didn't seem to slow him down much though, and he actively pursued a life of women, brawling, smoking and booze.

We were unlikely friends I guess, but somehow our differences made us curious. He came from an oil family and so this teaching stuff was just for the heck of it. Maybe there was temporary friction with his father, something like that. He'd been married a few times and always seemed on the verge of doing it again. About the gun, he told me later that's how they do things in Texas. He said he always had a gun in his glove compartment, because in Texas if a trooper pulls you over you come out shooting. One time we pretended to be federal inspectors in a Woolworth's pet department, concerned about the condition of the creatures in there. Under threat of being shut down, the manager gave us some lizards Tony wanted for his terrarium.

After a couple of years, we went our separate ways and lost track of each other. Tony lived loud and big, and could back it up. He was the first Texas male I'd ever met. In my experience, Texas women tend to be quite different from the men. Not the loud and big part, but in how liberal and democratic they like to be. I wish a couple of them still were around to comment on the Scooter Libby business.

The Bushes may run a lot of Texas but Texans know they aren't really from there. In fact, Ann Richards in that same famous 1988 speech before the Democratic Convention said, "I am delighted to be here with you this evening because after listening to George Bush all these years, I figured you needed to know what a real Texas accent sounds like." [link] But the George Bushes of the world keep trying to be the real deal, faking bravado at the Alamo until finally a Mexican soldier's bullet takes them down. More >



20 Apr 2007 @ 09:57, by jazzolog. Legal, Justice
Religion is a way of walking, not a way of talking.

---Dean William R. Inge

I have realized that the past and the future are real illusions, that they exist only in the present, which is what there is and all there is.

---Alan Watts

A Zen master's life is one continuous mistake.

---Dogen

God, how this White House loves that word! Everything they do is ROBUST. The Surge is robust, the economy is robust, our schools are SO robust, anti-abortionists are getting much more robust, and the Gun Lobby never has been so robust! Rove is just busting with robust. He and Bush are in Ohio all the time because we brim with robust!

I suspect it may have been Rove (or his people) who came up with "robust." It has the first 2 letters of his name so that satisfies egomania, and of course "bust" is in it...so he can think of breasts and milk as well as allegiance to his President. What could be better?

The only thing better would be if all Repubs use it...and they do (even when wearing the pink necktie of apology and surrender). Yesterday Justice Department spokeswoman Cynthia Magnuson used it against critics who say the Executive's legal people have been using federal attorneys to wipe out the opposition. She said the department has "a completely robust record when it comes to enforcing federal voting rights laws." The Justice Department not only is robust, it's COMPLETELY robust. It's like Heaven on earth there!

I love this photograph by Doug Mills for The New York Times this morning. There he is, the Attorney General of the United States of America, land of the free, home of the brave. The man used the "can't remember anything" approach to his testimony. At least it's more down-to-earth than the "best-of-my-recollection" song and dance other attorneys general have used. A busy man has to have people on his staff who remember things for him. I understand that. Do you suppose there is someone at Justice who remembers who is supposed to remember the content of meetings? Maybe they can search around.

In the meantime, you might take a look at Greg Gordon's article for the Baltimore Sun yesterday that contains Cynthia's robust remark...and see if you can detect any "legal" strategies in there about crushing free election. And then I guess I have to like best Lara Jakes Jordan's coverage for AP of Gonzales' pathetic appearance yesterday. More >



26 Mar 2007 @ 19:25, by Unknown. Legal, Justice
The Profit is a feature film written and directed by Peter N. Alexander in 2001. Little seen, it is notable primarily because worldwide distribution of the film is prohibited by an American court order, the result of a lawsuit by the Church of Scientology.

The producers of the film have a court hearing today to ask that the injunction on the film's distribution be lifted. More >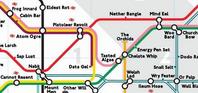 7 Jun 2006 @ 17:29, by ming. Legal, Justice
A while ago I mentioned a site that was showing an assortment of variations of the London tube map, using anagrams, and a bunch of other funny things. The original site was taken down, and is still down, because Transport of London's lawyers contacted the owner of the site, and forced him to take it down because the Tube logo and the map is their "intellectual property". Which is rather ridiculous for a public institution like that to spend money on lawyers to threaten people who love the tube, and who spend their time getting creative with its symbols.

Now, as a number of other people who thought it was stupid, I put up a mirror of that site. And, now, 3 months later, the lawyers for Transport of London have contacted me and asked that I take down that site. Their letter is below. They had first written me without saying who they were, asking what the rules were for my site in terms of materials that violate copyright or trademark laws.

Anyway, hm, I'm not sure what to do. It makes little difference to me whether I have a page with silly tube maps or not, but the principle is important. But I'm not sure if it is important enough to put up a fight and let them try to sue me. More >




Page: 1 2 3 Older entries >>