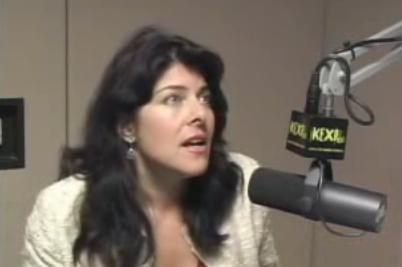 16 Sep 2008 @ 10:25, by magical_melody. Crime, Policing
GIVE ME LIBERTY IS A SEQUEL TO PREVIOUS BOOK BELOW.

Interview with Naomi Wolf author of "Give Me Liberty: A Handbook for American Revolutionaries" given October 4, 2008 on Mind Over Matters, KEXP 90.3 FM Seattle.

Interview - Naomi Wolf - Give Me Liberty
Video 29:52 Minutes

THE END OF AMERICA - A MUST SEE AND A MUST READ!!!


It is critical for citizens in America to do something NOW!!!!

Interview Video

This University Series is a MUST SEE: Includes additional essential viewing clips.

Interview with Naomi Wolf author of "The End of America:
Letter of Warning to a Young Patriot.

SEE UPDATE FROM NAOMI ABOUT ARMY DEPLOYMENT

Naomi Wolf; The End of America: Tipping Point, Now! Pt1 1-12 videos

American Freedom Campaign More >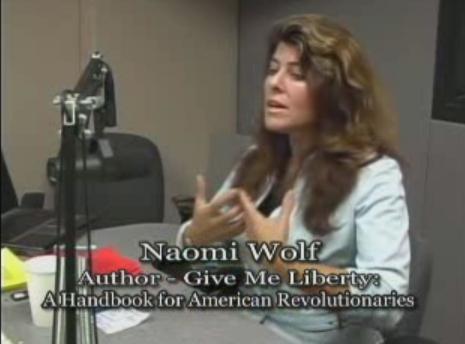 5 Aug 2008 @ 19:24, by jazzolog. Crime, Policing
Anything more than the truth would be too much.

---Robert Frost

River whispering over the stones,
Sunlight streaming through frozen pines.
In this still pool, in this falling light,
Zen conquers the dragon of delusion.

---Li Po

The merit of (the rooster's call) is in its freedom from all plaintiveness. The singer can easily move us to tears or laughter, but where is he who can excite in us a pure morning joy? When, in doleful dumps, breaking the awful stillness of our wooden sidewalk on a Sunday, or, perchance, a watcher in the house of mourning, I hear a cockerel crow far or near, I think to myself, "There is one of us well, at any rate"---and with a sudden rush return to my senses.

---Henry David Thoreau

This is Naomi Wolf, born in San Francisco in 1962. She was an undergraduate at Yale, then did graduate work at New College, Oxford, as a Rhodes Scholar. The Beauty Myth, her first book, was an international bestseller. She followed that with Fire With Fire: The New Female Power and How It Will Change The 21st Century, published by Random House in 1993, and Promiscuities: The Secret Struggle for Womanhood, published in 1997. Misconceptions, released in 2001, is a powerful and passionate critique of pregnancy and birth in America. In 2002, Harper Collins published a 10th anniversary commemorative edition of The Beauty Myth. She is the author, most recently of The End of America: Letter of Warning to a Young Patriot and the forthcoming Give me Liberty: How to Become an American Revolutionary. Her essays have appeared in various publications including: The New Republic, Wall Street Journal, Glamour, Ms., Esquire, The Washington Post, and The New York Times. She also speaks widely to groups across the country. She's on the hit list of the usual suspects among the right wing.

I'm sure there is nothing new about women maintaining the conscience, as well as sometimes the home fires, of this nation. What is new and welcome to me, at least in the last quarter century, and particularly on the Internet, is the frequency and brilliant integrity of their verbal artistry. Is it my imagination or are female writers speaking truth to power, at least on the left, better than ever...and just where and when we need it? Thus was I stopped in my tracks this morning by a reference to an article Ms. Wolf published on Friday, in the Daily News Egypt. Where?

I had not heard of the paper, but I have neglected to become more expert in the journalism of the Middle East. First published in Cairo in 2005, The Daily (Star) News Egypt claims to be an independent, privately-owned publication, intent upon unbiased reporting. It's in English. Ms. Wolf's article is entitled "Dear World, Please Confront America," and I suspect we'll hear more about it during the remainder of the week. Naomi Wolf's endorsement of Barack Obama can be found at the website www.jews4barack.com . Let me tell you, even I was a bit shocked by the appearance of this piece. More >


17 Nov 2007 @ 21:16, by gsosbee. Crime, Policing
The following statements do not represent legal advice, but are simply the personal opinion and considered judgment of geral sosbee:


Re:
"To Catch A Predator" stories on global telecast , November 16, 2007, by msnbc's Chris Hansen and followers/fans/goons.



Chris says:


"When we first began investigating potential predators trying to meet teens online, we had no idea it would lead us to *where we are today. Nearly 130 men have surfaced in our stories. 98 of them are currently being prosecuted."

Sosbee writes to Chris and msnbc, and staff :

Well , let's set the record straight, Chris:

The program you promote ensnares innocent men lured to your location by a police operative/decoy female who personally appears at the door (as an adult) and invites the men in. No child is present; no victim exists; no complaining witness or aggrieved party exist; and no law is broken (except in the sick minds of those who seek to profit or to gain attention from the contrived and illegal sting).

As the targeted men enter the 'party' house the self proclaimed (impliedly so) hero Chris Hansen lurks in the shadows , then leaps out as though he is the law maker, the police, the grand inquisitor, the judge, the jury, the prosecutor, the defense attorney, the counsellor, and the executioner. Indeed, Chris is everthing all the living dead among us strive to emulate in our society:one who seeks out the living with arms extending, fingers pointing, mouths wide-opening and evil proclivities protruding.Chris even suggests that all of the targeted ( yet innocent in this writer's opinion) men are similar (potentially) to the child murderers in the news of late; this analogy is most revealing of the sick and degenerate mentality of the accusers in Chris Hansen's mob.** [See addendum below, dated June 9, 2009.]
You should have been slapped in the face , Chris , by every man you insulted at the scene.

In actuality, all of the captive men are innocent, while the manipulators in the msnbc entertainment scheme are potential criminals who should face a variety of criminal and civil charges; the corrupt politicians/legislators who write the absurd laws (that permitted the phony sting) should be removed from office; and the viewers should be told that all of this was a serious mistake and represents a failure of our culture to stop the hatred and brutality caused in large part by the police and the media through such programs as , "To Catch A Predator".

Until that time, however, Chris, msnbc, and the mindless police have learned how to make money and garner dirty (in terms of tactics used) attention through their most despicable and decadent show of police/media lunacy. All of the players (in the msnbc/cop/Chris Hansen farse) will be remembered as supporters of the emerging hyper-police state where even the spectators are now invited to join in the lynch party.

Sosbee writes to Chris Hansen:
You're No Christ, Chris!

* 'Where we are today', Chris, is at a point where we must deal with your outrageous conduct as you create or perpetuate an insensitive world where violent methods and fraudulent legal process are the standards for USA public policy (viz: in Chris's melodrama police weapons are drawn, the men are assaulted and cuffed by the police, the devil woman/decoy herself sweet talks the men into her abode in order to destroy their lives, and the men are impliedly forced to submit without legal advice to the silly and imposing interrogation of the lowest form of human intellect ).

Such are the impressions of this writer regarding the undignified character of Chris Hansen and his cowardly police associates.

P.S. As of July, 2008, the Predator Hansen continues his violent and insane efforts to destroy mens' lives, at one point mindlessly criticizing one of his victims for driving a $50,000 Lexus at the Hansen scheme's scene.
__________________________________________________________________________
Now MSNBC has corporate company in the "help fbi" and law enforcement for profit game. According to
Deborah Perelman

"Clear Channel Outdoor, an advertising company which operates more than 167,000 advertising displays in the United States is providing free billboard space as a public service to help the fbi catch the accused. "

Clear Channel should be advised that the fbi, the cia, and all law enforcement agencies in the United States of America are terrorist organizations who are prone to engage in slander, perjury, torture, false imprisonment and murder on a regular basis; thus, the marriage of MSNBC and Clear Channel to the fbi and her associates suggests to the intelligent reader that these corporations support terrorism and that their macabre greed is indicia of their fundamental lack of Humanity. For evidence of this, see my reports herein and and see my site at www.sosbeevfbi.com.

This update represents the personal opinion of Geral Sosbee and is based on real life experiences.
_______________________________________________________________________________
** Addendum. June 9, 2009

In the above report I have shown the dark, hateful, greedy and cowardly sides of Hanson and his followers at MSNBC ; now, inasmuch as Hanson continues his demonic entrapment scheme for show and for profit at the expense of innocent men, Hanson represents the disease of the United States of America. See:
[link]

Hanson (in his flair for the dramatic)desperately & hysterically attempts to transfer and inflict upon others the very same homicidal traits and infirmity that he and his fbi/police criminal associates exude in their activities in the USA. See:
[link]

Hypothetically, in a moment of desperation Hanson and company (by inference from his own words & conduct) would in fact consider the killing of a rat or a potential witness againt them in order to preserve their own social status. "... a little more hate, an ounce [of instability] and [Hanson might have ] decided it [be] too risky to let her [the rat] live...." In such a moment (as many fbi/police serial killers can abundantly attest) "...ethics or fear of any sort do not exist: the beast is in charge."
The beast Hanson and his living dead associates in the police are in charge.
Carpenter, Don: Review of In Cold Blood by Truman Capote. Ramparts, April 1966, pp.51-52.
-----------------------------------
For more on the disturbed personality of Hanson and his kind, see:
[link]
___________________________________________________________________
See MSN.COM as Fascist oppressor of free speech:
[link]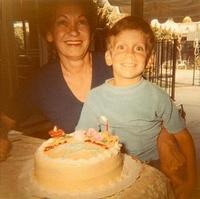 18 Apr 2005 @ 19:50, by ming. Crime, Policing
Yahoo News: Inmates in U.S. using intermediaries to escape into Internet, about how some prison inmates succeed in getting a voice on the net, by passing messages on to others who post them on websites.

I right away get to think of my friend Bruce Lisker. And it is sad that he isn't mentioned there. Bruce is in prison for life for the murder of his mother. A very brutal murder. She was beaten with a steel bar, strangled and stabbed. In upscale Sherman Oaks, close to where I used to live. He didn't do it, though. His Dad didn't think he did it. Nobody in his family believes he did it. I don't think he did it. But he was the first person on the scene, and her blood got all over his clothes as he tried in vain to revive her, while he was waiting for the ambulance. And at the time he was a doped out 17 year old loser who indeed was hanging out with the type of people who would do such a thing. It was easy to believe he would be the guy, and a crooked cop did a sloppy investigation and covered it up. It shortly became very clear to Bruce and his Dad who actually did it, but that person has since committed suicide. And Bruce is having trouble getting his case opened up again. He's been in prison for 22 years now. He's today a decent, polite person, who writes poetry and has learned computer programming and studied the law.

I helped him put up that site. It was since taken over by somebody else and I'm no longer hosting it, and it seems to look exactly like I left it. I don't even know how to get hold of Bruce. I haven't spoken with him for several years. The inmate e-mail address, which normally would print out e-mails and send them to him, is no longer working. But I'm pretty sure he didn't go anywhere.

At the time the main way he could contact me was to make a 15 minute collect call once per week or so. Which would be interrupted every minute by a recording announcing that one is speaking with a prison inmate. Anyway, that's how he orchestrated his website, and by having documents sent to me.

It was fairly odd. In part because he had never ever been on the Internet. He studied Cobol programming in jail, but they're not allowed near anything that's on the net. So he hadn't actually seen a webpage in real life. He had read about all of it in magazines. But it is a little difficult to have a sense of it when you've never seen it. Nevertheless, it was an example of what the articles talks about. Getting some kind of voice on the net, having a website, translated from phone calls and letters and legal documents.

The fact that he isn't one of the people mentioned in an article like that, and that 60 Minutes never got around to doing a feature on him, and the fact that he's still rotting in jail, is an indication that it doesn't necessarily go anywhere, even if one gets one's place on the web. Nobody's linking to that site. Other than me, by having mentioned it here previously. The only other existence Bruce has on the net is a contact ad from inmate.com, with an e-mail address that isn't working.

It can be hard to prove one's innocence if nobody's listening. More >


3 Mar 2005 @ 15:22, by beto. Crime, Policing
To break the vicious circle in which we wrapped ourselves; for us to leave this disturbing drugs combat impasse, I propose a solution to be implemented by the UN that can be summarized in the following points: More >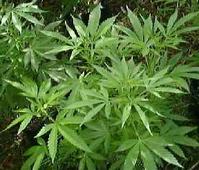 3 Jun 2004 @ 15:24, by ming. Crime, Policing
A good article on alternet about the costs of the drug "war".
Each year, the U.S. government spends more than $30 billion on the drug war and arrests more than 1.5 million people on drug-related charges. More than 318,000 people are now behind bars in the U.S. for drug violations. This is more than the total number of people incarcerated for all crimes in the United Kingdom, France, Germany, Italy and Spain combined.
Well, I believe that the meaning of an action is the result that it gets. The purpose of the drug war is obviously to finance a multi-billion dollar criminal cartel, to make sure that the american population get unpredictable bad quality drugs, paying as much as possible for them, and it is to acquire hundreds of thousands of prison slaves who can work for the commercial prison industry for next to nothing.

If we even assumed it for a moment to be a worthwhile goal to inspire people to use fewer drugs, of the kind not manufactured by the pharmaceutical industry, then prohibition and criminalization has the worst possible record. In Holland, where one can freely buy hashis in coffeeshops, there are half as many cannabis users as in the United States, and Holland has amongst the lowest rates in the world of hard drug use, overdoses, drug crime, murders, and any other bad stuff that relates to drugs. See here, here, here or here. As several of these articles point out, the real studies are mostly forbidden reading in places like the U.S.

The drug war is a criminal scam. Its likely aim is the complete opposite of what it claims. More >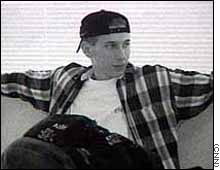 20 Apr 2004 @ 18:46, by ming. Crime, Policing
Very interesting article by Dave Cullen: "The Depressive and the Psychopath" about the conclusions made about what really went on in the minds of the Columbine killers. The mostly publicized story is that they were outcasts who had been picked on, and who were taking revenge against those who bullied them. And that their motivations otherwise are inexplicable. The conclusions reached by a group of FBI psychologists are both more horrifying and more enlightening and useful.
Fuselier and Ochberg say that if you want to understand "the killers," quit asking what drove them. Eric Harris and Dylan Klebold were radically different individuals, with vastly different motives and opposite mental conditions. Klebold is easier to comprehend, a more familiar type. He was hotheaded, but depressive and suicidal. He blamed himself for his problems.

Harris is the challenge. He was sweet-faced and well-spoken. Adults, and even some other kids, described him as "nice." But Harris was cold, calculating, and homicidal. "Klebold was hurting inside while Harris wanted to hurt people," Fuselier says. Harris was not merely a troubled kid, the psychiatrists say, he was a psychopath.

In popular usage, almost any crazy killer is a "psychopath." But in psychiatry, it's a very specific mental condition that rarely involves killing, or even psychosis. "Psychopaths are not disoriented or out of touch with reality, nor do they experience the delusions, hallucinations, or intense subjective distress that characterize most other mental disorders," writes Dr. Robert Hare, in Without Conscience, the seminal book on the condition. (Hare is also one of the psychologists consulted by the FBI about Columbine and by Slate for this story*.) "Unlike psychotic individuals, psychopaths are rational and aware of what they are doing and why. Their behavior is the result of choice, freely exercised." Diagnosing Harris as a psychopath represents neither a legal defense, nor a moral excuse. But it illuminates a great deal about the thought process that drove him to mass murder.
The distinctions are very well worth understanding in detail. "Psychopath" isn't just a good thing to call people one doesn't like or who do something bad. There is something very specific that makes such a person different. In this case Eric Harris was the psychopath. It was not at all about simple revenge, and his aim was for something much grander than merely the most deadly school shooting in U.S. history. Because he was a person thinking differently from you and I.
It begins to explain Harris' unbelievably callous behavior: his ability to shoot his classmates, then stop to taunt them while they writhed in pain, then finish them off. Because psychopaths are guided by such a different thought process than non-psychopathic humans, we tend to find their behavior inexplicable. But they're actually much easier to predict than the rest of us once you understand them. Psychopaths follow much stricter behavior patterns than the rest of us because they are unfettered by conscience, living solely for their own aggrandizement. (The difference is so striking that Fuselier trains hostage negotiators to identify psychopaths during a standoff, and immediately reverse tactics if they think they're facing one. It's like flipping a switch between two alternate brain-mechanisms.)

None of his victims means anything to the psychopath. He recognizes other people only as means to obtain what he desires. Not only does he feel no guilt for destroying their lives, he doesn't grasp what they feel. The truly hard-core psychopath doesn't quite comprehend emotions like love or hate or fear, because he has never experienced them directly.

"Because of their inability to appreciate the feelings of others, some psychopaths are capable of behavior that normal people find not only horrific but baffling," Hare writes. "For example, they can torture and mutilate their victims with about the same sense of concern that we feel when we carve a turkey for Thanksgiving dinner."
Seems like it should be very important to find better ways of recognizing such people early. Shouldn't really be all that hard if it can be based on such rather clear criteria. More >