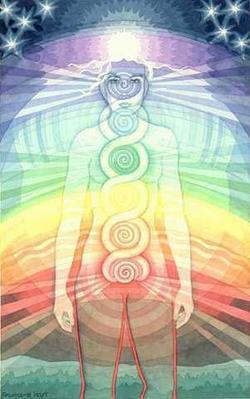 18 Oct 2005 @ 04:59, by Brenda McCann

LOVE'S LOOP ~ Issue #101
copyright www.lightsoflove.us 2005

TOPIC

WHAT ~ IS ~ FORGIVENESS, really...

Today I had a flash while breathing down 'in' the LOVE from source and then breathing that love out into my whole visual region. I was driving between Grangville and Winchester Idaho through what they call the Camas Prairie here where I live.

A very troublesome, actually a VERY hysterical situation - involving tenants in a group of rentals that I manage - had just been *confirmed as resolved*. I was sort of reveling in how effective the LOVE of GOD is and I was giving thanks to the bottom of my own soul as I drove home. Suddenly I thought, "THIS IS EXACTLY WHAT THEY MEAN'T BY THE WORD/dynamic of FORGIVENESS!!"

You see I have never actually KNOWN what 'forgiveness' really is. I know what all the people have told me but for me I had to KNOW experientially and directly. I have always known 'The LOVE of God' since I can remember. In fact I have always had very intimate conversations with my God.

About five years ago it ocurred to me to transpose the word forgiving into Giving For so that it would have more meaning within me. Unfortunately I could never want to 'give for' another if I was all involved in some judgement upon said person, place, situation or thing...

Enter: The "SAY YES TO GOD" transmissions from the www.circleoflight.net about one year ago. I have since become a dedicated member and have consistantly allowed my heart to resonate with said transmissions. Cutting to the chase, about 2 months ago we were taught how to *stay in the heart chakra to process life as we are living it* and to *do a thing called the vertical breath*. Vertical Breathing is a VERY SIMPLE tool and WAY to continually train one's own subconscious to STAY ATTUNED with The Love LOVE of God whom I also know as the relationship of all life on planet from Earth's source - continually sustained & maintained or none of it or us would exist.

Using the Vertical Breathing technique, we breath the LOVE down from source consciously and on the out breath share it out from each of our heart chakras sending it forth to do ITS WORK. And it always flows to where it is needed without any agenda on our parts and miraculous things seem to be happening day after day now as a result.

Today I saw THAT LOVE in action though I had no agenda for it other than releasing and blessing my own version of a troublesome situation. Now I ask you: Whose else's version could I HAVE? Did I change ME? Or did I somehow cause a shift in the former reality itself? I don't know nor do I care. LOL

It was, after all, during my phase of *giving thanks* for the amazing shift in a troublesome reality, as I was experiencing it, that I got this insight about the true meaning of ForGiveness...Giving For US

What do you feel the dynamic of forgiveness is as you experience it in your life?

Please post your response or an experience of your own shared here !!

Mah Gii Kah Oui,

"Daring to be the relationship of LOVE with all life forms on planet Earth now"

Brenda McCann, aka Freo`7

LOVE IS US Click Here
Raise Your Manifesting Vibration: Click Here
How I "Create My Own Destiny":Click Here

To receive Love's Loop directly into your preferred inbox please go to click to enter, choose the frames version => top left LOUNGE TAB or the non-frames version =>top LOUNGE TAB and then pin our global map.

*Just follow the directions after deleting a page that comes up saying 'about blank'. Tell US what you want the world to know about you or from you, THANKS!!