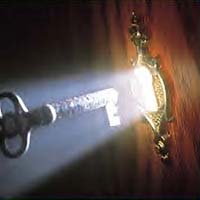 7 Mar 2006 @ 23:14, by Scotty

Unlock Reality has arrived chez moi at last !!!
Three weeks of lurking in the bushes beside the garden gate watching out for the postman to arrive !

This morning he must have been quite dazzled my by smiling warm welcome LOL!
Unlock Reality is in Guadeloupe !


I must admit to having butterflies in my tummy as I opened the envelope .. and suddenly ... there she was ... the manuscript slid into my eagerly awaiting hands !

I phoned Dscape in London to let her know that all was well - and then I settled comfortably on the sofa and began to read ...


It was as if time had stopped for me as I read !
Three hours later all I could say was Phew !
There's lot's to take in despite that it's sooooo simple and easy to read !
There's absolutely nothing in it that we don't know already - including the things that somehow we have forgotten !

It gently brings everything together and weaves it into a wonderful tapestry giving a picture of how beautiful the world is going to be :)


If you'd like to know more about the group of people responsable for this wonderful Round Robin .. please go to the site [link] and join the group called Prepare to Unlock Reality .. you'll find a very warm welcom !