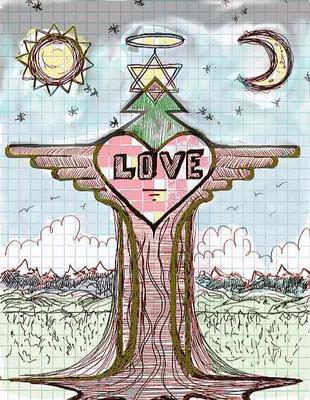 26 Dec 2005 @ 06:00, by swanny

Listen...

To the Love!





Category: Spirituality

---
6 comments

26 Dec 2005 @ 06:02 by swanny : Heart...
And the Word was made "Heart"...

And the Heart given "voice".


---
26 Dec 2005 @ 06:59 by : Hey Rud Alf!
just thought i'd say hi and thanks for the thought. same thing as is happening here in MURKA is happening up there in Kanuk land so...

if we claim our sovereignty and stand, make a real stand, for liberty then perhaps the salience inherent in that word that has so lost meaning for me will become apparent beyond Local Agenda 21?

Merry Christmas Swanny!


---
26 Dec 2005 @ 10:05 by : May this thought
become a reality. Thanks, Ed!


---
10 Jul 2015 @ 13:21 by @180.251.165.14 : If some
If some one must be updated with hottest technologies then he should be pay a fast visit this website and be up thus far everyday.


---
10 Jul 2015 @ 13:27 by @180.251.165.14 : I am really
I am really impressed by this on-line journal! extraordinarily clear clarification of problems is given and it's receptive each living soul. I actually have perused your post, really you've got given this extraordinary informative knowledge regarding it.


---
29 Apr 2016 @ 13:53 by @103.12.162.4 : brilliant! I would like to share this ar
Togel Online Singapore
Togel Online Hongkong
Bandar Togel Singapore
Bandar Togel
Togel Online Terpercaya
Bandar Togel Online Terpercaya
Togel Online
Agen Togel Online Terpercaya
Agen Togel Online


---
Other entries in Spirituality
31 Jul 2010 @ 16:29: Innovation Yantra
31 Jul 2010 @ 16:01: Randy Paush - Lessons for Life
30 Jul 2010 @ 16:30: from Baudrillard to Verger: Diversification Vs Global Norms
22 Jul 2010 @ 13:16: Cartographers of No Man's Land
22 Jul 2010 @ 02:28: PUNISH BUSH & NEO-CONS FOR WAR CRIMES!
20 Jul 2010 @ 14:24: Getting other people to do stuff
16 Jul 2010 @ 22:57: Considerations on writing
14 Jul 2010 @ 14:53: Therapy Dogs Serve our Wounded Warriors
14 Jul 2010 @ 13:35: Consciousness of Pattern
13 Jul 2010 @ 17:04: What is Consciousness? - My answer on Quora.com




---