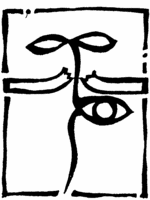 Welcome to the NewsLog or Blog of Heiner Benking. A kaleidoscope of insights and impulses collected first in the Seeds of Change Viewsletter of the Club of Budapest in 1995 and continually updated ever since.
Since some years available for broader distribution and comments - enjoy, and come again !

People to Watch:
Anthony Judge
Flemming Funch
Peter Jones
Alexander Christakis
quergeist



WHAT IS HOT?

GLOBAL SUSTAINABILITY EDUCATION
Conference Program

Berlin "Towards a Global, Embodied Covenant"

Re-inventing Democracy

Dialog among Civilizations - Dialog towards Unity in Diversity

Dialogues and Conversations - Participation and Moderation/Mediation: Ways and Means towards Re-inventing Democracy and Good-Governance

Positions and Identities in Global Contexts: Awareness of Self and Others with me, you, we, they and "others" models

Flatlands & Deeplands - a page about maps and models and Earth Literacy

Towards one Possible Global Embodied Covenant: Models, - not just Systems, Signs, Words and Images - Interdisciplinary Conference 2004: The Evolution of World Order - EWOC

Using Maps and Models, SuperSigns and SuperStructures - CODATA 2005

Granularity, Topicality, and Generalization of Information - Reflections about maps and models, orienting generalizations and their possible pragmatic and ethical implications and challenges, CODATA 2005


Oikos-Ecumene-Ecodomy - contribution to a conference on space and sacred spaces. The proposal to share a World House or House of Eyes as part of a cognitive panorama

Panoptic, the need to see big pictures on common jointly explored and discussed schemas or frames


*

I was asked for kick-start / short access-keys to my BLOG entries or central concepts, sites I often use or URLs I often link to. Here we go:

oikos-ecumene-ecudomy
systems-encyclopedia-new-terms
bamberg2007
menuhin
good-news
dropping-knowledge
sharing-action-wisdom
lovers-of-democracy
problematique
wir-lernen-sprechen
traumland-dialog
earth-day
systemic-dialogues
peace-roundtables
handelsblatt-neue-schulen-22-2-06
dialog-groupforms
cultures-generations-dialog
chance2000
bull-eyes
bpb-spielmethoden
seeds-of-change
rubiks-cube
meta-paradigm
magic-roundtable
higher-education
grand-challenges
global-covenant
earth-literacy
cognitive-panorama
ROBUST PATHS - AFRICA BEYOND POVDERTY
OPTICS OF ETHICS

TU TU WAS - Zusammenhaenge begreifen
FAW_NEWSLETTER
governance / 7 points
12 these education - LIFE IS TOO FLAT
WORKPLACES OF MIND
BOHM DIALOGUES


SIDE EVENTS
AIZU-Realities-landscape
HOUSE OF EYES
EXTENSIONS - Medical-Scientific Network /
Asilomar - sharing Voices/Spaces

BLOG


ENCYCLOPEDIA
see: ENTRIES / TERMS:
COGNITIVE PANORAMA 1) - 2)
COGNITIVE SPACES 1)
ECO-CUBE/KNOW MAP 1) - 2) - 3)
MAP (Mental) 2) - 3)
MAP TERRITORY RELATION 2) - 3)
MAPPING 2)
METAPHORIC FRAMEWORK 1) - 2) - 4)
METAPHORS (Classes of) 2)
MULTI-PERSPECTIVISM 1) - 2) - 4)
PANORAMA OF UNDERSTANDING 1) - 2)
PANORAMA THINKING 1) - 2)

ADD:
IID - Creativity & Cognition,Loughborough **
BLOG
BLOG
BLOG
BLOGBLOGBLOG
BLOG




A Quote I like:


Life is a mystery to be lived, not a problem to be solved.



24 May 2016 @ 09:30
2 rich days again on transformation and climate research. Very special elders from the US speaking and active young researchers struggling with the challenges after the Paris Climate outcomes.

I enjoy meeting old friends and good researchers and activists and take in this very special academic talk. Check the links !
2016 Berlin Conference on Transformative Global Climate [link] and DIE-GDI: [link]
see also [link] FU-Berlin: [link]
#BerlinConf16
#Klimalog

The talk of our 2 days a lot about transformation and multi-level governance.
I show around the new book from Yehezkel Dror: Avant Garde Plolitician - Leaders for a New Epoche https://www.linkedin.com/in/yehezkel-dror-71209178 and the forthcomming book on Glocal Studies The Glocal and Global Studies, GLOCALIZATIONS 2015, Victor Roudometof (2015), Taylor & Francis 2015, doi:10.1080/14747731.2015.1016293, (see also: https://en.wikipedia.org/wiki/Glocalization#History_of_the_concept)
and realise they can only work in their slot or box. The positive thing: They are increasingly aware about it. But is this enough??
I share a little about my Cognitive Superstructure and about Supersigns and Superstructures. Maybe someone is interested: [link]

As the title sets forwards - the conference is about research for climate policy &governance, little about how to transformations going. Only the dinner speach by Jenniger MOrgan (Greenpeace) and the SEMI-PLENARY IV, Chair Imme Scholz , DIE go beyond this narrow focus. Imme is adressing the 2030 AGENDA and I had mentioned on the first day from the floor that we need Leverage Projects and Solutions. [link] presenting possibilities for cross-sector, pragmatic and workable project across various SDG goals: (work in progress) [link]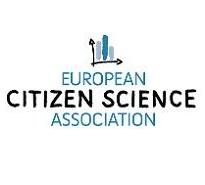 21 May 2016 @ 08:10
Day III of our ECSA gathering and symposium. Really well designed and deep, and hte weather is great !
I see that the event is science, geo, and museum based, and leaves ample space for adressing multi-lingual, multi-cultural, library, and more policy and governace related issues.
Great experts, but the the THINK CAMP and FEST Starts. So better let me take a break and go to GLEISDREIECK.

Before we still 4 thrilling tracks, check the programme ! [link]
and the twitter tweets.
more? check this updated report website: https://povesham.wordpress.com/2016/05/21/ecsa2016-open-citizen-science-day-3/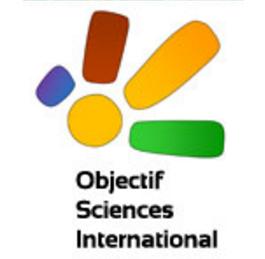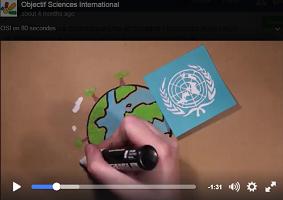 20 May 2016 @ 08:04
Again a day with activists and researchers at ECSA. The event is very well organized and fully packed with content and news. Check the full 3 day event in Berlin. www.ecsa2016.eu

I am here to

* input our outcomes from the CAPS2016 - maybe a pre-side-event to ECSA
* represent OSI https://twitter.com/ObjectifScience, a member of ECSA, and invite some interested to the OSI Geneva Platform event in the UNITED NATIONS venues in December 12-16, 2016
* sum-up participation and facilitation efforts globally in the field of event-design, and traditional and modern-advanced deliberation, peacemaking, and multi-track diplomacy efforts. [link]
* reflect on the scene, formats, frames, and its challenges and futures. also including the CAPS efforts *****

So please stay tuned ! The THINK CAMP is only tomorrow !! while check the ECSA community: https://www.facebook.com/ECSAcommunity/

After introducing the CAPS poster yesterday, this day is dedicated to OSI and how to connect all these diverse efforts on different levels and using different terms ! The old challnge we already faced with UNEP-HEM on harmonization in the 80ies and early 90ies....
maybe check: [link] and the ICSU - CODATA 92 in Beijing [link]
http://www.benking.de/Global-Change/ICSU-CODATA-Beijing-1992.html & [link] - and Rio 92 sumnming up in Melbourne. Proposing a Conceptual Superstructure on behalf of Noel Brown. [link]
I recommed to check out more recent ICSU_CODATA contributions:
[link]
http://www.benking.de/Global-Change/ICSU-CODATA-Beijing-1992.html


OSI Objectif Sciences International [link] also check Facebook: https://www.facebook.com/ObjectifSciencesInternational/?pnref=lhc and some videos in some languages !! interestingly taking 80 - 120 seconds for the same content !!https://www.facebook.com/ObjectifSciencesInternational/?pnref=lhc or: https://www.facebook.com/ObjectifSciencesInternational/videos/vb.214198128653806/1023097794430498/?type=2&theater
maybe also see the OSI Germany site evolving:https://www.facebook.com/groups/OSIDeutschland/permalink/565670240267416/


and last not least yesterdays blogs and my Twitter Tweets: "chirps" ? #HeinerBenking
or check my LinkedIn site: and Facebook site: https://www.facebook.com/heiner.benking

I FEEL YOU SHOULD THE GREAT PROGRAME AND DOCUMENTATION: htp://ecsa2016.eu and this CS site: [link] and follow the tweets ! of [link]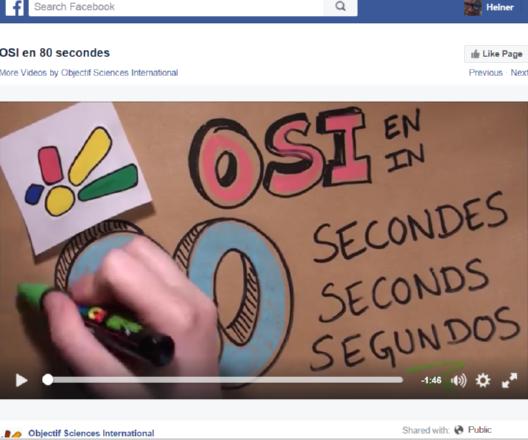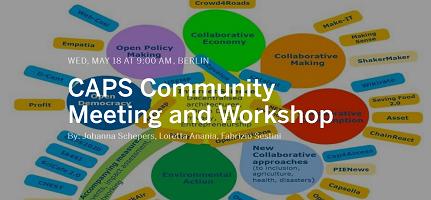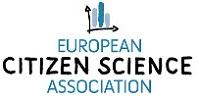 19 May 2016 @ 14:26
After CAPS - CAPS stands for Collective Awareness Platforms for Sustainability and Social Innovation #CAPSBerlin16 yesterday the nexts days ECSA is "on". The First International ECSA Citizen Science Conference 2016 or check: [link] #ecsa2016

I was too engaged with CAPS yesterday - will report later - and meanwhile check the next days around Citizen Sciences and announce the OSI - Objective Sciences International event in December in Geneva.
I will upload a DRAFT United Nations Geneva Platform Annoucement.

re: OSI please also check TWITTER: https://twitter.com/ObjectifScience: Last Report Conference on Rights of Nature: [link] - Science Camp and Participative Research : [link] - [link] - [link] - AAAS Science and Human Rights Coalition [link] - IBE International Bureau of Education [link] and this OSI Vacances Scientific website: [link]


I got to rush now for the MUSEUM für NATURKUNDE reception - pls. come back.
in-between maybe check:https://www.facebook.com/ECSAcommunity/


add: QUARRY PIT)
I just recall the j4i last week at HPI [link] and the "Format Lab" done by IASS 2 weeks ago with the title "Jumpstarting the SDGs: [link] and feel I need urgently about the format exercise in the open-afternoon at CAPS. So please check back ! also about influence voting and ReInventing Democacy (UNDEF); [link] and maybe this Tutor/Mentor profile: [link]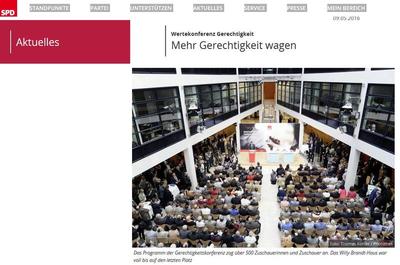 9 May 2016 @ 21:30
today the Social Democrats digged deep with the typical gangs and networks involved and very interesting speakers and panelist. I had to rush away but please check out the official and other records:
Wertekonferenz Gerechtigkeit Neue und alte Fragen an die Sozialdemokratie

And stay in touch as I felt this session was very deep and concerned and should be followed up with all of the panelists F2F.

I made lots of notes - but feel it needs to wait....





6 May 2016 @ 20:25
Today and tomorrow is the RED BALLROOM CONFERENCE ON DESIGN AND VIOLENCE. Tomorrow we continue with:

IMAG(IN)E BERLIN
WHEN FORM FOLLOWS FILM and THE JENIN TRILOGY !!!

Stay tuned ! and check: STATE OF DESIGN

Institute for Cultural Diplomacy ICD
Kreative Arbeitsgemeinschaft Oberschoeneweide
Mapping Design World

... More soon !!






5 May 2016 @ 11:29
All thies week was also the re:publica but I only could peek in and check how the 10th anniversary using the metaphor of the MIRROR is different and how the GIG seriens are doing. This place for internet, media, and society is a hub, institution, and a must ! 7000 participants a dozen and more tracks - side events...

re:publica will turn 10 in 2016. Once a cosy meeting point for bloggers, re:publica has become one of the world's leading festivals for digital society themes. And no matter how we look at it, for our anniversary issue we have come to realize:

Visitors are speakers. Guests are players. TEN is NET.

I came to see friends making a video **** description
and how GIG is going at the re:publica – Get ready to meet the innovators from all over the world! is going, the third Global Innovation Gathering (GIG).
It brings together innovation hub managers, makers, hackers and entrepreneurs from across the world. Launched at re:publica 2013, GIG has become an central part of the re:publica programme, showcasing tech innovation and maker projects. And I could share with some insiders our CAPS 2016 event May 18. The CAPS Community Meeting and Workshop. CAPS stands for Collective Awareness Platforms for Sustainability and Social Innovation. It is an initiative launched by DG CONNECT of the European Commission in 2013 aimed at stimulating socially innovative applications of network technologies, building collective intelligence and collective action. CAPS: Registation and Programme. CAPS is maybe a pre-/side-event for the ECSA - have a look: European Citizen Science Association conference

The venue as a "village" with theater-hall is chosen as an "historic communicty & culture oasis" because of the vibrant community of social innovators present in Berlin, which includes a panel on the importance of citizen engagement and collective intelligence seen from the bottom up CAPS perspective of 'awareness, data, actionable change and innovation' also at ECSA.
Two years ago we presented at the UFA theater-hall: Team Genius !! - Leonardo 3.4.5.

I came also for the GIG event format as I used this acronmym for long for quite a different matter. (SIG links below) check: CHAOS COMPUTER CLUB, Wau Holland and "Zukunftkomaptible Zeitformen..." Wau zitiert aus Kultur der Verweigerung where I was pondering about the need for GIGs in view of all the SIGs.... the title is about Context and Coherence: Ohne Zusammenhang kein Zusammenhalt...

"...unsere Gesellschaft hat jede nur denkbare Lobby fuer
Partikularinteressen entwickelt (special interes groups, SIGs) aber niemand
scheint fuer das Gemeinwohl als uebergreifende Interessenvertretung (global
interest groups, GIGs) zustaendig zu sein." Danach zeigt er Denkhuerden auf
und weist auf Denkraeume hin.

this was actually on of my plenum pitches at the SDG event in parallel... All is connected and in circles and beyond circles - in the deep. Small world. See my motto here (in green). Reinvent Democracy by FWC and UNDEF:

more to come ....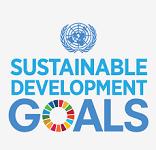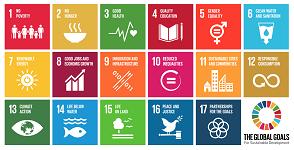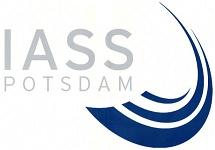 3 May 2016 @ 04:34
The SDGs kick-off day for Germany yesterday was like a good television show. Announcement
Lots of preparations and funds allow on a central podium to include more people, compared to a panel, and make hours pass by easily. Maybe while waiting check: Show or Schau? [link]
The day was deep - interesting news from Norway about UNEP - and and
and today all the Elephants are in the room for the High Level segement !

Check the programme !!

I recommend our COMMON ACTIONS - SDG article in Mother Pelican - Journal for Solidarity and Sustainability / before A Journal for Sustainable Human Development.


from last year - I wonder who is still reading nowadays...

There is much talk here about silos and borders, but we do escape/jump over the boogles. Well minded scientists and policy makers often reinventing wheels.
I link often to the work of John Warfield and is work on traps and mindbugs: [link]
Maybe also check Mindprints: https://sharedmindprints.wordpress.com/author/benkingnews/

Listening into some conversations the old story of the founders of systemic/holistic science approaches come up: [link]
This story as often told by Bela Banathy, I recall his: "This is not my field" or "Do you have a mandate" for GIG's - Global Interest (Groups)
Yes, regarding the SDG issue I think there have been mandates, many, I was personally involved the "Harmonization" Mandate, and later doing the GLOBAL CHANGE -Challenges to Science and Politics (1990) exhibit, Local and Global Change (1991), or the The International Corner at UN Climate Summit Berlin 1995 (COP1) - [link] any questions? Maybe see the new book on Global and Glocal Studies (Taylor and Francis 2016)- revisiting Glocal from 1990 ! I feel "time is running out" and it all "takes so long"....

But let end with a positive note. The event was masterfully crafted - well funded and an e mexample. Maybe a good step to build on. To move beyond and between participation formats I invite to check the CAPS event we do for the EUROPEAN COMMISSION May18th in Berlin. Check it and out and maybe register !! ??
CAPS stands for Collective Awareness Platforms for Sustainability and Social Innovation.

Please come back as all 3 days were rewarding and a good milestone for new and interesting formats for social and cultural innovation and participants interaction!
There is much agreement that the formats of conferencing and meetings can be improved substantially ! The time we meet F2F and exchange with old and new participants - to work and learn is very precious. So investing in such formats like the 3 days - even when it looks very expensive - not only in view of the extensive preparation, co-ordination and travels - but I think they are justified. Traditional conferencing and workshop circus hopping is not ! You can hear lectures and listen to panels also online ! - but when you meet in person then the exchanges should be intensive and open !
The format of the event was a milestone, given the traditional symposia we experience, but let me put a drop of vinegar into the wine/praize for the organisers!
I believe we should also look for more interactive formats in virtual conferencing. Look at the Stammtisch 3.0 - Government 2.0 in 2009 in Berlin, the CAPS exercises (above) we do them since some time, and maybe check this timeline of advanced (video-) conferencing and what we do with the Magic Roundtable Format description (documented the last 20 years) [link] and what this has to do with ReInventing Democracy, Multi-track Dimplomacy and Peacemaking and the UN Democracy Fund (UNDEF): (advertise-pitch over ) -but maybe we should flaunt more, sometimes....

For this May 2016 in Berlin please check the CAPS Community Meeting and Workshop gathering at a community orchard (Berlin May 18th) also as a side-event of the First International ECSA Conference 2016 Citizen Science – Bürger schaffen Wissen - Innovation in Open Science, Society and Policy gathering (ECSA) May 19th-21th - somehow like next week in Berlin !!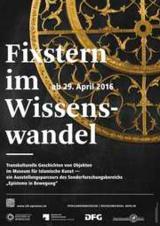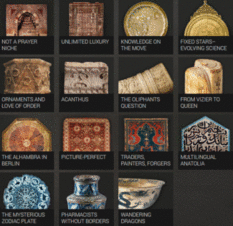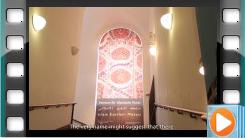 28 Apr 2016 @ 21:10
Objects in Transfer | Gegenstände des Transfers • SFB 980 ...
[link]

This opening was most rewarding, the theme of showing the tansfer across cultures is most rewarding - I had heard 2 hours before at the HUB that in geo-ecological research there is no "base-line" in research - we discuss "base-spaces" ....
and here they are open for new mindsets and ways to present/model/exhibit...
- but they look into the transfer between and this is full of learnings and the people attending where really very interesting - most particants in the research programme - so maybe check also TRACES June 2016: [link]

I recommend the videos and pictures and to come and visit as this available now for some time !! [link]

REALLY ! check the video and the Mindtag system to present inter-linkages between transcultural systems ! and the interlinkages between arteface across museums !! Check [link] facebook.com/mindtag and [link] and [link]

I had great discussions with the organizers and presenters before the reception - not only about chess ***** or Visual History - Digital Peters ***** or earlier exhibitions here about Islamic Art or the Saudi exhibition here some years ago.

The challenge to bridge collections, cultures and epoches is really challenging and exciting ! maybe this helps to leave our "boxes" and "mind-bugs" -- check for more as nowadays these topics of mental boogles and fixations / fundamentalism and the accompanying ignorance is ranging high more recently in the media and politics, such exhibitions are very timely !!


come back soon - WORK in PROGRESS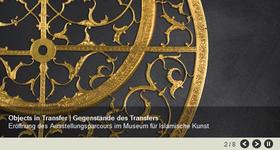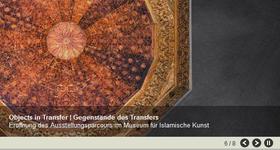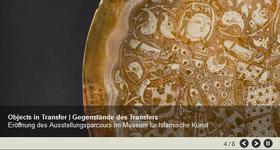 Page: 1 2 3 4 5 ... 43 Older entries >>
This is Heiner Benking's News Log, a private-public diary presenting events, symposia and happenings in Berlin and elsewhere - my farings, foci, issues and concerns.

PLEASE CONSIDER THIS PERSONAL BLOG an ARTISTIC and PERFORMATIVE MEDIA INTERVENTION !

The Log links to my work and interests and presents issues and special concern of maybe a very small group of "concerned, engaged generalist" - a Global Interest Group (GIG). This needs to be seen in contrast to the ubiquitous Specialized Interest Groups (SIGs), the "scientific" approach to organize subject areas and specialization and standardization and harmonization! of means, nomenclatures, and modes of thinking. One of my favorite stories is "Longing for Unified Knowledge" where such a "specialist" runs into the founding session of the early general systems associations, mumbling "this is not my field" (as reported by Ivan M. Havel in our ISSS Wholeness Seminar).
As a starter I also recommend to check my MINDPRINT site, where we add the need for HANDPRINTS and MINDPRINTS, as FOOTPRINTS are good to visualize and communicate numbers, densities or consumption per area, but are not sufficient to negotiate and "harmonize" across domains and communicate gains in different cultures, technologies, times,... in short: incompatible but relevant information and our work on dialog, peace, policy-making, and multi-modal, faceted issues and consequences.
What am I? This is a "well-packed" question for which I have not the or a single answer. Some called me an in-betweener, go-getter, facilitator, hub, marvel-hero, trim-tab, bricoleur, bricoleers??? - career designeer, .... Some even "hank" which I disliked or Story which I liked very much !!
I have no single answer as I feel we need to walk the talk and sing and dance Life ! in spectra and fields in multiple embodied spaces.
To nebulous an answer? I am sorry but I do not go for overclaims and oversimplifications, under-complex and over-simplistic approaches with clan-think mindsets about real issues in clear contexts!
Previous entries
2016-04-28
2016-04-27
2016-04-19
2016-04-13
2016-04-12
2016-04-11
2016-04-09
More ..

Mon
Tue
Wed
Thu
Fri
Sat
Sun
1
2
3
4
5
6
7
8
9
10
11
12
13
14
15
16
17
18
19
20
21
22
23
24
25
26
27
28
29
30
31