| | |
| --- | --- |
| 2002 Upstart Awards | 0 comments |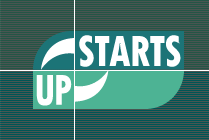 18 Feb 2002 @ 04:16, by Flemming Funch

The Upstart Awards are handed out yearly to social entrepreneurs chosen in the U.K. The prize money for 2002 is £20,000. They're open for nominations.


---

News Release February 18, 2002
UK Upstart entrepreneurs* to get 2002 Awards spotlight.
www.upstarts.org.uk

Who are the best UK social entrepreneurs* and what are they acheiving? Why are so many 'twentysomethings' getting involved, what's the appeal? What is a social entrepreneur anyway?

'Twentysomething' 2001 Centrica-New Statesman Upstarts Awards winners Paul Harrod and Mark Richardson launched their company, Aspire, in 1999 to create paid employment for the homeless through a home delivered catalogue selling Fairtrade goods. Aspire has now employed over 100 homeless people and is expanding with bases in nine cities across the UK. Paul and Mark are excellent examples of a new breed of social entrepreneurs who aim to create and build profitable businesses to tackle the most stubborn social exclusion challenges. Last year they received a £15,000 Upstarts Award.

Today UK social entrepreneurs are growing in number, scope and ambition as the School for Social Entrepreneurs, the only UK specialist training centre, is witnessing with a major new initiative launching this Spring, in part supported by the Upstarts Awards. Now the second UpStarts* Awards will seek out and reward the very best with six new awards : Social Entrepreneur of the Year Social Enterprise of the Year Upstarts Achievement Award Best Elected Advocate Award Best revenue model of the Year Most likely to succeed as a Social Entrepreneur Leading UK social entrepreneurs will provide the bulk of nominations so that the 2002 award winners really will be the best of the best. Members of the public can also nominate for two of the six awards at www.upstarts.org.uk

Douglas Alexander, Minister for Social Enterprise at the DTI said of the launch of Upstarts 2002, "The New Statesman - Centrica Upstarts Awards are a vital showcase for the growing number of social entrepreneurs. Each year Upstarts focus much needed attention on the excellence of social entrepreneurs who provide innovative solutions to some of the challenges faced by many communities across the nation.

Social Enterprises can provide opportunities of employment and training to those outside the mainstream employment market and encourage entrepreneurship to grow in disadvantaged areas. As Minister of State with special responsibility for Social Enterprise, I am committed to the development of a business environment in which social enterprises can be established and thrive."

Patrick Law, Director of Public Affairs, Centrica said, "Upstarts 2001 was a great success in both finding and celebrating examples of social enterprise. This year's awards are looking for people who bring drive and creativity to bear on traditional social issues and help make a real difference to their communities.

I'm confident that the 2002 Upstarts Awards will highlight and recognise those individuals whose commitment to innovation and enterprise has broken new ground. Just as important, we hope that the Awards can communicate the value that social entrepreneurs can bring to local communities and encourage others to implement new ideas to bring about sustained change in the social arena."

Full details of Upstarts Awards 2002 award categories, photos and biographies of the Judges can be accessed here www.upstarts.org.uk. 2001 award winners details available here too. The nomination period is open from today until 21 June, 2002.

The UpStarts Awards is a joint Centrica plc and New Statesman project. Notes to Editors: UpStarts* or more correctly, social entrepreneurs are, "individuals with a vital force for regenerating their communities." The term is thought to have originated 20 years ago with Bill Drayton the creator of Ashoka, the leading US social entrepreneur organisation.

The Upstarts 2001 winners and spokespersons from Centrica and New Statesman are available for interview.

-ends-
Contact:

James Cully Illtud Harri
020 7592 3605 01753 494086
james@newstatesman.co.uk illtud.harri@centrica.co.uk





Category: Ideas, Creativity

---
0 comments
---
Other entries in Ideas, Creativity
23 Sep 2010 @ 18:13: fbi hacks my NEWCIV Site.
22 Sep 2010 @ 02:15: Who Wins?
21 Sep 2010 @ 23:48: Our StressOut Program for Suicide Prevention with Mindfulness
20 Sep 2010 @ 21:24: Quote for today...
16 Sep 2010 @ 19:00: From "Max Sandor's Tales to his grandson"
11 Jul 2010 @ 14:31: Germany, Uruquay, and Applied Quantum Theory
9 Jul 2010 @ 11:07: The Purpose
7 Jul 2010 @ 01:06: The Bicycle Paradigm
21 Jun 2010 @ 23:38: Summer Solstice 2010 - Sunset
4 Jun 2010 @ 21:06: Time to Shine. . .




---