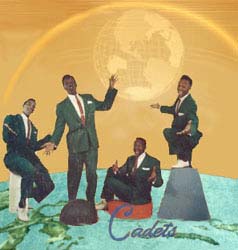 21 Aug 2002 @ 23:17, by Quidnovi

JOHANNESBURG SUMMIT
26 August - 4 September 2002
Johannesburg, South Africa

Anyone remember that song from the Cadets?

"Meanwhile in the jungle: ...
When I woke up and my head started to clear
I had a strange feeling I was cooking gear
I smelled something cooking and I looked to see
That's when I found out they was cookin' me
Ooga booga, lemme outta here!"

"Meanwhile, back in the States:
Baby, baby, let's make romance
You know your old-time lover hasn't got a chance
He's stranded in the jungle sad as he can be
So come on pretty baby just you and me"

"Meanwhile back in the jungle:
So I jumped in the ocean and started to swim
My chance of surviving was gettin' slim..."







Category: Politics

---
2 comments

22 Aug 2002 @ 00:10 by scottj : Inspired news log!! This is what it's
all about -- making it mystical. The intellectual way of looking at things is so deadening as a method. It negates the whole purpose when it comes to looking at real issues because it takes away the mystery and emotional-spiritual involvment. We need more of this to make what we do mysterious and exciting!

re. Water: I read somewhere, on a post by Bushman I think, that Monsanto are buying up water supplies like crazy-- wells, lakes anything -- as a strategy to become a key power in the coming DESERT AMERICA.

The true depth and the cosmic tragedy that is unfolding on Planet Earth can be summed up in these quotes from the CNN article:

Conservatives respond to Bush's decision to ignore the summit. There is just so much truth in these lies....................

"Your presence would only help to publicize and make more credible their various anti-freedom, anti-people, anti-globalization and anti-Western agendas,"

and the same conservative's view on the summit itself....................

"The fortunate thing is when 40,000 goofies get together, not much happens."

THIS my friends is the KEY to the whole thing......... THEY know they are on a hiding to nothing on every issue, but they also know they can trust people like us and projects like NCN to respond, not by doing nothing which would be a major step forward , but to continue to support the system in our roles as JOURNEYMEN OF MATERIALISM.

Just to make it crystal clear: There are a few thousands of dangerous sociopaths out there who control the vast majority of the wealth on the planet and thereby have all the power. The only way this state of affairs can exist is on the back of the daily support of millions of people who go to work for the Scumbags. Renewal begins the day we go on strike and refuse to support their system.

And what in the WORLD have we got to loose?


---
22 Aug 2002 @ 02:18 by : As The Jungles Disappear
I hate to feel that the Global Forum is going to disrupt and distract---as Yashmir seems to indicate is happening already---but I do feel that way. I've been an activist too, for a long time---going back to the sit-ins at Woolworth's in the late '50s---and I know the psychology on the Left that says, "Get our group on TV, no matter what!" I wish these groups would just let the Summit meet and see what comes of it, rather than act up and give the Bushies all over the world more cause to doubt environmental concerns and those who have them.

P.S. I also recommend The Marquees' "Christmas In The Congo" from 1959. Now, where's my copy of Quiet Village?

P.P.S. I just ran across an important article about the coming Wars for Water~~~

http://www.villagevoice.com/issues/0234/otis.php


---
Other entries in Politics
1 Jul 2010 @ 02:21: PHILIPPINES' NEW PRESIDENT: AKBAR OR NERO?
4 Jun 2010 @ 08:30: SCUTTLE EU NOW, BEFORE 4TH REICH OPTION AWAKENS!
17 Nov 2008 @ 10:11: My 'story' I just uploaded to change.gov
8 Nov 2008 @ 16:06: A Boy Named Sue and the False American Dream
7 Nov 2008 @ 16:01: No He Can't...
6 Nov 2008 @ 09:16: History is NOW
5 Nov 2008 @ 16:58: Obamas World - Africa and the World beyond Poverty !? - but how? - what world?
5 Nov 2008 @ 14:02: Proud to be An American
26 Oct 2008 @ 15:26: Systemic Intelligence: How to teach Systemic Thinking effectively
26 Oct 2008 @ 10:27: OBAMA IS AMERICA'S MAN OF THE HOUR




---