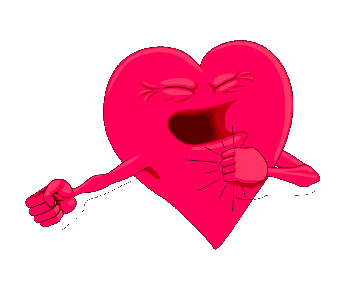 19 Apr 2003 @ 01:45, by Jenese James

well my dear and loving friends....here is my interpretaion of what peace means to me

peace is standing strong in my truth
peace is spending my hard earned dollar in supporting ethical and environmentally sustainablity consumering

Peace is for me...finding out who owns what so that i am not indirectly supporting war or toxic chemicals with my hard earned $

peace is no longer indulging anyone in their support for what is unsustainable and un ethical bussniess practises or consuming

Peace is trusting that the common demoninator within all of us, ...our hearts will overcome ignorance...

peace is not indulging ignorance....we have a 2000yr old history to draw past experiences on ...so now there is no excuse for ignorance....

peace is being true to myself...in that way i can serve others authentically

peace is not driving to the dairy in my car...if i had one :)

peace is standing up for justice for everybody not just the few...in fact peace to me now means taking the blindfold off goddess justice so she can truly see

peace means standing strong and standing firm within integrity and compassion

peace means no longer indulging others in their victimhood

peace means to me self love......when i can love myself authentically then i will experience authentic love

peace means exposing lies and deciet when i come across it

peace means turning my back on corruption lies and decit knowing full well that they exist and turning my attention to those things that are ethical, life supporting and life nurtering...

peace means loving my friends as myself

peace means sharing knowledge and ideas of alternatives to the status quo

well thats a start....





Category: Peace

---
11 comments

19 Apr 2003 @ 02:01 by : I'll Join You In That Start
And it is especially heartening when we realize most people these days seem to believe Peace looks like this...even at a wildlife reserve~~~




"Armed patrols along the boundary of South Africa's Tembe Elephant Park help protect nearby villages from damage by elephants and reduce the chance of predators' attacking livestock."


---
19 Apr 2003 @ 04:45 by spiritseek : Hi Jenese
Glad to see your maintaining peace within yourself,which these days is very hard to do. Keep the faith friend,Marie


---
19 Apr 2003 @ 05:07 by waalstraat : You are a better person than me...
Hi friend,
I share everything you said...but....not going to the dairy with my car...is that like grocery etc...oh my I am guilty, know I'm wrong, but I fall down on that one...however, living in Holland I do use my bike a lot as well as my car...but we have bike paths...anyway I kinda of suspected all along you were a better person than me...so I guess I keep good company (in correspondance)and that gives me some comfort
warm regards and blessing to you and everyone, Happy Easter, and Good Yontif...
Bernard


---
19 Apr 2003 @ 06:58 by : Thank you for your article
I agree, it is up to us to change the world, every choice WE make. I am sick and tired of hearing that we can't do anything about what is wrong in this world, we DO have a choice, that is called free will. It might be the only right we have left, but it is a mighty powerfull one!

[link]

[link]


---
20 Apr 2003 @ 15:24 by : Nice...
but, you know, the blindfold on lady justice represents 'impartiality' and not blindness or 'refusal' to see. Only seeking, and finding, the truth can aid one in the process of discovery necessary for humanity to awaken to the fraud that has been perpetrated upon all people everywhere by a few 'elite' thieves. The real war, us against them, is one of freeing oneself from the shackles of 'voluntary servitude' to a system of lies and deceit. You are well on your way. Hope you've had a happy 'Ostre.'


---
20 Apr 2003 @ 16:06 by : Very good entry Jenese...
I quite agree, though I'm sure I have plenty of work to do myself : ). I very much like the things you say here... and I appreciate your last entry too. You're very authentic, and it's good to see you standing up as you are. So, thanks...


---
20 Apr 2003 @ 16:09 by istvan : Searchimg for and exposing truth/deceit
This article i found seems to fit in your statement, so i post it here.
[ [link] ]


---
20 Apr 2003 @ 18:06 by : inner peace outer reflection/peace
thankyou everyone, you are all reflections ...and its heartening to realise that all of us here feel the same way....meaining there is movement, for we are not just a few, we are representatives of the many.....as we begin to change our personal thoughts, and actions, we also need to focus on brining justice to the ones at the top....to join our energies with those already working in these areas so that no just our numbers are strengthend....our intentions as well for it is the energy of our intentions that goes out and creates the reflection we call our lives....and none of us live in isolation, that has become abundently clear...inner peace to all of you and thankyou all for being my friends ...big kisses to all of you
arohoa ....means love in Maori ....i am not maori though, but the language as much as i know is beautiful...


---
10 Oct 2006 @ 10:38 by claudine therese m. egamino @124.106.181.8 : beautiful
alam mo ang ganda ng isinulat mo ako nga ni di ako makasulat ng ganon


---
2 Jan 2016 @ 09:45 by @105.158.102.110 : telecherger jeux
Meilleurs Jeux de Moto Gratuits et Nouveautés 2015 : Envie de jouer aux meilleurs jeux de moto gratuits ? Bienvenue sur notre page moto.


---
18 Oct 2016 @ 14:57 by @42.115.36.148 : agen bola terbesar
This is great and really informative.. I'll keep following your web and your article, thanks for sharing :)
games
[link]
praturan
[link]
daftar
[link]
promo
[link]
deposit
[link]
witdraw
[link]
berita
[link]
girl
[link]
live
[link]


---
Other entries in Peace
31 Jan 2016 @ 10:00: PRIDHVEEM SHANTIH-EARTH REGION -FIRSTTIER-PEACE
13 Jul 2010 @ 02:25: WAR RUMBLINGS IN KOREA ARE A DUD!
20 Jun 2010 @ 08:36: Canadian Premise
12 Apr 2010 @ 15:12: Learning (expanded) Non-violent Communication via Skywork
8 Apr 2010 @ 05:25: A QUIET REVOLUTION by YOKO ONO
9 Mar 2010 @ 07:35: Quotations about Kindness
4 Dec 2008 @ 09:27: PAKISTAN'S CREATION, AFGHAN OPIUM: BRITISH TRADE LINKS
28 Nov 2008 @ 14:04: "Change Is Coming"
19 Nov 2008 @ 03:06: WILL ZAIBATSU OFFENSIVE BE ACCOMPANIED BY NEW JAPANESE MILITARISM?
11 Jun 2007 @ 15:57: Playing Our Part: Enacting World Peace




---