| | |
| --- | --- |
| FORD THEATER AND ME: Smithsonian Part 1 | |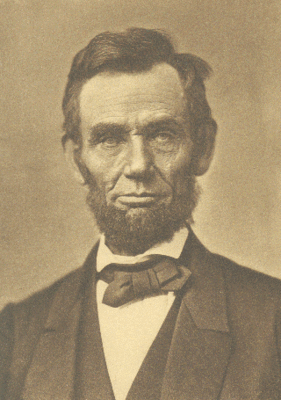 21 Jul 2004 @ 23:48, by Marissa A Spencer

Chapter 1: Ford Theater and me.

In the late summer of 1999 I was fortunate to have an opportunity to go to Washington D.C. I had gone to be at the poetry convention. That was just an excuse to see the Smithsonian. I would like to recount an odd experience I had there in our grand Capitol.


The feel of the place is old, of course. It holds a mixture of southern charm and history. I am from California so I was truly amazed at the structures. The old buildings were made of blocks of stone bigger than any I have ever seen in a building. Everything seemed to be grander, bigger and older than anything I was accustomed to. I spent my days there hiking around with a backpack and a tape recorder. I am a bit of a loner in some ways so I was on my own for a lot of my exploring. Though, throughout the entire trip, I never felt truly alone. I have a feeling I had friends with me.

I would like to talk about the Smithsonian for just a moment. I had thought that this was a collection of a group of buildings in one place. Not so. The sites are scattered a bit and I gazed at my map of the city trying to decide where to go. My eye caught the label, "Ford's Theater". "Wow", I thought. I wanted to see this place for sure. The museum of American Art is not far from it. "Two birds with one stone", I muttered to myself.

After I had visited the science building, I caught a bus going in the general direction of the theater. I disembarked and walked the rest of the way. I had done a great deal of walking in the few days I was there and my right leg was getting a bit weak. I have Sciatica on my right side. Stairs are sometimes difficult for me when it gets inflamed. I trudged on determined to see one of the country's most famous sites.

The brightness and warmth of the day lent a cool, hushed darkness to meet you upon entering. The theater itself is rather small. It is wider than it is deep and I was surprised to see the second floor set back a bit and not at all very large. The box Lincoln had been shot in rose above me to the right. As I sat watching the docent explain the history of the place, I was surprised to feel the peace there. I was in the front row and I could gaze up and imagine that terrible night. Lincoln was not there. I knew that, he did not walk the soft carpet that day anyway. He had no reason to tarry where he was shot.

You can see the stage is not very large either.

[link]


It was time to go down to the museum in the basement. I found it rather cold, and a bit close for my comfort. There were artifacts of the era; even some of Lincoln's clothes and the door to the actual balcony were there too. There were numerous busts of Lincoln. I thought that was a bit creepy, actually.

[link]

Finally, they led us up to the balcony where we could each take our turn ogling that morbid spot. I was worried about going up the stairs, as my leg had been bothering me. The stairway is quite narrow and steep. I took a deep breath and decided if I took it slow I would make it. The going was slow. The group I was with was moderately large. I took slow and labored steps to advance to the balcony. Suddenly, when an area opened up before me to move more quickly, I felt a quickened lightness come over me. It was if I was immediately almost weightless. I was being carried up those stairs by a lightness of being, by angels, by who knows what!

I was so overcome by this experience that seeing Lincoln's Box seemed a bit tame in comparison. I dutifully took my pictures and "oohed and awed" with the rest of them. Time came to go to the Petersen House. This was where Lincoln eventually died after lingering, suffering for a time.

[link]

I entered this lovely place and immediately felt a peace there as well. This was no place of sorrow, but of reverence. Almost sacred in its display, the small garden was a joy. I felt saddened that men do such things to other men in this world, but I also saw that this world is only part of our journey.


© July 21, 2004 Marissa A Spencer






Category: Liberty, Sovereignty

---
10 comments

22 Jul 2004 @ 00:03 by vibrani : Lincoln
Next time I go to Washington I will go there. My family has been to thess exhibits, but not I. I bet it has lots of interesting energy there and reading your experience was very nice.


---
22 Jul 2004 @ 00:10 by : I have even more
and stranger things that happened there... this was just a teaser lol.. thanks sis.


---
22 Jul 2004 @ 00:18 by vibrani : I have visited
the White House in an obe - went to a place near the kitchen, off-limits to tourists. This was near a stairway. I found some hidden passageways in the place and also a few spirits hanging out. Spirits of former presidents and their wives, I think there were also some people who used to work there, very interesting to see them. I was overhearing a conversation with the current president at the time....shhhhh So tell us more about your weird experiences there.


---
22 Jul 2004 @ 00:36 by : I shall..
but dang it have to write them down! lol


---
22 Jul 2004 @ 08:54 by spiritseek : nice story of your adventure
and please write more about it soon. Why do you suppose the door was displayed?


---
22 Jul 2004 @ 09:01 by : well the
door in the actual balcony could not be secured against damage. Sooooooooo they put it in the museum in the basement. The door shows marks that occured that evening in their efforts to open it etc as it was locked I do believe.


---
22 Jul 2004 @ 18:20 by spiritseek : ah
I wondered if that was the case or if a bullet went through the door.


---
22 Jul 2004 @ 21:37 by : he was shot
from behind I do believe


---
27 Sep 2016 @ 12:58 by Black Magic Specialist @115.252.120.218 : Black Magic Specialist
NICE POST


---
17 Oct 2016 @ 19:57 by @103.12.162.3 : togel online hongkong
Super website with a great sharing and amazing stories is ur web.. please keep doing what u do now.. thanks to you.
Togel Online SingaporeTogel Online HongkongBandar Togel SingaporeBandar TogelTogel Online TerpercayaBandar Togel Online TerpercayaTogel OnlineAgen Togel Online TerpercayaAgen Togel Onlineagen togelagen togel indonesiatogel sgpdaftar togel onlineTogel Online terbesarbandar Togel Onlineberita politikberita politik terkini


---
Other entries in Liberty, Sovereignty
1 Oct 2015 @ 17:58: Anarchy vs. Psychopaths in Control
10 Apr 2008 @ 01:20: Be Peace: A Call to Awareness
30 Oct 2007 @ 05:54: Collapse of USA
27 Jul 2007 @ 21:32: New Civilizations Visions
28 Jun 2007 @ 17:25: Commonsense, Fascist Regimes and the Ego
18 Jun 2007 @ 20:37: What would Jane Eyre do?
20 Jun 2006 @ 11:12: American ???
27 Nov 2005 @ 10:48: Prejudice
8 Jun 2005 @ 19:17: The Liberal Bias
14 Mar 2005 @ 10:59: U.S. Human Rights Report ... by China




---