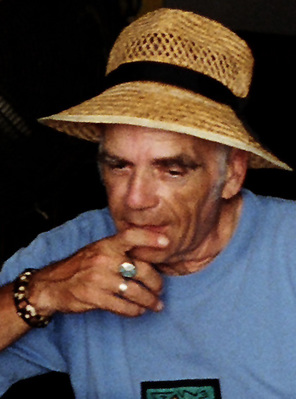 31 Mar 2006 @ 14:24, by Ned Hamson

What's Needed in Illegal Alien Debate? Justice, Mercy, and Humility (Common Sense) for the Excluded Ones in Our Society

We Need a Humane and Just Way that Enables Illegal Immigrants to Work for Their Legal Status...and

We Need a Humane and Just Way that Enables American "Exiles" to Work their Way "Home."

Who are the American Exiles? The millions of American men and women "exiled" from a full life in America because of past convictions, jail time, and probation for non-violent and minor drug (marijuana) crimes.

If we apply common sense, justice and mercy to "What do you do with 11 million people who don't "belong" here?" then we have ask and answer questions like these: Can you imagine the lines on our side of the border? Who's going to guard, feed and care for them until they cross over? Who's going to pay for that? How are you going to be sure the "right" people are being forced out? Will you want to make an exception for your neighbor's grandmother, who survived the Soviet Gulag or Nazi Camps and then entered the US illegally in 1956?

If we are being just and merciful, then what about the millions of Americans who cannot get decent jobs or feel they are a part of the community because they got "caught" up in the "war" on drugs for possession or small time dealing or non-violent theft to pay for their drug. There is also a large number of American exiles whose "crime" was being a "dumb" and "wild" kid. Can we find a way that they can work their way back to being a full citizen?

I think we can devise humane, practical, and just ways for perhaps 20 million people in America to prove and pay their way into the American Dream.

What do you think?