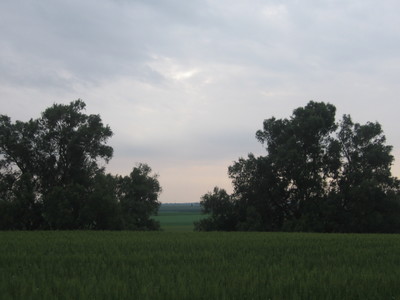 17 Feb 2006 @ 15:50, by Judih Haggai

grey month with touches of beauty
these pieces seem bitter. Let me know
what you think.

Why Suicide

why suicide?
why bother?
why the pretense that i'm worth the pain?

living is suicide
a one-directional moment
you begin, you know there's a finish line one day

why suicide?
it's all heading to that point



She Unrolled

she unrolled the turkish carpet
and found herself flattened in anticipation

walked on for centuries
looking up the ladies' skirts
into gentlemen's trousers

she felt the worst and the best of cobblestoned soles
she saw that all were the same
massive and plodding

the few who flew were saluted

she, flat and looking up
been so down it all looked up from there
gazed at the sky
waiting for a rush of salvation

Dancing Dervish Weave

i enter the carpet
i look down
as i dance the dervish weave
my head spins the wheel

behind me stand thousands of centuries
singing a sufi chant
a heavy maniacal chord
a rolling through waves of aeons

again and again
and i twirl
a woven tapestry
my DNA locking fingers
with the hands of ancients

how weird the berry stained moments
the encapsulated charms
talismans preserved in embroidery
spells uttered without words

into the carpet of wisdom
face down, heart joined
wrapped in dimensionless time

judih
feb 2006





Category: Ideas, Creativity

---
20 comments

17 Feb 2006 @ 19:28 by jstarrs : life as a suicide...?
...why not?
do we 'terminate' our lives, anyway?
I like the magic carpet songs....like a gift of finding a door in a blank wall.


---
17 Feb 2006 @ 20:05 by : finding a door
door to perception stands waiting
i scrunch up close
then i back away and magically, the door opens


---
17 Feb 2006 @ 20:20 by jstarrs : Give me a blank wall
and I'll find a door in it
and thank Dora Null
for the cor blimey
core in it....
http://blogs.sun.com/roller/resources/kevin/dora.jpg


---
18 Feb 2006 @ 05:18 by : dora null
i think i see a quest in my future
thanks, jeff


---
18 Feb 2006 @ 07:03 by : missing button
i can comment but i can't post. Our button has gone.


---
18 Feb 2006 @ 08:52 by jstarrs : Oh! Not again!!!!
Funny, I have it....maybe it excused itself for a moment?


---
18 Feb 2006 @ 10:53 by : moments pass and no button
blank page offers door
please say it's true
************************************
It's true, it's true!
"I have a button.." (UnMartin L. King, 26th dim.)
What can I do?
Maybe a spell?
Ok, here goes:

"By the fusty perfume
of my grandmother,
who set before me
as a child other &
many 'chanting things
like nails & string
an' psycalledpedias
with brown photos of
zeppelins & well,
judih NEEDSABUUUTTTOON!!!!"

(let me know if it works)

+++++++++++++++++++++++++++++++and the answer is

YES! button is back
oh button
glorious button
sweet, generous button
stay awhile
and let's button this day away


---
20 Feb 2006 @ 00:14 by vibrani : Suicide
II had these thoughts while reading your suicide poem:
suicide is an intentional death, while everyone dies it is a natural thing. The latter just takes longer - usually lol. In the larger view, sure we can say that it's all intentional, you know. But, I think that there is still a difference between the two.

You know how sometimes we go through these little deaths in order to recreate ourselves. To respect and acknowledge the brief time we are here in the body reminding us to live in this body while we can.


---
20 Feb 2006 @ 03:33 by : little death
funny how when a theme happens, other elements in life contribute. While i've been in this 'death' muse, i turned on the TV yesterday, miraculously coming home early. There was "Tuesday Afternoons with Morrie", the movie made from the book that made me cry a few years ago. And there was Jack Lemmon in all his brilliant glory playing the role of death - the bird on the shoulder, the reminder that life is for living. Death, the reminder that we don't have all day - that we have to strip away the garbage and live.


---
20 Feb 2006 @ 04:00 by vibrani : Morrie
Tuesdays with Morrie was a great series of interviews, and Jack Lemmon did a good job of playing him, too. The honest talk about dying and living was so long overdue! To think that we're born and accumulate so much garbage that we spend a good portion of our lives stripping it away....gives me a good laugh at ourselves and the absurdity of it all.


---
24 Feb 2006 @ 01:02 by : 0
0 1 or 2,or more-0 watever-0 go & back-0 dont miss-0 enjoy samsara,good luck?-0 push the river,if you please. guinness records friend-just remember no to mention the wolf-in the lambs house.


---
24 Feb 2006 @ 08:33 by : no wolf, no mention
i'll remember to say nothing, jaguaryou
once i pass the river styx, i plan to remember nothing


---
24 Feb 2006 @ 18:52 by : Now we
must howling and clean all the buried hopes.


---
24 Feb 2006 @ 19:10 by jstarrs : Now...
Now we must howling
and clean all the buried hopes.
Paw the grounding;
wolves are dopes when caged
pounding maws in rage
dumbfounded claws the earth
holing, howling the steel
as without a spell, the mage.


---
24 Feb 2006 @ 21:07 by : Day
after day his tears of fire/clean the bars of sorrow/his soul reflected in the steel life/reveals his own being/in this moment the longed revolution begins.


---
24 Feb 2006 @ 21:53 by jstarrs : Amen...
...;0)


---
25 Feb 2006 @ 04:05 by : now new
new day
a stretch from yesterday's dreams
sudden call to re-try

anchored to nothing
soul uplifts and wanders cloud expanse
no rain, off to see the stars


---
25 Feb 2006 @ 16:58 by : Por
los siglos de los siglos :-)


---
26 Feb 2006 @ 03:53 by : for centuries of centuries....
how slowly time flies


---
29 Apr 2016 @ 10:59 by @103.12.162.4 : brilliant! I would like to share this ar
Togel Online Singapore
Togel Online Hongkong
Bandar Togel Singapore
Bandar Togel
Togel Online Terpercaya
Bandar Togel Online Terpercaya
Togel Online
Agen Togel Online Terpercaya
Agen Togel Online


---
Other entries in Ideas, Creativity
23 Sep 2010 @ 18:13: fbi hacks my NEWCIV Site.
22 Sep 2010 @ 02:15: Who Wins?
21 Sep 2010 @ 23:48: Our StressOut Program for Suicide Prevention with Mindfulness
20 Sep 2010 @ 21:24: Quote for today...
16 Sep 2010 @ 19:00: From "Max Sandor's Tales to his grandson"
11 Jul 2010 @ 14:31: Germany, Uruquay, and Applied Quantum Theory
9 Jul 2010 @ 11:07: The Purpose
7 Jul 2010 @ 01:06: The Bicycle Paradigm
21 Jun 2010 @ 23:38: Summer Solstice 2010 - Sunset
4 Jun 2010 @ 21:06: Time to Shine. . .




---