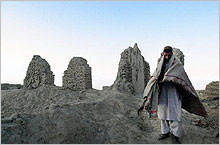 21 Nov 2001 @ 15:29, by Flemming Funch

U.N. estimates for the cost of turning Afghanistan into a functioning country again ranges between 14 and 46 billion U.S. dollars. Article
here. The European Union and Saudi Arabia and Japan, as well as the United States, are leading the campaign, and will probably be part of financing it.