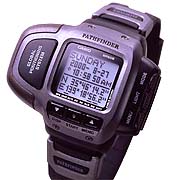 16 Dec 2001 @ 03:34, by Flemming Funch

Wow, here's an idea that might change some things. Some people are working on systems that would allow you to post information attached to a physical location IN that location so to speak. If you're carrying a GPS (Global Positioning System) device, and you have some kind of wireless always-on Internet connection, you might have access to what other people have said about the location you're in. And you might be provided with that information automatically whenever you go there. There's a good article in
New Scientist, and the people at Hewlett Packard who're working on it are at CoolTown. This could all open up some nightmare visions too, but I think there can be a lot of cool uses for it.