| | |
| --- | --- |
| Open directory of RSS feeds | |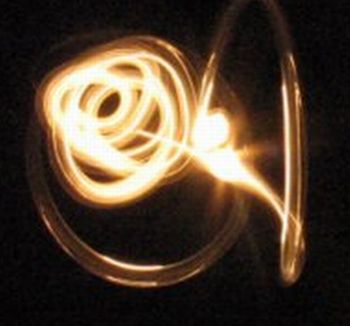 30 Nov 2004 @ 15:16, by Flemming Funch

Robin Good suggests a directory of freely re-distributable RSS feeds. Which is a fine idea. I'm not aware of any being in existence. Well, there are some nice directories of feeds, like NewsIsFree and Syndic8 where one can subscribe oneself to thousands of feeds and make one's own personal news portal. But can one mix and match from them to offer one's own feeds? Is the content really licensed for re-distribution? Mostly that's left vague. One might assume that if anybody is offering an RSS or Atom feed it is because they don't mind that one does whatever one feels like with them, but that isn't generally the case. The content is still in principle copyrighted, and various kinds of licenses might be implied.

Robin had a bit of an argument recently with another news site, as he took the liberty of creating an RSS feed of their articles as a service. Articles which are really just assembled from other public news sources. And they felt he was somehow bereaving them of income by stealing their content without asking. But why shouldn't he?

The answer should really be a directory of feeds with clear Creative Commons types of licenses. I.e. people would state explicitly whether it is public domain, whether they need credit, whether it can be used for non-commercial purposes, etc. Which cuts off a lot of red tape as you right away will know what you can do with it. And it opens the door for better tools for constructing custom feeds out of other feeds. The Algebra of Feeds like Seb Paquet called it.





Category: Internet

---
5 comments

30 Nov 2004 @ 19:00 by @198.164.41.115 : Cutting off red tape
I like that. (I mean, both the expression and the act).


---
30 Nov 2004 @ 22:09 by @68.186.22.92 : politeness
I faced these exact questions when I made a specialty meta-feed (http://singlenesia.com/cabal).

As you say, this is a very unsettled area, both legally and in terms of what is "polite". My stance in general is that I'll use any feed made available unless the feed source has stated outright that they don't want it to be used like that. I also think that it's polite to acknowledge all sources, and this applies to the feeds as well. When I added feeds to this project, I also sent an email to the feeds I used and gave them the option to decline participation (none did).

Generally, I think politeness is more important than legality, and when in doubt, just asking the source is the best.


---
2 Dec 2004 @ 02:35 by @80.58.20.44 : Creative Commons
There is some info in Creative Commons about how to embed licenses in RSS. In the Atom wiki there is a proposed extension for licenses.


---
2 Dec 2004 @ 02:36 by @80.58.20.44 : Creative Commons 2
URLs: http://www.intertwingly.net/wiki/pie/License and http://creativecommons.org/technology/metadata/


---
10 Mar 2016 @ 18:08 by Aundre @188.143.232.32 : UniIINjZNyLJCyFK



---
Other entries in Internet
10 Jul 2010 @ 13:01: Strong Elastic Links
13 Oct 2008 @ 14:42: Call for Papers: (Online) Conference On Systemic Flaws and Solutions 2009
25 Oct 2007 @ 21:47: Static or dynamic web metaphors
28 Mar 2007 @ 05:36: The Tyee - Vancouver's Online Newspaper
11 Jul 2006 @ 15:12: Response to Josep L.I. Ortega's Statement for Unity of Action
25 May 2006 @ 10:14: Squidoo lenses
8 Apr 2006 @ 23:44: Web2.0
10 Jan 2006 @ 22:55: Agora and Antigora
14 Dec 2005 @ 15:15: Ruby on Rails
19 Nov 2005 @ 14:12: Saving the net from the pipe owners




---