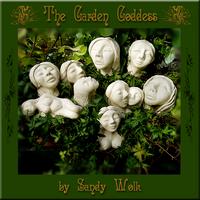 6 Dec 2004 @ 23:50, by Raymond Powers

The Garden Goddess

I've been helping a friend launch a new endeavor that I am excited about. I have been a big fan of her sculpting and recently, after some research and some design considerations, we can finally break out of the mold, literally.

The Garden Goddess is a line of ornamental art designed to enhance potted plants and gardens while offering empowerment and inspiration through the messages and stories of goddess mythology.

Each figure represents a particular Goddess taken from ancient Greek or Nordic mythology. Each comes with a card that reveals her unique story, as well as an inspirational message to support us in our daily lives.

Also, if you are interested in Neolithic Goddess symbology, you can visit my Ceremonial Gourd Rattle site. I have been creating these for a few years now and have really enjoyed sharing these ancient images based on Marija Gimbutas' research. The images are carved and woodburned onto gourds and represent cultures from 1500-5000 B.C.

And...for you music lovers, my CD, Heart of the Mother, is still available. It has continued to bring experiences of peace and beauty into peoples lives. Remember, 30% of each sale is donated to the Ojai Birth Resource and Family Center.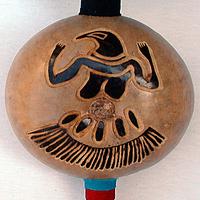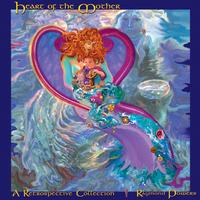 Category: Performing Arts

---
4 comments

7 Dec 2004 @ 02:00 by spiritseek : Garden Goddess
A great idea and would look very lovely in a garden and potted plant.


---
17 Dec 2007 @ 22:25 by @67.161.137.66 : Lovely!
I love these! I will link to them from my website.

Clea Danaan
author of _Sacred Land: Intuitive Gardening for Personal, Political & Environmental Change-_ (Llewellyn, May 2007)


---
17 Nov 2016 @ 10:24 by @103.255.5.60 : expressgrass
Affordable synthetic & artificial grass, fake lawn, astro turf, putting greens & installation tools.


---
17 Nov 2016 @ 10:26 by @103.255.5.60 : quickgrass
Artificial Grass Suppliers Quickgrass based just outside Birmingham supply high quality Artificial Grass Products. Fake grass or Artificial Grass is supplied all over the UK.


---
Other entries in Performing Arts
22 Dec 2007 @ 13:11: Ernest Chappell's A Christmas Carol
5 Apr 2007 @ 17:49: Homeland Security
16 Oct 2005 @ 07:55: A Pause And Applause For Pinter
20 Mar 2005 @ 20:01: An Art Question?
9 Feb 2005 @ 16:55: Wozzeck In The White House
5 Apr 2004 @ 03:28: May I Have This Dance?
31 Dec 2003 @ 21:28: DIL SE
26 May 2002 @ 08:23: [RhythmEngine] project information




---