| | |
| --- | --- |
| Mindmap for Ifa for the 21st Century | |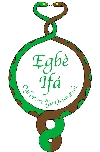 10 Feb 2010 @ 18:50, by Max Sandor

For some time now I wanted to map out the contect of modern day Ifa.
At the same time I want to revive the concept of 'Ifa for the 21st Century', a project from the early 2000's and very useful for 2,3 years but shredded when I was traveling/working so intensely that I hardly answered my e-mails.

Recently I found MindOMO [link] , a mind-mapping software that is easy to use and share/collaborate.

As a first map, I posted above mentioned map. Whoever finds some errors, has suggestions, or wants to on or off this map, please mail me or leave a comment to this post.

Ifa for the 21st Century Mindmap: [link]

Standard Disclaimer: I don't necessarily endorse every of the links, especially those that are NOT explicitly using Ifa but provide a branch of a holistic approach (which for necessarily includes the energy and archetypes of Ifa). I do not receive any compensation or favor in listing or not listing a certain provider, organization or author.






Category: Philosophy

---
18 comments

10 Feb 2010 @ 21:57 by @76.169.222.248 : mindmap programs
mind-mapping software seems to be there to lock you in. I evaluated a few and some are real nice and polished, particularly TheBrain. But most of the software packages' usability depend on the existence of the company. I was willing to shell out some money to TheBrain, until I learned that should I need to re-install the software after the company had folded I would be out of luck. Sure the assured me that they were planning to be around for a loooong time. Yeah - I have seen horses throw up (not really, but I just wanted to use that nice German saying ;-)
But I just did not want to depend on a smaller company's existence to be able to read data that I need every day.
Mindomo looks real nice but they also want to lock you in - pay $6 a month or you can't create and store local mind maps - there is a clear intent.
I ended up using XMind (google it) which is not quite as polished but is open source and I can run the installer without the need of a company server to be up and running.


---
11 Feb 2010 @ 00:08 by @200.207.232.67 : locking in..
Merlin, yes, in especially it seems you can't use the local version without 'logging in' for which you need to be connected to the Internet. This means it can't be used in a presentation environment which has no Internet connection.. bad... of course one can export it... hmmm.. I like the ease with which it operational and viewable/zoomable.. will check out XMind..


---
11 Feb 2010 @ 08:48 by @65.4.123.47 : I use freemind
I agree about locking in. If a software doesnt have exports to generic interchange formats, I get the willies.

I liked Mind42, but opted for Freemind http://FreeMind.SF.NET
to do my Sant Mat Lineages map:
http://santmat.livingcosmos.org/metaphysics/surat-shabd-yoga/ssy_flash.html

By the way, that IFA map is SWEET.


---
11 Feb 2010 @ 08:50 by @65.4.123.47 : maybe add IFA Foundation to Orgs
I forgot that guys name. He's pretty good.


---
11 Feb 2010 @ 08:54 by @65.4.123.47 : ifa21.org link
the facebook link is incorrect.

and it should be separated from the mindmap link by a newline or a few spaces


---
14 Feb 2010 @ 13:20 by @74.249.7.197 : more free graphing products
Interesting thread on this: http://www.reddit.com/r/programming/comments/b1g8j/yed_a_free_as_in_beer_easy_to_use_crossplatform/


---
12 Apr 2010 @ 16:26 by @203.87.176.130 : Thanks!
Thanks a lot for sharing the information with us. Looking forward for your share.


---
4 Sep 2010 @ 07:44 by @125.78.242.120 : sd
In many year difficult development's processes, he realizes the enterprise, if does not have the shape Chen scope not to be able to base, so long as the enterprise the product does not have the brand without knowing where to begin to develop. Therefore, he registered officially at the end of 1991 belonged to myself brand "MONCLER".


---
8 Mar 2015 @ 16:00 by @119.73.60.57 : Very interesting article. I would love t
Very interesting article. I would love to read the book "Start with Why", by Simon Sinek. I think he has taken a great topic to deal with.


---
12 Mar 2015 @ 02:57 by @119.154.109.148 : Just wanted to give a quick shout out an
Just wanted to give a quick shout out and say that I genuinely enjoy reading your articles.


---
1 Apr 2015 @ 05:36 by @39.36.10.46 : I am very happy to find this site. I wan
I am very happy to find this site. I wanted to thank you for this immense read!! I absolutely enjoying every petite bit of it and I have you bookmarked to test out new substance you post. -


---
29 Apr 2016 @ 04:57 by @103.12.162.4 : brilliant! I would like to share this ar
Togel Online Singapore
Togel Online Hongkong
Bandar Togel Singapore
Bandar Togel
Togel Online Terpercaya
Bandar Togel Online Terpercaya
Togel Online
Agen Togel Online Terpercaya
Agen Togel Online


---
3 Sep 2016 @ 05:11 by @103.60.74.75 : km
I www.mobogenieforpcc.com like www.snapchatforpcdownload.com all www.ucbrowserforpcc.com posts in www.xenderforpcapp.com very much


---
25 Sep 2016 @ 17:33 by @117.201.21.111 : xender
Very use full and Interesting Good blog
xender for pc


---
27 Sep 2016 @ 13:19 by Black Magic Specialist @115.252.120.218 : Black Magic Specialist
awesome post


---
13 Dec 2016 @ 08:34 by @103.196.223.9 : Nice Post.
Really Nice Post..

www.vashikaranmantra.co.in

www.mantravashikaran.com

www.vinyasayogapeeth.com

www.vashikaranmantra.co.in

www.mantravashikaran.com


---
15 Dec 2016 @ 04:30 by @103.235.152.6 : great posting
Thanks for sharing us. In the further post, it has a great and huge collected works of rings and I just love those ring which are as follows in post.
These rings are the most beautiful and stylish ring in entire the world jual obat aborsi. I just love these.


---
15 Dec 2016 @ 04:31 by @103.235.152.6 : great posting
Magnificent beat ! I wish to apprentice while you amend your web site, how can i subscribe for a blog website?
The account aided me a acceptable deal. I had been a little bit acquainted of this your broadcast offered bright clear concept


---
Other entries in Philosophy
17 Jun 2010 @ 06:07: Stereotypes are circular and non-scientific
29 May 2010 @ 18:00: StereoTypes are debased Concepts
31 Mar 2010 @ 15:08: What's the line between "immersing in beauty" and exaltation?
26 Mar 2010 @ 14:47: Dialectical Analysis of Consciousness and Information
6 Mar 2010 @ 07:49: The word for World is Forest
17 Feb 2010 @ 15:55: Dialectical analysis of the Post-modern Epoch
19 Dec 2008 @ 09:42: Cosmic Egg, Cosmic Onion
4 Dec 2008 @ 03:58: Profound Metaphysical Questions to Ask Yourself
30 Nov 2008 @ 10:59: The Hard Problem of Conscious Experience
3 Nov 2008 @ 17:39: Perversion and Abuse of Systemic Concepts




---