| | |
| --- | --- |
| Free DVD for Victims & Helpers of Hurricanes & Other Disasters | |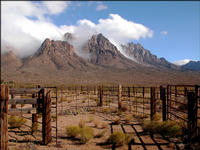 8 Sep 2005 @ 14:34, by Gerald Vest

Free DVD for Victims, Families & Helpers!!!

As an active member of NCN, author and team leader of the 15-Minute StressOut Program & DVD, I want to make this instructional program available to large numbers of victims and helpers of this devastating hurricane.

Please accept this invitation, around the world, to join us in advancing the use of touch to improve the quality of lives, health and relationships. To learn more about us, our methods, research, guidelines, and values, do visit our Links, Resources, and other pages on our website.

Team members and others interested in using our "StressOut Program" for victims, helpers, and others located in shelters and other resources, please contact us and our distributor will send you our DVD, free of charge. 15-Minute StressOut Program

Humanity needs Loving Touch & Support. Please pass this invitation on to others who may be in need of skillful, healthy, loving, and respectful touch. We are here to serve.

Best wishes,

Gerald (Jerry) Vest, ACSW/LISW/LMT
Professor Emeritus
New Mexico State University






Category: Medicine, Healthcare

---
4 comments

9 Sep 2005 @ 02:01 by astrid : Very sweet,
loving and generous of you, Jerry -but not surprizing at all...'cause that's just 'how' you are! Good going!


---
9 Sep 2005 @ 12:33 by : Thanksfor your loving comments, Astrid.
I hope that some of our team members can open up some partner massage programs in the shelters. Our university has opened up a dorm for some of the refugees, but we aren't sure if they will come to NM. If they do, I'll certainly provide some support services.


---
9 Sep 2005 @ 12:41 by jstarrs : Jerry?
Thank you so much, you have such a huge pumping heart.
May I put your post on another site whereby some people may be able to pass your message on?


---
9 Sep 2005 @ 18:00 by : Thanks for your kindness, Jeff and
please do pass this invitation on to others. I have had such great success with our "touch" program with our soldiers and others suffering from stress that I know it works. I hope others will help us get the word out as well.


---
Other entries in Medicine, Healthcare
31 May 2010 @ 22:18: Our StressOut Mission and Activities
27 May 2008 @ 13:31: Another Critical Look at the DSM
4 May 2008 @ 02:25: Prototype Health Program for Wounded Warriors
21 Jan 2008 @ 20:58: What A Day Brings
16 Jan 2008 @ 14:31: Our Primary Concern is our Client ....
4 Jan 2008 @ 15:17: Study Finds, Drugs Offer No Benefit in Curbing Aggression
25 Nov 2007 @ 20:05: A Story about a Drug Representative of the Big Pharmas
14 Oct 2007 @ 14:27: Use of Touch & Integrative Methods
20 Jun 2007 @ 13:17: Alternatives for Mental Health Workers and their Clients
5 Jun 2007 @ 10:03: The US: One Big Drug Store




---