| | |
| --- | --- |
| Negative or Paradoxical Strategies | |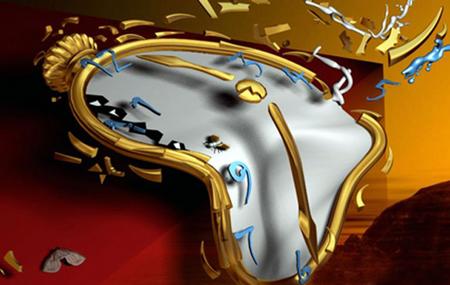 14 Apr 2005 @ 23:59, by Flemming Funch

Antony Judge writes a paper about Liberating Provocations. You know, the "rational" approach, if you want somebody to do something that is good for them, has usually been considered to be to positively promote constructive behavior. I.e. tell them why it is good for them, outline all the advantages, provide useful information, encourage them. It is just that a lot of the time that doesn't work at all. Lots of people do the opposite of what they're supposed to. So, one could go a different way altogether and do the opposite. Promote the negative behaviors. Act surreal and start a campaign for doing all the wrong things. Get the government to support them loudly.
This is a two-pronged strategy. By advocating a "negative" approach, those resistant to being told how to behave would reactively consider a "positive" approach. Those scandalised by the "negative" approach, would invest their energy in "positive" campaigns -- where previously they would not have been engaged.

We are all familiar, from earliest childhood, with the response to exhortation from those occupying the moral high ground. We either ignore them or consider interesting ways of doing the opposite. If we are told not to do something, then we consider doing it. If we are encouraged to do something, we consider doing the opposite. The point is made by Zoe Williams (Cannabis Comedown, The Guardian, 29 March 2005):

"Thus, if you tell them things are dangerous, they will do them, and if you shrug and say "actually, it doesn't seem to do too much harm", they will do something else. Whole swaths of aberrant behaviour could be addressed with this in mind. Obesity, smoking, drinking, fighting, snowboarding and joyriding would all become terribly passé if the government were to become their advocates, particularly if prominent members of the government were to lead by example and take up dangerous activities in a high-profile way."

This provocative approach is designed to communicate more effectively with those already acting inappropriately or those who are passive in the face of inappropriate action.
Now, I'm not even sure if I want to buy the idea that we collectively want to make people do a certain list of good things and not do a certain list of others. Although a society of course needs some kind of list of things one ought not to do. I'd want it to be very, very small, though.

What I'm more interested in, which Tony also brought up, is the angle of infinite game playing. In a finite game there's a set of rules and you're supposed to follow those rules to win, against some kind of opposition. In an infinite game, however, you play with the boundaries and you change the rules, in order to keep playing. A very different thing.

Fixed rules about what you're supposed to do and not do will create a finite game. Obviously. It constrains people. And for it to be a game, different people will tend to take different sides. If some people make a finite game with the goal of making you not smoke, not use bad words, not watch porn on your computer, or whatever, well, that's a pretty dull game. The only way of making it half interesting is to play the opposing part. I don't know about you, but negative campaigns trying to tell me what to do or not to do gives me an instant compulsion to disobey. I don't always bother to follow it, but such a campaign obviously is doing the exact opposite of what it tries to do.

OK, so a fixed game of compulsion or repression will quite naturally and automatically motivate a lot of people to do their best to do something else. It suddenly becomes important, and somewhat interesting. The opposite-game is limited too, but not quite as limited as doing what you're told.

Limited games tend to make people do things they wouldn't do otherwise. Maybe do what you're supposed to, maybe follow the rules, or maybe what you're not supposed to do, specifically disobeying the rules. Which you might not bother to do that way if those particular rules weren't there.

Unnecessarily limited rules can be harmful. I'd say that anti-smoking campaigns is probably one of the biggest killers is our society, probably responsible for millions of unnecessary deaths and many more millions living miserable neurotic lives. Because they present a very limited game. Either you do what we say or you die. Not much fun in it either way. There's hardly even two factions in it.

Having a choice is fun. And if you feel free to make your own choices, changing the rules as you go along, you're probably playing an infinite game. The playing of infinite games defuse the power of a finite game. Which was an illusion in the first place, but one might not notice before one changes the rules.

Carrying out unexpected paradoxical strategies might work, not just because people will do the opposite of what they're told, but because they give a hint of the joys of freedom of choice. It shows you that you don't have to do what you're told. You're free to not smoke, regardless of whether the government unwittingly spends a lot of effort on compelling you to do so, or not to do so. Which is roughly the same thing.

The thing is that most people are quite capable at choosing the best option that is available, or a new option that previously wasn't available, IF they're not being held stuck in some kind of fixed for or against situation. Not surprisingly, most people will choose what they feel good about, if they have the choice. Or, rather, if they have ALL the choices. Because there are a lot more choices then two in life.

That all seems very paradoxical to people who try to rule other people and condition them to do the right thing. That people are more likely to do the right thing if you don't force them, but rather allow them to move the rules around. And, for that matter, you have no business thinking you know what the right thing is for everybody. What people want is to have fun playing the game of life, and playing it as long and as well as possible, and they probably don't really want your stupid little game of following a rule that's known in advance.

Oh, I probably went off on a tangent. Tony's article is superb and gives lots of good examples of provocative and surreal and perverse strategies and pranks that have worked well. Some very amusing ones, like the Cannibal Flesh Donor program, pornocracy, horses running for public office, etc. Humor is great, because it breaks the rules, at least a little bit. It makes people pause and see things a little differently. And that is what is needed. Not being for or against. Life is too short and too big to only use it for playing two-bit games. We need to keep evolving, in millions of different directions at the same time, if we at all are to have a chance. Good paradoxes have much more generative power than clearly stated goals that are handed to you.





Category: Philosophy

---
23 comments

15 Apr 2005 @ 13:27 by @193.219.5.40 : Wiring the Global Brain
Flemming, I posted this on our wiki: [link] and I have taken more material from you and Tony, see: [link] And I set up a page for your question on wiring a global brain: [link] It would be good to chat or talk some time on the extent and form in which you'd like to work together. For example, we're merging your blog into our activity feed at [link] I've written up my vision for our Minciu Sodas lab's leadership development and peer-to-peer social networking system "We Learn To Stick Our Necks Out" [link] In a sense, these are intended as a minimal set of expectations, the basic elements, for us to be able to work together as organizers - perhaps this is what wiring a global brain is all about. How do we respect the freedom to organize? Perhaps they are rules that make it quick to test the rules: transparency for accountability, as in, do we do as we say? do we care about what we're hyping? Also, it would be good to connect regarding Open Leader Biz (and I'm still waiting to here more from Shannon Clark, meanwhile he's gearing up for [link]). Flemming, thank you for your wide ranging explorations.


---
15 Apr 2005 @ 13:32 by @193.219.5.40 : Humor checks if we're on track
I like your point about humor. Perhaps that's the subtlest, quickest way of checking if our rules are on track, by stepping outside of their bounds momentarily.


---
15 Apr 2005 @ 17:18 by @68.166.71.147 : You lost me
You wrote:

" I'd say that anti-smoking campaigns is probably one of the biggest killers is our society, probably responsible for millions of unnecessary deaths and many more millions living miserable neurotic lives. Because they present a very limited game. Either you do what we say or you die. Not much fun in it either way. There's hardly even two factions in it. "

I'm sorry, but this makes ABSOLUTELY NO SENSE to me.

In the first place, I cannot see how an anti-smoking campaign fits into a games/rules scenario. A one-way communication simply doesn't constitute a game construct in any way, shape, or form.

Secondly, the notion that anti-smoking campaigns have somehow increased the net misery of the human race (or indeed even simply those who have heard or seen an anti-smoking ad) strikes me as utterly absurd. Honestly, this must be a very sore nerve of yours.

From my perspective, the huge decrease of the percentage of smokers in the US, for example, has constituted an enormous NET GAIN for society. Many fewer people dying miserable deaths of cancer, suffering from emphysema, having their taste-buds numbed to the enjoyment of food... etc. On a trivial level: less coughing in the movie theatre, fewer smoke-filled drapes that need dry cleaning.

Kindly explain to me how anti-smoking campagins have "caused millions of unnecessary deaths?"

While I generally find your writing intelligent and thought-provoking, this paragraph strikes me as simply provoking — and not in a good way.


---
15 Apr 2005 @ 19:27 by : Provoking
Well, ironically that was sort of in line with the subject of maybe doing the opposite on what a traditional "positive" strategy would do. E.g. provocatively telling people to smoke, rather than telling them not to smoke, might be more effective. Or, presenting you with a statement you find shocking and non-sensical might possible inspire you to think about the subject matter in a different way.

But also, I generally have a problem with campaigns that tell people what not to do, and what will happen to them if they don't comply. As to the first part - telling people not to do something - there's a problem with how the human mind works. In the sub-conscious a negation has very little value. It is like if I tell you not to think about a pink elephant. You'll have to think about a pink elephant to even understand what I'm saying. Which creates exactly the opposite effect of what I thought I was trying to accomplish. I make you think of pink elephants, where otherwise you might have had no reason to do so.

The hypnotic effect of a command works just as well whether there's a negation in there or not. Whether there's a negation or not might result in two apparently opposite statements to the conscious part of our mind. Which isn't really the part that decides what we actually do. So, whether one says "Take drugs!" or "don't take drugs!", the suggestive command is the same: think about taking drugs. So, I say that "Say no to drugs!" or "Wait before you have sex!" or whatever it is, are very bad campaigns, as they give you a direct order to think about drugs and sex.

And then there's the factor of reducing something relatively complex to only two choices, and making everything on either side "all the same" in the process. Like, most anti-drug campaigns do very little differentiation about what kind of drugs you're taking, as long as they're illegal. But prescription drugs are the "good" kind, which we don't even mention. And marihuana, heroin, ecstasy, crack and everything else gets grouped together as the stuff that's bad and evil and which people should stop doing immediately, and go to jail if they're doing. It is certainly not all the same. Huge differences in their effects, their degree of being addictive, the health dangers, etc.

Whether one drinks a glass of wine a day or a bottle of whiskey a day, that's a big difference. You could say that one drinks in both cases. But, ok, that's one of the substances that isn't yet criminalized that way in most places. But smoking is. Whether one smokes 5 cigarettes per day or one smokes 60, that's a huge difference. But the message given to smokers is the same: you're killing yourself and the people around you, and you'll die from some horrible disease.

The thing I have a problem with is when somebody takes some statistics and inverts them into forcefully declaring what is right for individual people. Statistics will clearly show that over any sizable population non-smokers live significantly longer than smokers, and have a lower occurrance of certain serious health issues. That is useful for an insurance company to know. It is also useful to know for people involved in health education. But it is an entirely different matter to assume that one knows, without inspection, what is the right choice for any individual. So, without knowing anything about Joe Blow, you can tell him that his life will be better if he doesn't smoke. It might or it might not. Telling a million people about health issues in smoking might be very helpful. But as to Joe Blow, you really don't know if he'll be happier or not as a non-smoker. He might become so nervous and scattered from not smoking that he walks out in front of a car next week and gets killed. Or he goes and robs a bank or rapes somebody or he becomes an alcoholic. It is a big responsibility to assume to tell people what the right choice is for them under all conditions.

Statistically speaking, automobilies are dangerous. You're much more likely to be killed in an accident if you drive one than if you don't. One could with the same logic make a law that says that all cars need to have big letters on their sides that say "Cars Kill!" or "Imagine your brains smeared on the windshield!" And if you did that, yeah, you might get a bunch of people to get off of cars and take the train instead, being happy that they stopped driving in time. But you'll leave all the people who drive being considerably more neurotic and accident prone, constantly being bombarded with forceful hypnotic messages about how horrible it is what they're doing. But a lot of them will put up with it, and keep driving, because they have places to go, and they somehow still think the risk is worth the tradeoff of convenience. But they'll be a lot more likely to carry out the prophecy, lot more likely to have an accident and die before their time, because they've been made to believe that it is the truth.

Another angle: One of my careers has been as a counselor, helping individuals with their personal development and issues and problems. Such as addictions, for example. My general approach in that regard, which has been quite effective, has been to find the positive benefits people arrive from whatever it is they're doing, and find alternative outlets for it. Nobody's drinking or smoking or taking drugs because it is bad for them and to worsen their own health. No, they do it because it does something for them. Something that is so attractive to them that it outweighs all the drawbacks. Otherwise they wouldn't do it. Nobody's forcing anybody to go down to the store, in the rain, and buy a carton of cigarettes and a 12 pack of beer. There's some work involved, and one can stop at any time. But one does it because the payoff is considered sufficiently valuable. But the problem is that it is a very mixed bag. The rush of a shot of heroin might feel great, at least at first, but you get a lot of other crap that comes in the package. Anyway, if you only take away the substance in question, you're not dealing with the underlying situation at all. Most likely the person will subconsciously pick something worse to replace it, as the list of available choices shrinks. Whereas, instead, they could expand their scope of possible choices. And freely choose one of the better ones.

I've helped a number of people to stop smoking, get over their alcoholism, and various other things one could have been addicted to. It doesn't have to take very long. However, the only people I've found it very difficult to work with in that regard are those who've bought into a certain polarized set of labels that exclude free choice. AA members, for example. If you take it on as part of your basic identity that you're an "alcoholic" or an "incest survivor" and you draw energy from a big support structure built up around being such a thing, it becomes next to impossible to help you get over it. Because you've become addicted to the "opposite". Which, mentally speaking, isn't much better. It might have gotten rid of the substance, but for the rest of one's life one has the same underlying issue frozen into place.

Also, I tend to want to be the champion for the people who're excluded or disadvantage by an enforced lack of choice. I'm sure that many people who've stopped smoking, for example, are happy with their better health and that they no longer smell like an ashtray, and they might praise the scare campaign that persuaded them. But all the millions of people who didn't go for it and who still smoke are left much worse off, unhappier, with worse health, more neurotic, more guilt-ridden, and more prone to die sooner than they otherwise would. And that bothers me.

Anyway, as you can see, I have a lot of strongly felt opinions about some of these things. But I'll stop here before it gets too long.


---
15 Apr 2005 @ 20:13 by Klaus Gormsen @81.19.226.145 : paradoxical change strategies
A long time ago I read about a hilarious workshop at Esalen Institute (in the seventies) called "Endarkenment intensive", where you were only allowed to eat unhealthy comfort foods, communicate dishonestly and superficially behave neurotically and so on. They set up teaching programs, where all participants showed the rest of the group how to behave negatively, manipulating etc.
A man had to teach the group his untrustworthiness strategy. When his turn came, he never showed up.
The gains of the participants were just as fantastic as in the advanced workshops teaching people the "right" behaviour!!!!
There is a lot to learn for therapists about paradoxical strategies!


---
15 Apr 2005 @ 20:40 by : The game...
of getting the NCN index.html, as evidenced again last night, cannot be considered 'in-finite' by any means however here is an interesting tool,for laboratory use only [;)], that you may, or may not, be aware of:

[link]


---
15 Apr 2005 @ 20:41 by @68.166.71.147 : It's the weeping Indian's fault!!!!
Sure, addicts always have positive reasons for what they do ("it makes me feel good, right now!" being among the most popular).

Which is why the anti-smoking campaign in the US, at least, is actually working. People are getting exposed, from an early age, to all the reasons why "it makes me feel good, right now!" isn't a very smart choice in the long run. And, amazingly, fear of stinking like an ashtray, looking uncool (as opposed to previous images of smoking), and dying an early and unpleasant death ~ well, they've actually modified people's behavior.

Also, being reminded that large corporations are making obscene profits from selling them a toxic product seems to help some folks give up a habit that's not good for them.

Sure, some people can smoke 3 cigarettes a day and that's it. I used to be one of them. I probably could have done it for the rest of my life (my Dad's an 83 year old 2 pack a day smoker). Yeah, smoking won't kill some people. Maybe it'll even improve the quality of their lives. So what? The opposite is true for the vast majority of smokers, and ~ I would argue ~ for non-smokers as well.

And to the extent that anti-smoking campaigns have helped lots of young people decide never to take it up in the first place (which is clearly the case), so much the better.

Honestly, I still don't see ANYTHING in your response that justifies the preposterously hyperbolic claim that anti-smoking campaigns "are one of the biggest killers in our society." I mean, come ON.

Next, you'll claim all those ads telling people not be litterbugs (another public service campaign in US that has been remarkably successful) are responsible for toxic waste dumps.


---
15 Apr 2005 @ 22:47 by : Hyperbole
Well, it starts a bit of debate at least, doesn't it?

I believe strongly in personal freedom. And I believe strongly in arranging society so it works for everybody. Which to me means that one-size-fits-all solutions are out, except for in the most practical matters of coordination, like driving in the same side of the road, or using the same phone plugs. But when it comes to moral behavior and personal lifestyle choices and spiritual beliefs, I'm against legislation and forceful campaigns. To me the best choice is the wide availability of good unbiased information, and arranging things so that most people can get what they want. A lot of people want smokefree restaurants. A smaller but also large number of people want restaurants they can smoke in. That's not a difficult logistical problem, as everybody doesn't have to eat in the same restaurant. For religious reasons some people don't want to look at women that aren't behind veils. So, ok, if some women want to go along with that, let them. They're free to go and live somewhere where that's the rule. But they better not go and force the rest of us to live by the same rule.

I think it is quite appropriate for government agencies to campaign for taking good care of shared resources. Keep the street clean, save water, don't pee in the pool. But I don't think they have any business telling people how to live, how to have sex, what to eat, how to think, and that kind of thing. I believe in cognitive liberty. So, if anything, I'd want governments to be champions for the freedom to choose. Fat chance, but it would be nice.


---
16 Apr 2005 @ 03:42 by @68.166.71.147 : Not a debate
Hey, I used to be a card carrying libertarian myself. But seriously, anti-smoking advertising simply doesn't rise to the level of oppressive government propoganda any more than did anti-littering advertising. (Never mind KILLING anybody.)

"I just wanted to start a debate." ?!?
I'm disappointed. This is the lame fallback for people who know they can't possible defend what they've said.

I guess I was hoping you weren't the type to throw out random extreme statements just to get a rise out of your readership. I think as a strategy this undermines your credibility. (Especially since you didn't use humor.)


---
16 Apr 2005 @ 04:34 by : Random Extreme Statements
No, I'm not the type who throws out random extreme statements just to see what happens. Even if doing exactly that would be somewhat in line with the provocative approaches mentioned in that article.

About 25% of the world's adult population are smokers. A billion or so people. In the countries that have the kind of propaganda campaigns I'm talking about, of either using negative commands or generally ostracizing smokers, we'd have maybe a couple of hundred million smokers. So, now, my outrageous statement is that I think such campaigns have a rather negative effect on those smokers. And, using the same logic that the campaigns are based on - that a statistically higher incidence of negative effects amongst those people will prove the causative relationship and therefore justify a counter-campaign - I don't have any doubt that it makes them live lives of lower quality. That's not even well hidden. The campaigns in part aim at making it miserable and difficult to be a smoker. And I find it very likely that any properly carried out study would find that those people live shorter and unhappier lives than would smokers that weren't harrassed in such a manner. They probably die younger, and of more severe health issues. And I would venture to say that the aggressive anti-smoking atmosphere would be a direct influence on that. Very easily adding up to millions of people dying earlier than they otherwise would have, statistically speaking. Which means, according to the corollary of the anti-smoking logic, that they were killed by anti-smoking campaigning. Just as smokers who die of most anything other than old age or accidents are considered to have died from smoking.

Now I know full well that lots of people will say that it serves them well. Smokers are a pest and if they become unhappy and sick and die early, it is their own damn fault. Smoking is bad for you, basta. They could just have stopped smoking. See, it is sort of a self-fulfilling prophecy, like the trial of a witch.

It applies to many other areas of how a somewhat oppressive society works, and how most of the population willingly will support it. There's a rule of something you need to do, backed up with good authoritative reasons for why, and with the support of a sizable percentage of the population. And there's some kind of excessive punishment available for not doing what you're supposed to be doing. So, if you then don't agree with what you're supposed to do, and the punishment gets applied, everybody can say that it was your own fault, as you shouldn't be doing it in the first place. And it would be implied that you deserve the punishment. So, like people who go to jail for many years for selling marijuana or reading the wrong kind of porn, or hitting a third strike law. Serves them well, they're drug addicts, perverts, criminals, etc. So they don't get much sympathy. Same with smoking. So what if they're miserable and die young. It just proves the point that they shouldn't have done it. Lots of people would quietly prefer it that way. A healthy and happy smoker wouldn't fit the picture.

So, I'm not trying to make a point about smoking or anything else being good for you. I'm trying to point out the faulty logic and immoral setup that goes into making it perfectly alright to harm large numbers of people in order to convert some of them into a different kind of people who're doing the right thing, being healthy good non-smoking citizens. In many people's minds, whether they'll admit it or not, a few million more dead smokers would be a good thing, as it backs up their position and validates their identity as non-smokers, and it serves to motivate people not to smoke. The end justifies the means.

Which all to a large degree is a product of most of those people being former smokers, and that the way they stopped smoking was to start considering it very poisonous, dangerous and harmful. I mean, more than the statistics show. Lots of people stop smoking by quietly imagining the great harmful effect of every single cigarette, and the cancerous influence of even the slightest whiff of second hand smoke. It is quite common to develop some kind of allergic reaction to go along with that, so that if there is any detectable smoke in the air, one starts coughing.

Same as with alcoholism. Many people have become sober by turning alcohol into a horrible, horrible thing in their minds. The kind of thing where if they would have even one sip of wine their whole world would come tumbling down. So they have to spend the rest of their lives trying very, very hard to NOT ever drink anything, and they have to start every conversation by explaining how long they haven't been drinking.

So, I'm saying that those simplistic polarized approaches of conditioning people's behavior by making their unacceptable behavior so horrible that they can't bear it any longer and they have to choose the other side - I'm saying that those approaches do a lot of harm. In reality it isn't that horrible to drink a glass of wine. For that matter, it can be good for your heart.

I'm saying that a lot of bad is being done in the name of such two-poled logic. And that many people find it completely alright, well deserved and logical. And it tends to become a little taboo to even mention it.

There are lots of ways of helping people making more healthy and freeing choices. Lots of ways that don't involve punishing those that didn't make the choice you wanted.


---
16 Apr 2005 @ 05:07 by : being a minority group
Being in the minority, you can either band together and become stronger, or let the oppressors oppress.

In a restaurant there has to be a smoking section by law? There should be a section where no one is allowed to make snide remarks about another person's personal habits.

Those who are publicly condemned for smoking are indeed falsely persecuted.
Give dignity to those who continue to smoke. Let them buy unadulterated cigarettes - no poison, sugar, etc added. Let them grow their own, roll their own and smoke their own in a satisfying ritual.

Why must it be a fast smoke on the sly in a backstreet alley?
Why must we expel our high school students who are found smoking tobacco?
It's a right-wing crusade to occupy our minds. Next thing you know we'll be taking toothbrushes to the streets to clean away signs of enemy gasoline.


---
16 Apr 2005 @ 05:27 by @68.166.71.147 : I doubt it.
"And I find it very likely that any properly carried out study would find that those people live shorter and unhappier lives than would smokers that weren't harrassed in such a manner. They probably die younger, and of more severe health issues. And I would venture to say that the aggressive anti-smoking atmosphere would be a direct influence on that. Very easily adding up to millions of people dying earlier than they otherwise would have, statistically speaking."

I simply think this is highly unlikely to be true. In part because of the position you were taking in your original piece... there are an awful lot of folks who, when presented with arguments about why they shouldn't do something, reflexively wish to do it all the more. And I doubt that attitude IN ITSELF makes them more likely to die sooner or be more miserable.

I think "any properly conducted study" would show that the number of people who were influenced to stop smoking (or never start) by adverts and thus enjoyed greatly enhanced health and well-being would FAR OUT-NUMBER the poor beleaguered smokers you see everywhere.

In the US, about 22% of the adult population smokes. That's down, over about 4 decades, from about 40%. The US current population is 350 million. Do you really wish to claim that the US would be happier and healthier overall as a nation without that trend? My grandfather died of lung cancer, and allow me to assure you that it's not merely the smoker who suffers (and I'm not talking about bad self-esteem or 'miserable neurotic lives' ~ I'm talking about witnessing the horrible lingering death of a loved one).

Should we be mean to smokers? No. Should let them congregate and smoke together... of course, why not?

Oh, and you may have noticed, there is still no end of commercial speech still trying to persuade those poor beleaguered smokers that smoking makes them sexier, thinner, and more exciting people.

Trying to persuade them to make healthier choices is going to kill them?...
Please, this is just an absurd line of argument. You might call it the "ad dadaism" (as opposed, of course, to "ad hominem") method.

Okay, I doubt any mutual persuasion is going to happen here. I'll stop now.


---
16 Apr 2005 @ 13:15 by : Polarized stats
Right, the enhanced health of people who've stopped smoking from anti-smoking campaigns probably outweighs the negative health effects from the campaigns on those that are still smoking. But it is that logic that I'm pointing a finger at. That somehow that makes it ok. People are not statistics, they're individuals. It is the same logic that backs up affirmative action, for example. That it is ok to do racial discrimination against some people, if they're in the majority group, as long as some other people, who're in the mistreated minority group will benefit.

One can help people not smoke or be healthier many other ways, without having to penalize those who don't do the same thing. Just like one can help individuals in difficult situations without having to reward one racial group and punish another. Human lives are complex and richly textured and full of context. One can't just reduce it to a binary pavlovian conditioning program. Do A and you get a treat, do B and you get an electric shock.

For that matter, if I should make it a notch more provocative, it is the same logic that justifies many genocides. The rest of us are better off without those jews, armenians, croatians, tutsis, or whatever. Somebody made the calculation and concluded the net effect would be positive. Easy to see that they were wrong. But harder to see when we do it in more subtle ways.

There needs to be room for all of us. And we're all different individuals. None of us is just a statistic. 20% might be less than 80%, but will still add up to millions of individuals in most places.


---
16 Apr 2005 @ 15:13 by @68.166.71.147 : Godwin's Law
Congratulations, you've marched this discussion right up to the brink of Godwin's Law!
LOL

Realize where we are now: you've just "provocatively" compared a non-violent ad campaign designed to improve people's health with vicious racial stereotyping designed to support and encourage mass murder. Way to go!

Now I'm really done.


---
17 Apr 2005 @ 12:10 by : Godwin
Ha, yeah, Godwin's Law. Any long online conversation will eventually cause somebody to compare somebody or something to Hitler or to Nazism. And that's approximately the time when the conversation generates into chaos and it is done.

Anyway, my main point here is about logic, not about smoking. But I stand by everything I've said. The most prevalent anti-smoking campaigns are certainly not non-violent. Doesn't mean they weren't intended well.


---
18 Apr 2005 @ 20:01 by dale @32.97.110.142 : koshtra.blogspot.com
:-)

Well, to make a convincing statistical argument, you need some statistics. My guess is that people who start smoking or persevere in it because of anti-smoking ads is something like 0.05%, not 20%. Your guess is as good as mine, but in the absence of hard numbers, I of course will go with mine.

If these campaigns were taking place in an empty rhetorical field, what you say would make some sense to me. But it actually takes place in the context of a huge pro-smoking advertising effort, which has been only slightly hobbled by legislation lately. There's a lot more money going into trying to convince you to smoke than there is going into convincing you not to. So you're rebelling (and submitting) either way.


---
18 Apr 2005 @ 20:29 by : Smoke and Die
Yeah, it is a propaganda world. Hard to know when one is making one's own decisions.

Anyway, I don't expect hardly anybody would start smoking to rebel against anti-smoking campaigns. What I'm concerned about is the 20%, or whatever it is, who're still smoking and who don't stop. Those would be the ones who would be worse off, and not just because they're still polluting their lungs. But because they're being told, every time they grab for a cigarette, "Smoking Kills!" in large bold letters. If that makes them stop smoking, alright, they could say that that was helpful. If it doesn't make them stop, it only makes things worse for them, with all that forceful suggestion. And no matter how many satisfied ex-smokers are around them, who praise the campaign that made them stop, they, personally, will be worse off. And if they get sick and die young, that would certainly have been a contributing factor. No matter what the noble intention might have been behind the campaign.


---
10 Dec 2007 @ 00:08 by john @24.117.93.254 : smoke and die
quite accurate phrasing but a lot of people smoke because they want to die but they are not strong enuf to pull the trigger so we make a slow painful death our future. And yes I am one of those people this wold isn't a place I want to live in. rape,murder,abuse It get to me to know that there are thousands of them out there. it make me sick that I cant stop all of them


---
22 Aug 2016 @ 06:13 by @39.36.247.24 : Malik
Any tragedy during Pakistan continues to worsen mainly because relief equipment and facilitate fall far in need of what is desirable. More facilitate is anxiously needed when the potential for many fatalities starts out to loom.


---
20 Sep 2016 @ 05:15 by @91.109.30.71 : xender for pc
xender for pc
i like your points


---
16 Oct 2016 @ 14:16 by @59.93.9.110 : pgld
hi [link]
good [link]
post [link]
snapchat windows [link]
snapchat for linux [link]
snapchatdownload [link]
snapchat app [link]
mac [link]
ios [link]
android [link]
windows [link]
app [link]
ios [link]
android [link]
windows [link]
ios [link]
mac [link]
android phone [link]
windows phone [link]


---
17 Oct 2016 @ 17:57 by @103.12.162.3 : togel online hongkong
thank you for providing web were very nice and helpful
promo
[link]
daftar
[link]
cara
[link]
hasil
Buku mimpi
[link]


---
1 Nov 2016 @ 19:41 by @42.115.2.44 : agen poker
found in the capitalist powers, England and France in the first instance, with America close behind them
praturan
[link]
jadwal
[link]
promo
[link]
panduan
[link]
main
[link]


---
Other entries in Philosophy
17 Jun 2010 @ 06:07: Stereotypes are circular and non-scientific
29 May 2010 @ 18:00: StereoTypes are debased Concepts
31 Mar 2010 @ 15:08: What's the line between "immersing in beauty" and exaltation?
26 Mar 2010 @ 14:47: Dialectical Analysis of Consciousness and Information
6 Mar 2010 @ 07:49: The word for World is Forest
17 Feb 2010 @ 15:55: Dialectical analysis of the Post-modern Epoch
10 Feb 2010 @ 18:50: Mindmap for Ifa for the 21st Century
19 Dec 2008 @ 09:42: Cosmic Egg, Cosmic Onion
4 Dec 2008 @ 03:58: Profound Metaphysical Questions to Ask Yourself
30 Nov 2008 @ 10:59: The Hard Problem of Conscious Experience




---