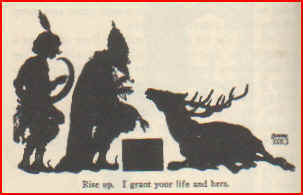 20 Jul 2004 @ 06:56, by Scotty

When I woke up this morning the birds were singing the wind was blowing and the sun was begining to rise. I realised that the stars couldn't be seen because of the daylight but I knew that they were there - that the galaxy was gracefully spinning along as always – that Man is born – he lives – he grows old and he dies.
And I thought yup – everything is where it should be – everyone is where they should be - life is as it should be !



The patterns of existance are really mysterious – how can I ever hope to even begin to understand them ! Ha ! the every day living of our lives are almost equally mysterious and I often have a hard enough time trying to fathom that let alone find the answer to Life the Univers and all that !
Just in the space of one day our feelings and our outlook on life can change several times going from happy to sad – having hope to despairing ... for some people this can happen in the space of a few minutes and lif is often seen as a continual battle against problems large and small !

I'd been thinking about 'everyone is where they should be' and I'd already touched on this a wee bit in an earlier article in my newslog (As Goddess Wills) but this morning when I woke up – the thought 'everyone is where they should be' ran through my mind and it was followed by the sudden recolection of a story I once heard ....

"While walking one day in Deer Park in Benares, India, the Buddha came across a deer lying on the ground. A hunter's arrow had pierced its side. As the deer slowly died, two Brahmans, or holy men, stood over the body arguing over the exact time life leaves the body. Seeing the Buddha and wishing to resolve their debate, they asked his opinion. Ignoring them, the Buddha immediately approached the deer and drew out the arrow, saving the animal's life."

WOW - did he really change the Karma of that deer ? I've no idea - but I know he was teaching us that above all - we should have compassion!


Ok – I still think that 'everyone is where he should be' but I'm thinking – hey – that isn't a reason not to act !
We're taught to have compassion – seems to me that Buddha equates compassion with action !
I don't want to make the mistake of allowing the idea that 'everything and everyone is where they should be' to mean not doing something about trying to help the world become a better place to live in.