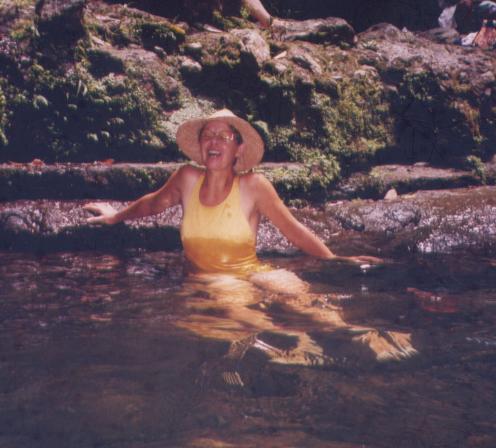 25 Jul 2005 @ 11:53, by Scotty

A few weeks ago I happened to come across a site that is changing my way of thinking ... changing my way of living...
changing my way of Being !

I would just like to share with you some of the things that I've found that have really set me free and helped me to find at last the answers to so many of my questions .




Road Signs ... [link]

Abraham Hicks ... [link]


Inspiration Articles For Wellness by Life Dynamix [link]


Your Influence in this Vibrational Universe [link]




(p.s. - the water was Freeezing !!!)

.



Some of you maybe can't help wondering just what on earth the photo has to do with this posting !!

Well- for me - it's representative of that delicious moment of really truly Living in the NOW !

As some of you are aware I'm terrified of water !! This photo shows me somewhere between apprehension and sheer delight !
I'm So aware of the 'contrast' of it all - of the heat all around me and the glacial cold of this natural spring water pool to mention only two !
Within a few seconds I'm going to let go of my grip on the rocks and just launch myself into the water .... discover new sensations new strengths .. new me !

My moment of Truth !
Present in the Now of it all !
Freedom!