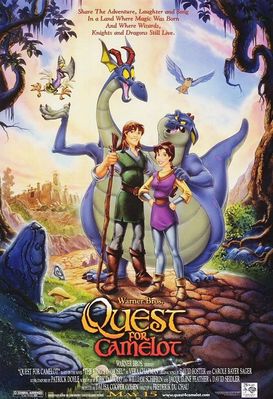 31 May 2010 @ 09:12, by Unknown

2010/05/31/am/Mon/CA/MDT/3:05

Yo World...

Well what it boils down to is that
THE NORM IS NO LONGER SUSTAINABLE
so in order to mitigate such the following may be of value and meaning:

- a 10% carbon tax
- $3.00 per liter gas and a 25% royalty to Gov
- 10% of the seats in the House of Commons for the environment
- a global cap on population at 7 billion people + or - 250 million
- a global cap on automobiles at 800 million + or - 25 million
- posting of green bonds of $1 billion for potentiality environ
damage projects,
- climate instability insurance policies,
- ban of autos for those under age of 35,
- Subsidies and tax breaks to renewable energies and pubic
transportation
- Tax breaks to green companies
- LEED and ISO 9000 & 14000 Standards
- Fines and imprisonment and restorative justice consequences for
ecocrimes and torts
- Green Certification of Products and Services
- Bicycles and walking
- Green Buildings and houses
- Eco-villages and Eco-cites
- Urban Gardens
- Solar Greenhouses
- Freeze Corporate Taxes
- Have more Earth Hour Days
- Passage of Bill C- 311 on Climate Change, Canada
- Passage of Bill C- 469 on Environmental Rights, Canada
- Regular maintenance and testing of BOP on oil wells and sites
- Implementation of Green Jobs initiative
- Home and Business Eco retrofits
- Eco-education, upgrading and training
- Implementation of water reclamation and conservation measures
- Implementation of Environmental and Endangered species
measures
- DNA bar coding of 100 million + species
- Bank capitalization with the sale of "Global Peace Bonds"
- Greater usage of Trains and Buses, less use of Air Planes
- Green Infrastructure Retrofits and upgrades and maintenance
or something to that effect...
ed jonas





Category: Environment, Ecology

---
8 comments

31 May 2010 @ 10:33 by @70.65.31.24 : Foundations
As an "Earth born" species, we are more or less obligated and bound to constructively evolve within the constraints and limitations presented to us by the planet. That is not to say we can't go somewhat beyond such perhaps but must to so in consideration, respect and responsibility to our humble and solid beginnings and foundation. As any physical or societal structure what have you, is limited to much degree and more or less by the foundations which are and serve as its underpinnings.


---
6 Mar 2015 @ 16:42 by @182.186.134.144 : I am happy when reading your blog with u
I am happy when reading your blog with updated information! thanks alot and hope that you will post more site that are related to this site.


---
11 Mar 2015 @ 09:45 by @182.186.139.195 : Having read this I believed it was rathe
Having read this I believed it was rather informative. I appreciate you finding the time and effort to put this informative article together. I once again find myself spending a lot of time both reading and posting comments. But so what, it was still worth it!


---
31 Mar 2015 @ 10:45 by @39.36.10.46 : This site has a great deal of useful and
This site has a great deal of useful and precious advice and I can't think about anyone writing an even better article.


---
2 Jan 2016 @ 09:48 by @105.158.102.110 : telecherger jeux
Meilleurs Jeux de Moto Gratuits et Nouveautés 2015 : Envie de jouer aux meilleurs jeux de moto gratuits ? Bienvenue sur notre page moto.


---
29 Apr 2016 @ 04:54 by @103.12.162.4 : brilliant! I would like to share this ar
Togel Online Singapore
Togel Online Hongkong
Bandar Togel Singapore
Bandar Togel
Togel Online Terpercaya
Bandar Togel Online Terpercaya
Togel Online
Agen Togel Online Terpercaya
Agen Togel Online


---
31 Aug 2016 @ 09:04 by @103.238.68.81 : fb login
Thanks for sharing. I hope it will be helpful for too many people that are searching for this topic.


---
13 Dec 2016 @ 08:30 by @103.196.223.9 : Nice Post.
Really Nice Post..

www.vashikaranmantra.co.in

www.mantravashikaran.com

www.vinyasayogapeeth.com

www.vashikaranmantra.co.in

www.mantravashikaran.com


---
Other entries in Environment, Ecology
12 Jul 2010 @ 09:06: Human Energy Cap and Freeze 2010
27 Jun 2010 @ 09:37: Flood in Draguignan
29 May 2010 @ 10:27: The Transition Movie
28 May 2010 @ 01:03: Survival of the Enlightened
16 Apr 2010 @ 21:01: The Cloud - or Last call / Final Calling wake-up call ?
12 Mar 2010 @ 13:04: One photo and the memory it contained. . .
7 Mar 2010 @ 18:16: Sunday . . . at my computer
12 Nov 2008 @ 22:37: HAPPY SIXTH DAY - MAYAN CALENDAR CHANGE!
20 Apr 2008 @ 17:08: The Redemption Of Spring
18 Apr 2008 @ 10:02: Jeff Goodell Shines The Light On Big Coal




---