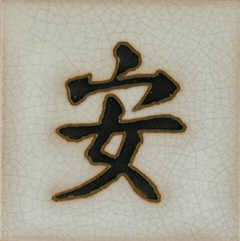 9 May 2004 @ 07:09, by Tsebastian Digges

Very Subtle Beings
are rarely appreciated.
The aesthetic appreciation faculty is numbed
by the frantic search for meaning
that runs rampantly through the wandering minds
of the non self reflective.
I don't know what the hell to do about it.
Should I?
I am stirred, not shaken
to wonder, and ponder about it.
It's hardly avoidable... in every interaction,
it becomes apparent.
So what's a bhodi to do?
I shoot love / truth bullets
into the heart / minds of the distracted
that bump into me.
Sometimes they look startled like deer in headlights.
They soon forget for the most part.
Resonance... substantiates our Reality Song
And when it does... sweetness can be shared...
Even that is not enough to draw them away from their becoming... what?
...For the most part
I could be sad, but not today.
What for?






Category: Personal Development

---
2 comments

17 May 2004 @ 02:44 by celestial @131.191.56.165 : "Shot thru Thee Heart
And you're to blame, you give LovE a good name, good Name..."


---
4 Sep 2007 @ 11:43 by : Wow...
You've been here for so long and I haven't noticed! I guess it is high time for me to get down to the real Dharma work and see what else I've been missing... under the rocks. Am just now getting interested in "Elder Abuse" in the fine, upright, Nation. Land of the Free, Home of the Brave?

With Bushtronix going live in Baghdad, surprise visit, and the Patraeus report comeing out, nevermind that he didn't right it, I guess it is high time for me to realise just who I am and stop playing around!

Thanks, though a belated one, for your little gems. They are appreciated by at least one other...


---
Other entries in Personal Development
9 Dec 2015 @ 10:52: MOZART YOUR DAY
12 Sep 2010 @ 03:36: Alignment or Realignment?
1 Apr 2010 @ 09:27: Mindfulness
23 Feb 2010 @ 01:44: just in.. what makes us happy?
17 Feb 2010 @ 08:15: Osho on fear
13 May 2008 @ 09:52: Apocalypse Anonymous
6 May 2008 @ 13:57: Why can't we stick to our goals?
7 Apr 2008 @ 19:29: (Enthusiasm) A Good Problem to Have
9 Oct 2007 @ 15:32: The Dream of the Trail
18 Sep 2007 @ 22:54: Rethinking blogs




---