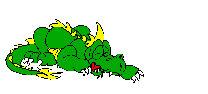 3 May 2004 @ 21:54, by Marissa A Spencer

One of my earliest poems... written for some friends of mine on the tartans.com board.

Brave Knights of Lore

Are these brave knights of ancient lore,
Going where none have gone before?
To slay the dragon of awsome might,
Showing their courage in deadly fight?

Will their armor be roughly rent?
Will their spears be oddly bent?
I say "Yea",they'll fight that dragon wild!
They'll tame him 'til he's meek and mild.

Take him home to show the masses,
And prove to all they're tough mean asses.
We'll all await their grand arrival,
And thank the stars for their survival!

Are these men of common stock?
Nay! They're hewn from solid rock!
Will they rush fair lassies to aid?
Yea,especially if their dinner's made.

In my book there are none finer,
You won't find a sissy ,wimp ,or whiner!
So when amongst the green hills you wander,
And a distant roar floats out from yonder.

Remember the knights we love so dear.
They'll catch that dragon ,have no fear!
So raise your glasses to yon bonny laddies!
And rely on them to catch all the baddies.


(c) 1998 Marissa A Spencer






Category: Personal Development

---
6 comments

4 May 2004 @ 05:54 by spiritseek : so cute...
your a very versatile poetess. I too have a dragon poem.


---
4 May 2004 @ 06:00 by jstarrs : Chivalry...
...rules!


---
4 May 2004 @ 06:43 by spiritseek : THE LAST DRAGON
THE LAST DRAGON

Sounds of their approaching you could hear
thunderous voices echoing with all their might.
The skies were filled with winged creatures
their roar sending chills throughout the night.

The midday sun gleaming off their scales
their majestic bodies glimmer in the light.
She was proud to be a dragon long ago
when the world was full of their flight.

She sits behind a secret garden wall,
its jagged edge hides with its height.
She moves closer brushing the green hedge,
her face scared from years of fight.

We never will see those wonderful creatures
we can only imagine what ended their blight.
Laying among the garden flowers her time ends
the last dragon disappears out of sight.


---
4 May 2004 @ 08:27 by : Dragons...
cool poem, aren't dragons awesome.. I want one.... and thanks jstarrs... indeed...not enough of that.

I have always been fascinated by the knights and dragons and magic stories of old.


---
5 May 2004 @ 02:14 by shawa : It´s not the dragons...
...who are a danger to fair lassies, lol!


---
6 May 2004 @ 06:49 by celestial @131.191.34.60 : A rhyming prayer
Oh Lord, this I pray and this I plead
My soul to save is what I "knead"
Please bless my seed
And bless her womb
Only you can spare us from
The tomb
Ov extinction.


---
Other entries in Personal Development
9 Dec 2015 @ 10:52: MOZART YOUR DAY
12 Sep 2010 @ 03:36: Alignment or Realignment?
1 Apr 2010 @ 09:27: Mindfulness
23 Feb 2010 @ 01:44: just in.. what makes us happy?
17 Feb 2010 @ 08:15: Osho on fear
13 May 2008 @ 09:52: Apocalypse Anonymous
6 May 2008 @ 13:57: Why can't we stick to our goals?
7 Apr 2008 @ 19:29: (Enthusiasm) A Good Problem to Have
9 Oct 2007 @ 15:32: The Dream of the Trail
18 Sep 2007 @ 22:54: Rethinking blogs




---