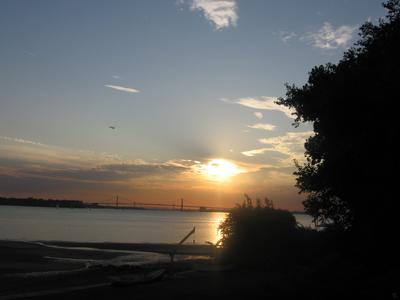 6 Nov 2005 @ 16:15, by Judih Haggai

The word 'leave' is a loaded emotion. Loved ones leave. Friends who need to move on leave. Those who give up on a mutual path, leave.
Children leave.
Grandparents leave.

Leave, if you leave......

How threatened am I if another leaves?
How insecure am I if my social circle gasps a gap?

We are all related. We are all entangled as Ming brought up in a blog a while ago [link]
We are in this together.

Cecil Lee,[link] a painter and phar lepht zennist said:

"No man is an island nor should he attempt to live like one. We must connect. We must complete our journey."

We who are now together in this time and space intersect for this moment. Yet, sure as the eye blinks and the sound of a song fades away, we all must continue on our paths.

Our paths may grow distant, but our connection will never die away. Even as we each follow our individual destinies, as we travel the road that makes up our journey, we will always be joined at the heart.