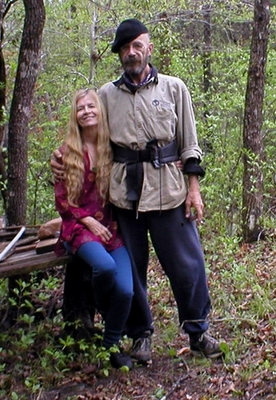 30 May 2006 @ 15:47, by hgoodgame

First Contact: I meet up with my first NCN'er in real life -

I was going to write about the difficulties of traveling with MCS, but decided not to bore you with a sob story that's (thankfully) over with! So I'm going to jump ahead to a very happy part of my trip.

Originally this journey was for my inner child, it's all her fault, she's the one who wanted to 'see everything'. And I thought the grown-up in me could handle giving her a grand tour. By taking the 'wrong' road in Tupelo,for instance, I ended up in a little town called West Point, Mississippi, and in order to correct my mistake, I had to cross the Tombigbee River. It brought back a song from elementary school, much to her delight! One never knows about those wrong turns, they could be just what we were looking for.


My next stop was to visit my aunt, who had recently moved from Florida to South Carolina. This brought an interesting prospect into the picture because I know someone from NCN who also lives in South Carolina, and as it turned out, not very far from where my aunt had moved. So, I had my first real-live meeting with a fellow NCN'r, Vaxen Var, and believe me, he is real as real-life can be!

I've admired many of Vaxen's viewpoints as I've seen them expressed over the years and having had time to get to know him thru our chats, this was an optimum chance for me to actually meet him.

I originally planned to stay a day or two at the most, but as circumstances turned out, and being willing to go with the flow of events, it was closer to 4 days. We shared delightful conversations while surrounded by the majesty of nature, while hiking up and down creeks and hillsides, while watching lightning shows put on by the local fire-spirits, or listening to a frog serenade. And then there's the amazing Snowpaw, Vaxen's wonder-dog (never mind that he likes to roll in cow dung and then show off to the other doggies, lol)! Magic is still alive in the world. ;)

This was by far the most relaxing and enjoyable part of my long adventure. My meeting with the Great Mystery..(you know I'm just kidding). Having spent real time with him made the bond that much stronger for me; here is an authentic human being, one I naturally attune with. How nice! What a refreshing surprise! The peaceful natural surrounding that are his daily haunts, his ability to awaken thought with his many ideas.. ;) Next time I'll cut out all the rest and head right for the good part.