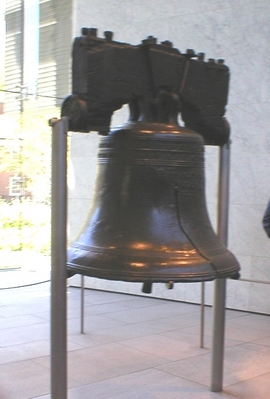 4 May 2006 @ 12:54, by hgoodgame

I found this today on my box of green tea. 'The world needs dreamers and the world needs doers, but most of all the world needs dreamers that do!' - Sarah Ban Breathnath

Well, it spoke to me since I've just returned from a month on the road, covering in all 26 states and seeing a lot of what is going on 'out there'. It was a pretty full round trip, took the southern route to the east coast and came back thru the north. Exhausting but enlightening. The northeast is a mess of traffic congestion, Maryland, Delaware, Washington DC, Philadelphia; all nightmares to drive thru when you're not familiar with the territory.

The people I encountered on the way were mostly simple and kind, all trying their best to make it in a world seemingly crashing down around them. Gas prices of course.. well, we won't even get into that, it was the most expensive part of my trip since I slept most nights in the back of my truck in rest areas, lol!

One place I visited was my brother in Philadelphia, where this country began with it's stand on freedoms. Freedom of speech for sure, freedom of the press, freedom from religious persecution, etc. Now one has to go thru a scanner much like at the airports just to see, for instance, the Liberty Bell. So much fear and yet I never encountered a single incident where I felt threatened even though I was a 'woman alone'. Most everyone I knew was worried about me doing this adventure by myself, especially sleeping in rest areas! No problem, they are well lit, and there are so many truckers that stay the nights there, I felt quite safe. The truckers were probably the most considerate drivers on the long stretches and I often felt them sort of surrounding me with the safety of their big rigs.

I just got back yesterday, exactly one month to the day from when I left. I feel like I can do just about anything now! Drove over 8000 miles, had a couple of near mishaps but came back unscratched (except for a strange vampire bite on my thigh, ;) but it's healing very nicely too.)

My initial interpretation is that we are all dreamers, like the people in the Matrix, deep in our dreams of happiness or sorrow as we have each created the dream for ourselves. I'm happy! If it all comes crashing down, and in many ways I am hoping it will and soon, because from the rubble we will raise something much stronger, enduring, and more loving (see, I'm in my dream too but I really like mine and hope it will be contagious!).

Found this saying in the building where they house the Liberty Bell - ' The people themselves must be the ultimate makers of their own constitution.' Theodore Roosevelt, 1912

Now I can't seem to sleep past about 4:30am because that's when I usually started out most mornings.

I've lots of stories to tell and they will slip out slowly as I re-adjust to being landed again.

As Dorothy says, 'There's no place like home!'






Category: Space Exploration

---
4 comments

4 May 2006 @ 16:09 by : It's Wonderful
to find you anywhere, Heidi...including here in the Subjects section!


---
6 May 2006 @ 10:01 by : Here's A New One!
Heidi's emailed me to ask how the heck a member can comment on this thing. If you've arrived here from the Splash Page, it's configured so you can't. That's how Ming has it set, not Heidi. You're reading an article in the Subjects section of NCN, not the Logs. Individual Logs are configured by their "owners," and one setting is for comments from Members Only. I guess that's how the Subjects section is set up.

Subjects is one of the clicks down at the bottom of each screen after you join and are logged in. All the subjects of NCN also are a given, and your first page is a giant list of them. Click any subject and you get a list of various Log entries authors have written and declared the article is about this subject. (Unfortunately, the editor of the Logs articles---who is me...or Ming---has to identify a "subject" in order to get the blurb about it onto the Front Page...IF the author didn't bother to. I am often hurried and/or whimsical when I do it, so you may not agree with what I choose. You probably can change it though at your Update section.) But WAIT: there's more! You can write a Subjects article separately without a Log. That's what Heidi's done here.

In order to comment, you need to log in, go to Subjects, click Space Exploration, and then the title of Heidi's article, which is "Heidi's Travels" and currently is at the top of the list. Good grief, I think I probably chose the Space Exploration subject for it. Well, I told you whimsy sometimes rules my judgment.


---
6 May 2006 @ 12:10 by hgoodgame : Thanks Jazzy!
For the explanation, now I can comment back, lol! Actually, I picked the subject Space Exploration because it seemed most appropriate to how I felt about my journey. ;)


---
6 May 2006 @ 15:37 by : Outer Space
You chose it then? I thought it was a subject for this article nutty enough that I did it. Ain't it great to find someone who is similarly off the wall?
____________________________________________________________

Delightful for sure, wonder what being 'on the wall' would feel like? Hanging in a museum maybe? Not ready for that yet!


---
Other entries in Space Exploration
31 Oct 2015 @ 03:51: SPACE COSMOLOGY VEDAS KNOWLEDGE BASE.HOW TO INTRODUCE SUBJECTS VIDYARDHI NANDURI
25 Jun 2007 @ 22:05: SOMETHING'S COOKING!
26 May 2007 @ 02:26: Mars cave
28 May 2006 @ 18:01: COSMOLOGY INTERLINKS VEDAS
13 Sep 2005 @ 00:30: Least Understood Planet
6 Nov 2004 @ 17:57: Titan's surface.
19 Oct 2004 @ 13:33: Solar Activity
13 May 2004 @ 22:25: Dying star pic.
21 May 2003 @ 22:27: Eclipsed Moon Montage
20 Feb 2003 @ 08:36: Updated: Does the sun live?




---