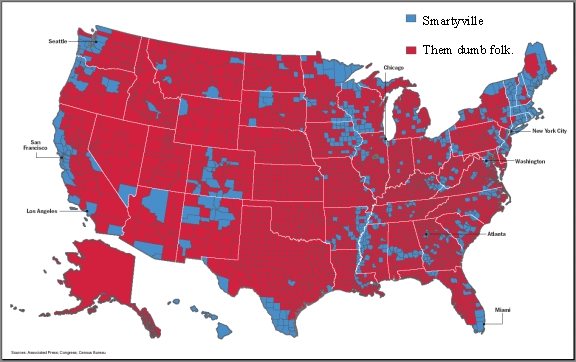 1 Jun 2005 @ 20:20, by Jose Overalles

The New York Times has done it again.

New York Times Outs CIA's Covert Air Fleet

"Pretty unbelievable. The newspaper that got itself into such a tizzy about the supposed "outing" of stateside mom Valerie Plame now reveals all on the CIA's successor to Air America, the air fleet that ferries the CIA into hot zones and moves terrorists to interrogations sites.

It's one thing to speak of the dimensions of the project and the uses of the planes, but what, precisely, is served by revealing the names of all the shell companies used to keep the planes "clean" from CIA association, or even the man's name who incorporated the companies, or the precise models of planes in the fleet?

Is the New York Times actively attempting to undermine the CIA and serve as a free intelligence agency for hostile foreign governments?"
Are they not Americans at the Times? In his essay The Riots of the Faithful
Orson Scott Card states it quite well, when he talks of the recent Newsweek fiasco.
"I mean, what kind of idiot breaks a hole in the hull of his boat during a storm, just because he doesn't like the guy at the tiller and thinks the storm could have been avoided?"

"It's Smartland. The nation of the newsmedia people. That's where they live. Not in America. These newspeople generally don't even know anybody, apart from "sources," who serves America in the military. Smartland consists of a very different crowd.

I know that crowd. I've heard them jeer at all the values that most Americans still care about, laughing at religious people, at the middle class, at suburbanites, at the poor ignorant saps who don't think correct thoughts all the time. You know -- the citizens of Heartland. Those poor sentimental fools who stood in line to see The Passion and who like Adam Sandler movies and who get tears in their eyes when they see the American flag and whose hearts break a little when it burns."
Mr. Card's essay was posted at the Ornery American
You can follow the link there and find out what an ornery american is, if you have the "courage".
-JM(blogging from the heart of smartyville).