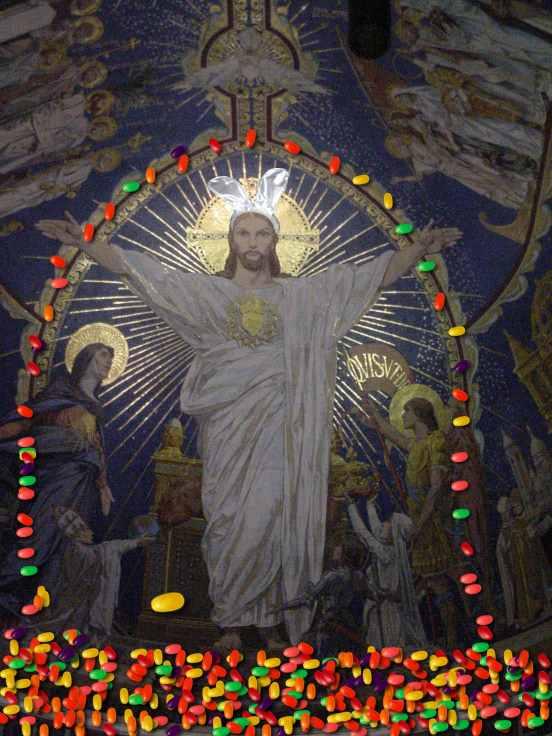 16 Apr 2006 @ 12:38, by Jose Overalles

This is the day every year when we celebrate the Easter Bunny.

Long ago there was a bunny that just wanted to give candy to the world.

But he was persecuted by the evil ruling elite.
They crucified him, and thought they had won. But I am here to tell you the good news. He is risen! Jelly beans for everyone!
Happy Secular Easter!