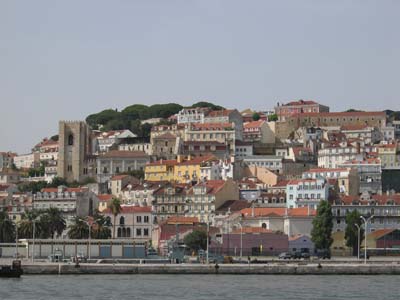 13 Aug 2005 @ 13:56, by Silvia M.S

Last week I started my vacation travelling to Portugal, a country where I've never been before. I took my mother with me, as she hadn't travelled anywhere since she came to visit me in California in 2003. What a wonderful trip! In their character, Portugueses are pretty similar to Spaniards: open, sociable, they like to be in a group, to eat outside in the street, to embrace and kiss the people when they are introduced... I felt myself like at home! But of course Portugal has its own identity, as I comment later in this article. At the end I include a link to the pics I took during this trip.



First stop: Oporto

We left Oviedo at 7am. Initially we went south, so we had to cross the mountains that separate Asturias from León, looking at the incredible change in the landscape. After you cross El Negrón (the big black), a 4.5 km tunnel which separates both regions, you go from a very green meadow, full of rivers and mountains into a yellow and monotone plain land. Then we started to travel west and finally we arrived to Oporto, one of the main cities of Portugal that lies on the Atlantic coast. There we had the first anecdote in our journey. While we were in our room suddenly the door opened, only a bit because we had the bolt closed. I went to have a look and there was couple of Spaniards trying to get into the room that they had been assigned, our room! After the mistake was solved we were able to continue our day in Oporto with no more problems. The city was full of tourists and I was astonished looking at the huge number of pastry shops that there were in the city centre. Almost one per person! (well, ok, I've exaggerated a bit hehe...). It doesn't matter in which direction you look, there were always two or three pastry shops and people eating outside. By the way, the chocolate pastries were delicious!

We also realized that in Portugal little appetisers (tapas) are served to your table before the lunch in any restaurant. If you think that they're free because you haven't asked for them, you're wrong. At the end you must pay for them and their prices are not shown in the menu card. In Spain you're also served tapas before lunch in many places, but you don't have to pay for them, they are offered to entertain you while the meal is prepared.

Second stop: Fátima Sanctuary

After a night in Oporto we travelled south by the A1 motorway. We saw two fires at both sides of the road and a big cloud of smoke above (the next day we found out that the motorway had been closed some hours after we passed, because the fire reached the roadway). After two hours of driving we decided to take a break in Fátima. The Sanctuary was full of pilgrims, asking for grace or giving thanks for their accomplished wishes. Some people walked kneel down asking the Virgin of Fátima to cure their illness. There was also a fire to throw away a candle while asking our wishes. The basilica is very nice, and two of the sheperds who saw the Virgin are buried inside. People were coming from all over the world, without caring about the tiredness or the hot temperatures (48ºC!!).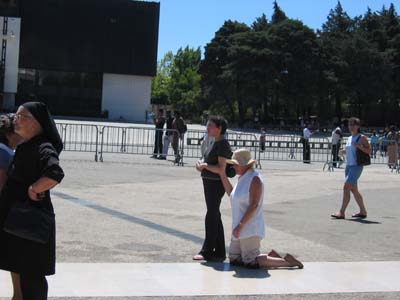 Third stop: Lisboa
Then we finally arrived to Lisboa and we spent 5 days there. The picture at the beginning of this article shows a part of this city from the river, with the cathedral on the left side (constructed in 1147 for 'purification' after the Moors were forced out of Lisbon by the returning Christians). The city was built over 7 cholines, settled on the mouth of Tajo river. What a charming place! The streets paved with cobblestones and hilly, an incredible castle, many belvederes with amazing views above the city, the Tejo river caressing its shore... and the best... the people!, They were so hospitable and kind with tourists! A man even came with us up to the end of a hilly street to show us where the tram stop was. I would like to thank to those who helped us in our journey, those who served us the tasty meals, the woman who cleaned our room and told us 'have a beautiful day' every morning with a sincere smile in her face, those who tried to speak in Spanish to be understood by us... What a wonderful people!
Lisboa has some characteristics that remembered me my years in San Francisco: the amazing hilly streets, the Ponte 25 de Abril (a red bridge similar to the SF Golden Gate) and old trams (eléctricos) similar to the SF cablecars. But of course it also has many distinct elements. There is an old elevator (Elevador de Santa Justa) from where you have stunning views above the city, the San Jorge Castle (royal's family home during from 14th-16th centuries), the torre de Belém (a defensive fortress at the entrance to the river estuary, that has been declared world heritage site) and many other monuments and especial corners. Below there is a pic of the Belém area, with the April 25th Bridge behind.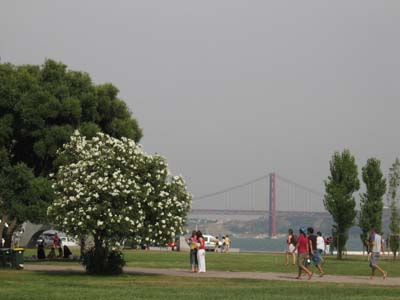 This city has suffered a lot in the past. In 1755 it was reduced to rubble by a great earthquake (experts calculated a 8.6 magnitude or higher) and a subsequent tsunami 40 minutes after the quake. A monumental fire completed the destruction of the city. Then it was rebuilt almost from zero and some areas were redesigned completely, as for example the Barrio Baixo that now is a grid of streets close to the river.
The most typical meal there is based on cod and they have almost 350 different ways to cook it, what a pity that I couldn't try them all!. The cod with cream (bacalhau com natas) was absolutely delish, and a portuguese friend that I made during my trip is going to send me the recipe by email. In general, the gastronomy was very good, fish as well as meat, and of course the deserts. During one of our dinners outside, a german couple sat down next to our table and we started to talk. It was a great opportunity to practice my poor german hehe, they were very funny and we laughed a lot. As in Spain, people like to have dinner outside, so at night the streets were full of people eating and strolling, as it's shown in the pic below.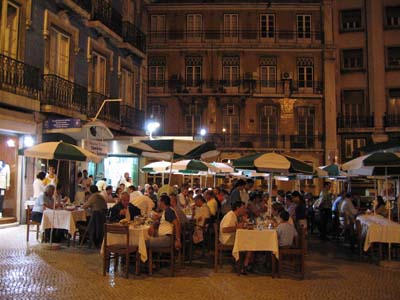 In Portugal there is a unique old music named fado. It's as integral a part of the city's character and culture as its history, religion and language. In our hotel we were recommended a place named Faia to listen good fados and so we went there to have dinner. How beautiful and romantic music, coming directly from the soul! I recorded a short video, where a woman is singing a fado in Spanish, 'María la portuguesa' in honour to the Spaniards who were there that night. You can listen to it here.
Last stop: villages on the coast (Cascais, Estoril, Sintra)
Close to Lisboa there are many little villages, with nice beaches and cliffs. Cascais and Estoril are the most touristic, at about 30 minutes from Lisboa. But the village that I liked the most was Sintra, declared World Heritage Site. It has a romantic atmosphere, with palaces and castles hidden between mountains and forests. While you walk through the narrow streets you feel like if the time had stopped there many years ago, it's for sure an especial place. We visited several palaces with amazing rooms, places that in the past were home of the portuguese aristocracy.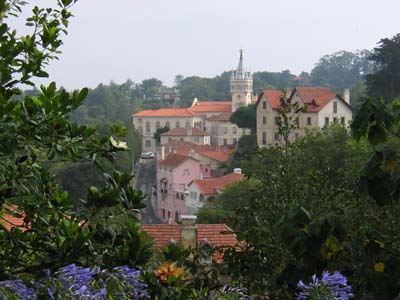 Here you can see more pictures. This was a lovely trip, that I will always remember. The world is full of beautiful places worthy to visit, from west to east and from north to south, and they make every trip unique. Mother Earth, our home, is an awesome place to live and to explore deeply.