| | |
| --- | --- |
| in honor of mars retrograde... | |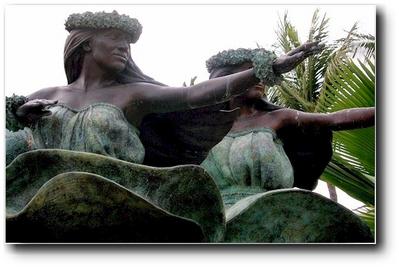 25 Oct 2005 @ 06:05, by Faith Paulele

Someone from my past contacted me
with words i still can't believe...

"I love you!"
"I have always loved you!"

... in my flopping around,
like a tuna on the deck...
i found my own council from an old
"Angels Speak!"
(my angels talking to me)

and i wanted to share.

mars retrograde can bring it back
it's what we 'do with it' that matters...

^i^'s Speak!...
Copyright 6/1998
Submitted by Faith
~~~~~~~~~~~~~~~~~~~~~~~~~~~~~~~~~~~~~~~
~~~~~~~~~~~~~~~~~~~~~~~~~~~~~~~~~~~~~~~
^i^'s Speak....

When you were small you prayed the word "why" at least 100 times a day. Your eyes would get huge and filled with tears, your heart shocked wide open with emptiness and your immature reasoning system would say to you again----

(Because it always appeared as if WE were not answering you. In fact it felt to you, at times, as if God did not exist at all. Or if God existed he didn't care about what happened to you. We ( ^i^'s) felt (to you) at those times like your only friends, impotent to act on your behalf, but standing by, non-the-less.)

----"Feels like love to me." Not in so many words, but the concept is what causes the profound (irrational) love that exists in dysfunctional families of origin. You had to reason this. You would have lost the will to live if you recognized the truth of it all. You would have been successful in your teen suicide attempts.

You are grown up enough to know the truth, now.

Yes agreements are made, you contracted with your soul, your parents, your partners and your children. In fact with everyone you meet. And also with us, before you took this body, or in past lifetimes when we both had different bodies.

What went wrong? Because indeed, it is time, to recognize that it wasn't ordained to have happened. That it NEVER SHOULD have happened!

WHY?

Because... HUMANS HAVE FREE WILL!

Choices ...every moment ...hundreds of choices...... to choose from every day of your life. Are you perfect? Have you made any bad choices in your life? What are you choosing to give to yourself today?

Souls that you contracted with for this lifetime- hit the body, ran through the collective conditioning (in those years) and made some very bad choices --which profoundly affected you. If you had been cared for properly, as agreed, imagine how incredible you would be today.

IF YOUR STRENGTH AND GENIUS HAD BEEN LOVINGLY NOURISHED...

Imagine...

Make the leap, grow yourself up! You know the truth now stand by it! Stop crying about it all. Stop trying to figure out why. Stop believing you some how deserved it, that it was part of the struggle, the suffering or the lesson. Stop believing it made you better, stronger, more compassionate and that is why. It never should have happened. It was an accident. Accidents sometimes happen.

And stop believing everyone on the planet has 'god' in them. It is a lie. Everyone on this planet does not have god in them. Some people, never have god in them, very few, but there are some. And at any moment- in any life- any one person can choose to be the opposite of light-filled. Free will IS a law here.

And yes, it is ok to feel the way you really feel about it all. To have whatever judgments. To be angry and sad. And NO you don't EVER need to forgive that person or happening. They made their choices!

You ARE responsible for YOUR CHOICES. You have learned certain truths. You have free will. It is your choice to continue or to stop forever the dysfunction of your origin.

Know this, had you been loved, as if we ourselves had control of this, you would be today the dream you know you are! We would have seen to it! You would have been kept safe and free from the living nightmares. You would have been encouraged and nourished in your special gifts. You would be successful today beyond your wildest dreams.
You would know true love.

Know this! And have your revenge.... know this and make the leap! Do not choose for yourself what other have chosen for you in the past. IT MAY FEEL LIKE LOVE, BUT ONLY BECAUSE YOU HAVEN'T EXPERIENCED REAL LOVE YET.

Open yourself to your deepest feelings of inner truth. You know the self that is the greatness in you. Be your own parent and raise yourself up. Use all those strong feelings to grow yourself into your own greatness. Stop wasting those feelings on the ones who injured you and seek inner revenge by finding your just place regardless of the injury done.

Ask us to show you what true love feels like so you will recognize it when it comes into your life. You are used to the drama, excitement, terror and abandonment of the old love.

Real love at first will feel very scary...
Because it is not demanding or dominating, you doubt if it really loves you. Because it is peaceful and patient, you doubt it's lack of power over you. (You feel as if something important is missing.) Because it refuses to abuse or abandon you, you call it weak and disrespect it. You end up abandoning it first, so you can say you are strong.

It is you who must change in order to accommodate real love. This is the greatest revenge to have over your past. To become as if the past never happened. To find your own real happiness and hold to it. To become the light bearer you were designed to be and whom you already know you are!

Just skip the doubts and begin........
We are still here, holding your hand, loving you true...
It doesn't matter if you can see or hear us...
You know we are here. Believe it!

You KNOW who YOU ARE............. BELIEVE IT and it will BE TRUE!

^i^' s END






Category: Relationships

---
4 comments

27 Oct 2005 @ 06:22 by ashanti : Free Will
Thanks so much for this. Exactly. Humans have free will. That's what it is all about. Mars is sure having fun, appearing very bright down here in our Southern skies. The message of Free Will cannot be repeated often enough, because there is a discordant energy that wants to control everyone and everything, and it is coming to the fore now. The basic tactics are very identifable. But Free Will is the eternal imperative that will never be allowed to be subsumed.

Thanks for putting this out there, in such a beautiful way.


---
28 Sep 2016 @ 10:10 by Black Magic Specialist @115.252.123.86 : Black Magic Specialist
awesome post


---
24 Nov 2016 @ 06:54 by @111.88.32.59 : Using Social Media Data to Track the Eff
I think exceptionally capable persons just composed this site content.


---
24 Nov 2016 @ 09:41 by Marketing Case Study @111.88.32.59 : Marketing Case Study
We also share some information about our business


---
Other entries in Relationships
1 May 2008 @ 15:34: Remembering Mother's Day
24 Jan 2008 @ 09:58: Getting Drunk For Dr. King
6 Dec 2007 @ 14:13: Need Some Cheer? Here's Dennis!
21 Jun 2007 @ 23:37: Pete
3 Jun 2006 @ 19:59: How to Select Your True Life Mate
29 Apr 2006 @ 17:56: Love is the Key
14 Feb 2006 @ 09:08: Our Valentine
23 Dec 2005 @ 14:15: 50 years of love!
8 Nov 2005 @ 06:07: Max and Alana's Heart Story Website!! and Relationship Report
10 Mar 2005 @ 17:04: Stress and Drivers




---