| | |
| --- | --- |
| A Time Less Travelled – A Time Of Acceptance | |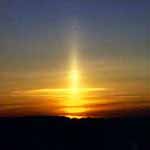 14 Feb 2004 @ 20:23, by Salama Shaquana

I am feeling whimsical today, thinking of the meaning of my life. Why I am here, wishing I could go home. Please indulge me as I share my feelings, as this is food for my soul. This is the substance that gives me the strength to face another day, another challenge.

Tomorrow someone I work with will be told she no longer has a job with the company that she has worked for over 27-years. I feel sorry for her and I feel angry with her because she should (could) have taken control of her life, listened and done something about addressing the issues that had been raised with her. Many people went 'out on a limb' for her – but she refused to change, refused to listen and now she will pay the price. Even though I am angry with her my heart feels for what she will go through tomorrow. She has no partner, no support net; she will be largely on her own. I know her; she will continue to drive people away. I also feel to some degree that I have failed which is what prompted me to write the following.

For Pip,


A Time Less Travelled – A Time Of Acceptance


I wonder at times what my purpose in this life is,
Is it to experience the joy of earthly life?
Is it is make restitution for life's past deeds?
Is it to merely drink in the wonder of this beautiful earth?

I feel the warmth of sun on my skin.
I feel the bite of cold in my heart.
I feel the joy of sunrises and sunsets.
I listen with awe at the melodic sounds of natures' custodians.

Despite this I question why my blueprint is not clear to me,
I am fearful what lies ahead.
I wrestle with my inner turmoil afraid to ask for signs.
Then the voice of reason appears and quells my fear.
There is recognition that this struggle is within me.

The voice is clear and full of joy,
Enjoy this time for it is short on this paradise called earth.
Accept that you are told what you need to know.
Have faith that our trust and love will give you strength.
Believe in the energy and golden threads of universal connection.

You are child of spirit our dear one.
Accept that we always have you in our hearts.
The lessons that are placed before are sometimes harsh,
But the gifts that you receive in return are beyond value.
Nestle in the warmth that surrounds you.
For this is your time of acceptance.








Category: Neighborhood

---
6 comments

15 Feb 2004 @ 00:46 by shawa : Personal stories...
...are the most beautiful gifts. Thanks! :-)


---
15 Feb 2004 @ 07:00 by martha : It is hard
when you know someone and they don't listen to helpful advise. Some people don't want to change because they are scared and don't know what might happen or that they might lose their identily.

lovely verse nemue. thanks.


---
16 Feb 2004 @ 17:25 by : Embracing a sister on the path
as the self. Salama, I thank you for sharing your heart here. There is always a perfection in the witnessing. I trust that it has presented you with gold to reweave how you see and experience your life, and that the same perfection is at work even for Pip.

Perhaps visualizing the best possible outcome for Pip, and seeing her expressing her best self is the highest gift you can give her, yourself and the world at this time! We are powerful beings!


---
16 Feb 2004 @ 22:04 by : Thank You
You are all wise and beautiful souls and I thank you for your comments - we are indeed powerful beings


---
19 Feb 2004 @ 17:35 by : Change May Open the Door to Opportunity
Granted, I know little of your friend's situation but, having just left a company for which I have worked for the past 28 years, I can say that some times it is not obvious to those around us how our lives may be enriched by such a radical change.


---
19 Feb 2004 @ 18:00 by hgoodgame : A zen master may say -
who knows if it's good, who knows if it's bad.. As spectragon pointed out, we can never really know what is for the greatest of of someone else. And we've all heard that when one door closes another opens.
Thank you so much for sharing your very real and caring story of what is going on in your personal life. That is the grandest sharing of all.


---
Other entries in Neighborhood
27 Mar 2008 @ 05:18: A Return to the Land of My Birth
6 Nov 2007 @ 10:41: A Modern Parable
8 Jun 2004 @ 07:43: Marcel
7 Jun 2004 @ 13:54: The Marauder's Map
2 Jun 2004 @ 05:51: The Real face of love .....
20 Mar 2004 @ 03:41: The Big, Bad, Terrifying Medical Machine
16 Apr 2003 @ 21:11: Finding Our Way Home
19 Nov 2002 @ 10:11: A Visit by the Jester
3 Nov 2002 @ 18:54: Laughter of Kids and a Tapestry of Hope
2 Nov 2002 @ 16:02: A Beautiful November Day




---