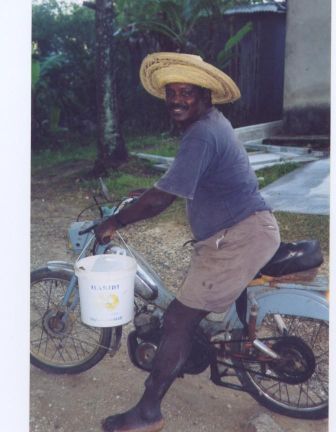 8 Jun 2004 @ 07:43, by Scotty

Marcel is one of the first people I met when we came to live in Guadeloupe !
A retired fisherman he taught me how to make snares to catch his fish in - he also taught me how to fish - we'd spend hours and hours sailing out just before the coral reefs tending to his snares - then later - off to the harbour to sell the days catch!
With Marcel I ended up eating so much Langouste that I don't think I'd ever want to see one ever again ! LOL!
He taught me how to do Creole cooking !

He taught me a whole lot of things - the history of Guadeloupe from when he was but a mere boy - the stories of storms and cyclones - stories about signs of nature (like when certain birds fly overhead that means there's going to be lots of fish !!)

He showed me how he trained his bulls - beautiful impressive beasts that they are - he has fifteen of them half of which he's trained to draw carts !

A happy colourful character - he usually wears a different hat every day of the week !
On sunday he gets all dressed up - even wears a tie - and off he goes to church - a few hours later one can see him walking along the road on his way home - big smile on his face ... his shoes dangling from his hand !! heh heh heh

He is one of the kindest warmest unassuming people that anyone would ever care to meet - generous to a fault - always smiling - always ready to lend a helping hand !!
If there were only one or two more Marcel's in the world - it would be a much richer happier place to be !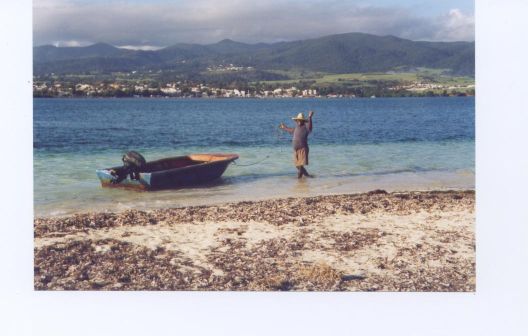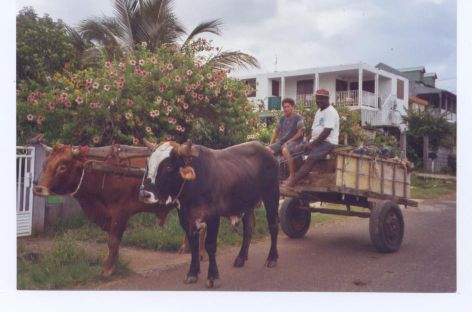 Category: Neighborhood

---
Other entries in Neighborhood
27 Mar 2008 @ 05:18: A Return to the Land of My Birth
6 Nov 2007 @ 10:41: A Modern Parable
7 Jun 2004 @ 13:54: The Marauder's Map
2 Jun 2004 @ 05:51: The Real face of love .....
20 Mar 2004 @ 03:41: The Big, Bad, Terrifying Medical Machine
14 Feb 2004 @ 20:23: A Time Less Travelled – A Time Of Acceptance
16 Apr 2003 @ 21:11: Finding Our Way Home
19 Nov 2002 @ 10:11: A Visit by the Jester
3 Nov 2002 @ 18:54: Laughter of Kids and a Tapestry of Hope
2 Nov 2002 @ 16:02: A Beautiful November Day




---