| | |
| --- | --- |
| A Good Painter and Two Composers | |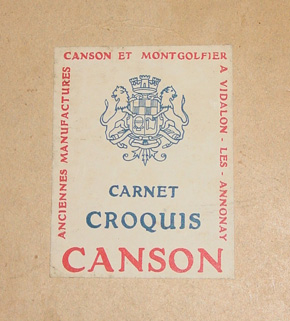 6 Jun 2004 @ 13:09, by Paul Quintanilla

Those of you who are familiar with this site may know that my father was an artist. As a result of this, I have always had plenty of paintings and drawings to decorate my home with. My walls here are covered with my father's art. (To see his work go to this [link] )

Another result of having so many paintings and drawings

is that I never collected the work of other artists, though every three or four years I tend to come upon an artist I really like. And though I might admire that artist's work through a shop window I don't buy, since my walls are already full and occupied.

It doesn't take much money to build a nice collection of art works. Not only are there relatively inexpensive paintings and drawings by unknown artists but excellent prints of the work of famous artists are also cheaply available. Many of which are not that different from the originals.

In Amsterdam I once visited Rembrandt's house and bought one of his engravings in the souvenir shop. And its quality was excellent. Before buying I compared it to one of the 17th century originals hanging on the wall and could see no difference. This engraving, which was signed by the printer, cost me the equivalent of fifteen bucks. It cost me more to have it matted and framed here at home than to buy it. Anyone with an eye, I think, and some determination, patience, and a little bit of money, should be able to build up over time a nice collection of art.

BINNEY MATHEWS

Somewhat recently I came across a fine painter, and would like to introduce her work to you. She's a little pricey, as a portrait artist, but at least we can look at her work on the web. What do you think?

Binny Mathews' Website.

I think Binny Mathews' work is in excellent taste, which, if you accept the idea of art as supreme good taste, she seems to demonstrate in her work. The coloring is extremely pleasant, the spaces intelligent, everything is balanced and proportionate, and she adds that extra little twist, a spin which brings her work to life. That mysterious spice only good artists have. Don't you think it's enjoyable to look at her work, and to think about it.

TWO COMPOSERS

Recently I discovered a couple of composers, too. Perhaps you are already familiar with them but if not, here's some information.

EINOJUHANI RAUTAVAARA

I had thought that that incredibly creative musical progression which began sometime in the fifteenth or sixteenth century and only recently came to an end with the deaths of Shostakovich and Aaron Copland had left us with no remaining great composers. That that strain had, for various reasons, petered out and come to an end. But Einojuhani Rautavaara, born in 1928, is a composer of genius. And possessing genius his work displays the forceful originality of a musician who has gone his own route. His music sounds like nothing heard before, and, what's more, it is beautiful. Extremely beautiful, and, contrary to some of the tenets of Modernism, a delight to follow and listen to. If you should be interested in obtaining a CD of his work Naxos has issued some good performances. You might want to start with his seventh symphony, The Angel of Light, which he composed in 1995. For a brief hint of what his work sounds like you can always go to the Tower site, which sometimes allows you to listen to the first minute of each cut on a CD.

JENNIFER HIGDON

I came across Jennifer Higdon even more recently, just a few days ago, listening to WGBH FM in Boston. And her music is worth considering. She reminded me a little of Bartok, taking many imaginative leaps and chances. I wasn't, I must admit, entirely convinced. But, then, that could have merely been me. For Jennifer Higden is, after all, an artist. That may not sound like too much in the way of praise, but considering how rare genuine artists are it is, I think, extremely high praise. Did I like her music? I'm not sure. But like all real artists she has struck out on her own, with her own musical personality and voice. She's also convincing and she's quite serious. And if you should ever hear her work I think you will become acquainted with some interesting sounds you never heard before.

She has her own website. (How modern that is! Imagine Beethoven with a website. And what would it have looked like?)

Jennifer Higden Website.

FINALLY

What will be considered the great music of the twentieth century in two hundred years? That is, if anyone is around at that time. (But that's another issue.) Will it be Shostakovich, who caught all the horrors of the twentieth century in his music? Will it be the great innovators, Stravinsky et al? Or will it be jazz? Will jazz be seen as the crowning achievement in music in the twentieth century? Will it be marveled at as something truly unique, full of life, a life which can even be felt then, though the zeitgeist will long be gone? When the mood of a Harlem or Village nightclub has long disappeared. I wonder. In order to see we have to step out of ourselves, listen as if our times had never touched us. And what do we hear? Ah, that "crazy American music," as Elliot Paul once nicely put it, merrily strumming along. Will Louis Armstrong, Duke Ellington, or Charley Parker be considered among the towering geniuses of the twentieth century? It's hard to think, isn't it, that jazz will ever disappear. That even two hundred years from now that people will think it's unimportant. That a day will come when only a very few people listen to it.






Category: Visual Arts, Graphics

---
5 comments

8 Jun 2004 @ 02:15 by : Jazz Is A Secret Language
Many of us are very jealous about and possessive of this music. Even the musicians who play it in order to support themselves and family have conflicts about when and where and who for. Miles Davis is famous for playing with his back to the audience...and refusing to talk to fans. (Once I tested that rumor, approaching him at the bar at breaktime to ask him who was in his band. He wouldn't even announce his sidemen or songs. He glared at me from his shotglass and growled, "Ask the doorman.") If a jazz player somehow manages popularity (Wynton Marsalis, Diana Krall) they're instantly suspect for selling out...and we simply wait for them to come crawling back to us after the mob is done. The instances where jazz influenced classical music go way back into the 1920s; since then (except for symphony orchestras learning to swing) the influence has been the other way. So I don't expect jazz to be considered the great music of the 20th century...or even want it to be. It's too personal. It's just for me...and various cool dudes and wild chicks who can dig it.


---
11 Jun 2004 @ 12:46 by Quinty @68.9.129.35 : 200 Years from Now?
Well, let's imagine the Bach family, in the early eigtheenth century, a time of great hope and promise for the human race. What did Bach do? He composed, he made music, he played it with his family. He had numerous children, and so much genius that he could even pass it on to two of his sons. KPE Bach and JC Bach, who achieved greater fame and recognition than the old man did. Who helped make the new music of their times. Whom Mozart and Haydn lauded rather than the old man.

So what was JS Bach up to? Writing stuff for his patrons, churning out numerous cantatas for unending Sunday services, stealing themes from other composers, allowing his own to be stolen (For, as Pablo Casals remarked, it was "humility" on their part - for they didn't take their work that seriously or care if other composers stole their ideas.) Bach mined the deepest regions of music, dedicating himself entirely to it. Apparently not giving that much of a damn if it was popular or highly approved of. For, after all, his reputation at that time rested to a great degree on being the world's greatest living organist. And for decades after his death only his didactic scores, of which there were many, were taken seriously. Even by great composers. It wasn't until Mendelsohn came along in the nineteenth century that Bach was truly recognized, the genius, the author of the Mass in B Minor, which wasn't performed by anybody in his life, since the Lutherans didn't go in for Latin masses and the Catholics didn't approve of Bach's structure for the mass. So it remained silent to the world. And only his family, his small circle, perhaps, knew about it. Performed it. Loved it.

Jazz may be somewhat the same. Those whore house pianists were not thinking of the bright lights of fame and success on 14th Street in New York, when they created that most original music, which only lowlifes could openly enjoy, since these lowlifes in the whore houses couldn't complain without being hypocrites. And some of them must have possessed some discernment. As they went in for their necessary business they must have known something here was going on.

"With heart at rest I climbed the citadel's
Steep height, and saw the city as from a tower,
Hospital, brothel, prison such hells,

"Where evil comes up softly like a flower.
Thou knowest, O Satan, patron of my pain,
Not for vain tears I went up at that hour;

"But like an old sad faithful lecher, fain
To drink delight of that enormous trull
Whose hellish beauty makes me young again.

"Whether thou sleep, with heavy vapours full,
Sodden with day, or, new appareled, stand
In gold-laced veils of evening beautiful,

"I love thee, infamous city! Harlots and
Hunted have pleasures of their own to give,
The vulgar herd can never understand."*

No, this was insider stuff, fueled by an energy which "squares," a term which hadn't come into existence yet, could never understand. And it was always that way, even in the fifties when jazz was reasonably popular, was recorded and saved, and had achieved some respectability.

So what will happen two hundred years from now? Bach, we know, will always be with us. His music transcends contemporary tastes and fashions, for he has survived the test of time, that surest of all critics. And what there is in Bach is now available to anyone who can hear. The same will happen, I think, with jazz. The environment it was created in will eventually fall away and only the music will remain. It may even be difficult for folks two hundred years from now to grasp the spirit it was created in since the times will long be gone. They may hear it in their own way. But the charm, delight, even the surprise of the music will always find an audience. For jazz, finally, is unique, and belongs to anybody at any time. Like any art which is there to be grasped, understood, and finally enjoyed.

*Symons' translation of Baudelaire's "Epilogue."


---
22 Jun 2004 @ 02:38 by : True Jazz Feelings
I don't want to hijack this perfectly respectable entry in the name of jazz, but I am looking for a space to share something that is particularly tender and perhaps unique about its followers. Last week a completely obscure male jazz singer named Jackie Paris died. He was in his 70s, known of by very few people, and could boast of no more than a handful of recordings over his entire career. When I shared the news with the widow of Al Haig, another rather rare player but of much greater accomplishment, she was beside herself with grief...and began writing a tribute and reminiscence, which she mailed out to a few close friends. She has agreed to let me share it with you...and I do so to illustrate the kinds of relationships that are common in the Jazz World~~~

*********************************

Early on I connected with Jackie Paris. He was always driving 90 miles an hour in a 35 mile hour zone of his own creation...connecting to always, "Mia Culpa!" Why me? How come? And, soothsayer that I am ... with a bit of smaltz thrown in, I found it extremely easy to placate, console, soothe, listen to, and at times, even sing to/for him. His arrogance was amazing and I allowed him to vent at any given time. Close to him over the years were Morgana King and his first/second wife Annie Moss. They seemed to always be able to say what they wanted to each other and the years flew away. I remember going in to see Jackie at his first engagement at the Tavern on The Green after his wife Joan died. We knew each other, sort of like us, and he said, "How will I know you?" I told him, "I will be right up front adoring you...my eyes will tell you it is me." So, the night comes and I survey his kingdom for familiar faces. There was a good crowd; your friend Barbara Carroll was there with a friend and Anita O'Day and I think Barbara was more impressed with her than Jackie. I can't pull the other names up...some savvy Italian...Danny somebody (Aiello) who actually went crazy for Jackie...some attractive, weathered, or should I say seasoned...tiny French looking blonde with some facial work...but sharp and nameless faces. Some gambler types and tourists. So close to his insecurities, hidden behind that ever arrogant stance, I felt motherly. His clothes were impeccable and he had this funny hair; he worked very hard to be smooth and it wasn't until the guitar came into view that I began to enjoy myself. I left after one set and just couldn't play the game. The next day he called, "Grange, what happened? Why did you leave? Were you the blonde? Did you have a hat on?"

I told him he was surrounded by friends and I was just a muse for the gig. To help him along, as I was traveling at the time, I sent at least 7 cards...letters to be held until his gig. I was in Europe, my sister in Japan and my boy in California ... his mail was waiting and it gave him a boost. It was my pleasure because he really came through for me with Anita as well as Al...Anita was not going to say anything good about Al but Jackie convinced her that when I was with Al she was OUR favorite singer. He was such a baby about drinking freshly squeezed orange juice, sitting in the sun for vitamin c at lunchtime, eating right, never gaining an ounce, he loved his students and he let me sing to him as if I was auditioning; I would sing messages to him...and let's face it, I'm just a strong alto with a lot of guts and good timing and that is it! He was ever patient and pretended..."That's good...now when is the book going to be done? Hmmmm?"

As a member of Women In Jazz, run by Kobi Narita, I chose Anita O'Day to honor and invited Jackie to accept the award for Anita as she could not make it from California to St. Peter's for the actual event. That night was the first time we met and he was most gracious and thought it was one big camp!

Another time was when Dorothy Donogan was given Steinway & Sons award; they had never chosen a jazz pianist and she was flown in, with her entourage, staying at The Marriot. The chauffeur could not find her so I went with him to pick her up. Upon our return to a full house at their showroom, there was Jackie, ever alone, aloof and respectful. I felt sorry for him because he was never a team player but he was my friend and I always agreed when he would ask, "Why?"

His wife Joan protected him from everyone and adored him. When I was interviewing Jackie she would proofread my draft until she felt it was perfect. A beautiful lady...and a wealthy one at that. At least Jackie never had to work but he was always complaining about money as he lived on Park or Fifth Avenue...can't quite remember. I was working on getting him into the NUTLEY HALL OF FAME...they were almost ready for him...it looked like it was going to happen. But that was the story of Jackie Paris's life...I guess he couldn't wait around any longer but boy he gave it his best shot and had a good spiel...maybe I should call one more time on his answering machine but I can't sing anymore knowing he won't hear me.


---
6 Dec 2004 @ 11:40 by @81.135.120.215 : Re: A good painter
Thankyou - it is sweet of you. Have a look at my personal site: www.hereasel.com. My prices are really cheap!

BM


---
7 Mar 2005 @ 18:09 by Quinty @68.226.90.181 : Blue Cathedral
If anyone doubts Jennifer Higdon is a great composer, listen to her Blue Cathedral. A magnificent work.

Quinty


---
Other entries in Visual Arts, Graphics
28 Mar 2010 @ 14:20: Great Minds Think Alike
28 Mar 2010 @ 10:28: The Symbolism of The Circle
31 Dec 2008 @ 14:48: HAPPY NEW YEAR EVERYONE
28 Dec 2008 @ 10:10: Poster 4
17 Dec 2008 @ 23:44: Make your own sign ;-)
1 Nov 2008 @ 22:32: Dawn-Usha
23 Oct 2008 @ 00:05: We Are The New Civilization
10 Aug 2008 @ 18:52: Touched by his Noodly Appendage
28 Mar 2007 @ 07:27: Photography as art
27 Jul 2006 @ 10:34: Is it poetry?




---