16 Apr 2004 @ 19:37, by b. Communities
We wondered together about the universe. We would ride motorcycles then eat pizza and drink beer. We searched the sky for ufo's long before there were computers we could use to search for pictures. More >



25 Mar 2004 @ 13:17, by i2i. Communities
Synchronicity strikes again: in a recent entry, Julie Solem-Roe (Scarlet Jewels) asks a very interesting question: "…are we trying to shine the light of illumination upon where our individual and collective psyche's are still split --- or are we still trying to look smarter, bigger, more evolved, than our brother/ sister?" More >



7 Mar 2004 @ 12:49, by swan. Communities
Today is March 7, 2004, Sunday afternoon. John (koravya) and Katelyn ( Swan) are really having coffee in John's backyard in Albuquerque, NM. I Swan, have come from Minnesota to share this cup of coffee. It is a beautiful day here, the temperature is in the 60's, the sky is blue and the sun is shining. It has been almost a year since the first "Coffee in the Backyard" journal entry was made. This is my first trip to Albuquerque and my first day here. It's pretty "cool" to have brought the virtual into the real. So here we are. More >


6 Mar 2004 @ 09:55, by letecia. Communities
In January I attended a Reunion of the Intersection. I began folk dancing in 1970 while staying with my sister, Carolina, one summer in Los Angeles. What an amazing night the reunion was! I got to see many of my old friends and connect with people I use to perform with as the Intersection Dancers, Panegri, Gypsy Camp and an brief stint in an Arabic Folk group. I was amazed at the love so present in the music, in the connections and in the dance.

At one point in the evening a haspiko came on. All of our old dance teachers got up and formed a line to dance together once again. It was beautiful to see! As in any small village (300 of us total), we arranged ourselves in a spiral, circling around these elders. At the front of the line were those of us they taught and performed with. Looking around the circle I sensed a feeling of community that is unique to this group of people.

I am delighted to know the energy of the night shifted many of us and the dance, like our connections continue.....

Rebetika, Laika, Demotika, Kritika – Regional, Traditional & Modern Dances

Sunday Nights 7:30 pm
Starting April 25, 2004
Admission: $6.00
Hosted by Dennis Gura

Cafe Danssa
11533 West Pico Boulevard
West Los Angeles
(310) 478-7866
(Three Blocks west of the 405)

I hope you will join us!



27 Feb 2004 @ 21:47, by bombadil. Communities

Spindrift is a palette of visual landmarks and a shared fictional setting (shared universe) for artists and writers interested in developing stories and characters that will evolve within the same co-created universe. More >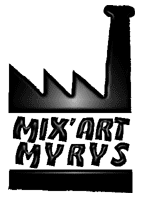 24 Feb 2004 @ 18:09, by ming. Communities
Just another of our little ongoing discoveries of how daily life in Toulouse, France is different from life in Los Angeles.

The day before yesterday some fliers were handed out on the block, inviting us to an open house Friday in a building in the neighborhood, which apparently is a former factory that is going to be a center for an artist's collective called Mix'Art Myrys. They want to meet their future neighbors and shake hands and see who we are and hear if there's any issues we have with anything. How very nice. It is actually quite a common thing here that when there's some kind of new semi-public project of any magnitude there will be public hearings and all the stakeholders are invited to participate and voice what they think, etc.

But now, yesterday night, we get another set of fliers in our mailbox about the same thing. This time from the Mairie, the mayor's office. Handed out by what obviously was some public office workers. They included a statement from the mayor that he was very surprised that Mix'Art Myrys had decided to move into that old factory, as he had advised them against it, and he was very much against the idea, even though he thinks that alternative cultural activities should generally be supported. And it included contact information for calling telling the Mairie if we really don't want these guys to move in.

But the killer is then the added information that apparently this is some kind of squatter group. They had previously illegally moved into nothing less than the old Prefecture, a key government building, and stayed there for three years, running their artist collective and having exhibitions, etc. And they apparently don't have any kind of authorization to move into this new building. Meaning, they don't own it, even though they're in some kind of talks with the owner, and it isn't zoned for this use, and the Mayor doesn't really want our quiet neighborhood to be subject to the activities that this group apparently is known for. Which I'm not quite clear on what is, as the website is kind of cryptic, but it includes theater for kids at least.

Now, if this were the United States, and some sort of large anarchic art group was making moves to take over an abandoned factory without permission, and they'd even done it before - we'd be talking tanks and tear gas, and some dead bodies would be quite likely. Instead we get a letter from the mayor pleading with us, the local citizens, to support his case and voice our opinion. Which apparently is what decides things. And everybody, the government officials and the anarcho art squatters, are apparently very intent on having an open public dialog with everybody, having everybody over for tea and cookies, to sway them with good arguments.

I suppose we'll go and see what actually happens. More >


16 Feb 2004 @ 01:43, by weneedadream. Communities
We (WeNeedaDream.org) are a newly forming group seeking a few key champions for a quest we see as critical to our world… described in the below email draft and in [link]

We immediately seek a website designer who resonates with this quest… to transform our raw material into an inspiring and bridging miracle, touching and moving people from all walks of life (especially the most rigid, righteous, fearful, dogmatic, etc.)

May you listen to your knowing
And connect within your soul
To find out if your highest self
Desires to play a role

May you dream with all your being
And love with all your heart
This precious world you're part of
To create a grand new start

We ARE the dreamers
We ARE all one
We ARE the love and light of God
Our battles will be won

YES!


Don Carl Quixote, Chief Dreamer
WeNeedaDream.org





Dear Seekers of Peace, Love, Good, and God,

We write to offer and seek a vision
that will inspire and unite humanity
to transmute our worst nightmares
into the greatest miracle ever


Our current world path has high risk of collapse
However… opportunities are even higher
IF… enough people unite on a shared dream
bridging all barriers: e.g. race, religion, nation, EGO, etc.

We see Americans leading this quest
not with arrogant pride… but with humble service
transmuting fear, greed, hate, and righteousness
into peace, hope, love, and openness

An "I Have a Dream" caliber speech and event is needed
to inspire and unite people to this massive change
We'll call it "WE NEED A DREAM, AMERICA"
A seed draft is in WeNeedaDream.org

We hope you read it with your heart
imagining the possibilities
contributing your own
believing with all your being
we can make our dreams unfold

In faith, hope, and love,
We Need a Dream.org (forming) More >



9 May 2003 @ 19:43, by quidnovi. Communities
The Musing

Muse
A collective production of THE MUSE, a room of/for/about Creative Writing open to all

1. ENQUIRING MUSE WANTS TO KNOW, a free-style, free-play bit of a reporting on and about NCN and its members.
2. A CREATIVE GAZETTE about Creative Writing More >



6 Apr 2003 @ 13:20, by quidnovi. Communities
NADA ES MUY POCO
More >
27 Feb 2003 @ 03:29, by sevenlamb. Communities
Why do we bow to, and cataclysmically serve, absurd ideas and classifications relating to templates such as race and class? More >




<< Newer entries Page: 1 2 3 4 5 6 7 8 Older entries >>