21 Oct 2004 @ 00:05, by craiglang. Communities
For Everything there is a time. This has always been one of my favorite verses. It has guided me through many of the ups and the downs of life. It has helped me to form new ties and it has helped me to move on. More >


19 Oct 2004 @ 21:59, by nemue. Communities
I didn't write the following, in fact the author is unknown. Perhaps we should adopt this as the new mantra.... More >



21 Sep 2004 @ 20:08, by graymind. Communities
The Knights of Gaia Academy for Conservation & Peace is actively seeking volunteers to join our Board of Directors and development team (no travel required).
( [link] )

We are creating an educational community whose central theme is sustainability, as it pertains to ecological conservation and social justice. We will achieve this synergy of education through the degrees that we will offer and their curricula: ( [link] ). By locating our campus near the Iwokrama national forest of Guyana, our students will be able to directly experience the diversity of the environment that we hope to protect. By creating all campus facilities using "green" architectural principals and by using renewable energy systems, we will show them how this can be done. Also, by providing students with an entire year dedicated to personal development and team building, we hope to help all students learn how best to cope with and diffuse conflict in all situations ( [link] ).

Thank you again for your involvement & interest. More >


19 Sep 2004 @ 22:33, by wambatron. Communities
The Rainbow Way-station is deep in the Hawaiian rainforest. It is a combination Eco-campground and stewardship community. [link] The intent is to maintain a small core group, having space left over for visitors and travelers. We are the support division of the Human / Nature Foundation. More >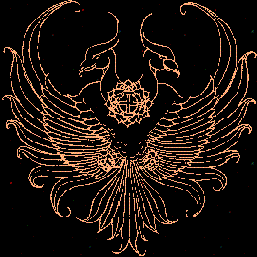 16 Sep 2004 @ 05:15, by magical_melody. Communities
Big Light coming in today, as I have myself experienced such love opening. I am aware of the nurturing energy that is ever present. I have worked with wonderful people today and the love that came to support them in embracing more of their own Essence was beautiful and magical. So loved, supported, nurtured and happy, we are when we open to the love. I had the thought to share this experience of immense love opening. Then the urge passed and I moved onto other lovely happenings. Well then I opened this email and behold the message of Light was right there wishing to be shared. Yes indeed! The work and play that is ready to be more expressed through each of us is being opened and supported more strongly now. May we rise from the ashes of our human limitations and pain, and be as the Phoenix rising! More >



20 Jul 2004 @ 00:59, by i2i. Communities
Photo: Jacob Holdt, Poor whites in Mississippi

"Poor whites I always found the hardest to photograph - at least in the USA where they have deeply internalized the prevailing American philosophy—that you are yourself to be blamed for your own misery. Thus they are also robbed of the dignity and pride characterizing the poor in other countries."

——Jacob Holdt, American Pictures

More >



9 Jun 2004 @ 17:46, by letecia. Communities
Saturday, June 19th 7:00PM (doors open at 6:30, lock at 7PM)

In the Dianic tradition, on Summer Solstice we celebrate Goddess as Mother/Maker and the diverse ways we create in our lives. Through movement, trance and ritual enactment, we will work the power of fire in its many aspects and applications: Fire as the power of the will, fire as a healing power. Because of the possible intensity during this ritual, younger children's participation will be limited to daughters 11 and older.

Place: Topanga Canyon (Indoors) Donation Requested: $13.00-$9.00 (sliding scale) No woman is turned away for lack of funds. *All proceeds help fund COA's community rituals and special events.

WHAT TO BRING: *A red or orange jar candle (all candles must be in a holder) *Healthy vegetarian food and/or drink to share (absolutely no alcohol please) *Plate, cup, utensils for the feast (In honor of our Earth Mother COA will not provide paper goods) *Wear comfortable festive clothing and supportive shoes (the floor at the community house is terrible for bare feet) Optional: Decorations for our communal altar, donations for BRIGID'S WELL RSVP: (323) 650-1605 ext. 3# by Thursday, June 17th, 2004. Please leave a message including your name, phone number and the number of women you plan to bring. Let us know if you or your guests are newcomers, and if you or your guests will be bringing girls under 17. Womyn born womyn only. Please do not call COA the weekend of the ritual, as we are extremely busy preparing and will not be able to process your call.

FOR NEWCOMERS: Newcomers are warmly welcomed! We want your experience to be optimal so we have created these guidelines in your interest. Women new to Goddess spirituality must be advised that the ritual is a participatory religious service and is not structured to be an introduction to the Goddess of to Feminist Witchcraft. The following books are suggested reading before attending a public ritual: The Spiral Dance by Starhawk , The Holy Book of Women's Mysteries by Z Budapest , Ariandne's Thread by Shekhinah Mountainwater, 'Invocation to Free Women' (audiocassette) by Ruth Barrett and Felicity Flowers. These are available at the COA Store or your local book store. If you are planning on bringing newcomers to the ritual, please be responsible to them and COA by preparing your guests in advance. Give your guests a general idea of what to expect so that they can participate in benefit of themselves and all women present.

RITUAL LOCATION: The Topanga Community House,Please RSVP before Thursday to COA, 323/650-1605 extension 3. Leave a message including your name, telephone number, and how many women you plan to bring. This is a participatory ritual is for serious seekers only. Once the circle is cast we cannot admit latecomers, so please arrive on time, Doors open at 6:30pm and will be locked at 7 pm. Carpool if possible.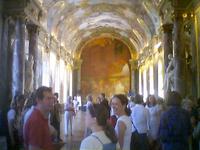 7 Jun 2004 @ 16:47, by ming. Communities
The new major of Toulouse had invited us for a reception at the Capitole today. Well, not just us, but all the local Danish and Swedish people they could get hold of. On occasion of the recent Danish and Swedish national holidays. Champagne and Petit Fours and official speeches. There aren't all that many Scandinavian people here, but it was still a lot more than we had met before. Very nice of the mayor. And, well, something that is different in Europe than in the U.S. The mayor of Los Angeles wouldn't have thought of inviting us for champagne at the townhall. Or if we had gotten such an invitation, I would have suspected it was a sting operation for the IRS or something. Not that the mayor in L.A. wasn't a nice guy too, and it was a good place to live. But there's a difference in how public authorities deal with the people. Also seen from here. If I call the U.S. embassy with a question, 14 euros is charged to my phone bill. I can go and see the local consulate, but when I tried, it took me a couple of weeks before they returned my phone call with an appointment. And you go through the obligatory metal detectors and armed guards. Not that the consul wasn't nice. But the Danish consulate was a place I could just drop by, and where the consul went out of his way to help me out with I needed, even though he only spoke French. And he sends me a note once in a while when he thinks there's something Danish people ought to know. He gave a nice speech today too. Oh, damn, I accidentally overwrote my camera phone's memory with a backup, so I lost my pictures from today. Hm, I'll have to borrow one of Thomas' pictures, as they were there too, and he didn't mess up his P900 today. The reception was in the Salle des Illustres, which is quite a magnificent place. More >


29 May 2004 @ 15:33, by sharie. Communities
I joined the New Civilization Network because the mainstream culture is self-destructing. It's a suicide in living color.

I love humankind and I love this planet, so I cannot participate in the mainstream culture of exploitation and destruction, of people and of the planet.

I grew up on a farm, surrounded by nature, and have always been a happy and contented person. Ever since I can remember, I've wanted a perfect world for everyone.

But most people seem miserable, lost, confused.

They hate their jobs, their children drive them crazy, their relationships don't work, their finances are a mess, they're in debt like you wouldn't believe, they have drug and alcohol problems...

their thoughts are confused, their emotions a wreck...

what a mess.

My circle of friends are the best of friends, honest, kind, helpful, intelligent, and lot of fun.

I don't come online to make *friends*. I'm already fulfilled.

I don't come online to find *community*. I already have it.

I come online to learn and to share ideas.

I'm grateful to those who understand this.

I suffer the resentment of those who don't.



29 May 2004 @ 02:45, by koravya. Communities
May twenty-eighth into May twenty-ninth, Friday into Saturday.
The wealth of reported and analytical information
about the current state of greed, lust for power, and selfishness
is entirely to the point of our planetary concern.
The developing effect of the unfolding causation
shall become our experience.
It is well to keep track of the details along the way, in the pursuit of insight.
Then there is the place where we already are,
where the solution resides,
and there is no way to get there or tell anyone else
how to get there, except to be here.
Who is content and who is not content in this world,
and what on Earth are you or I or anyone else striving for?
The paradigm shift is developing, and there may be a
watershed, each to his or her own. When I am ready,
I will see and understand the path I must take
to fulfill my reason, such as I know it, for being here.
The planet is so much older than our ridiculous little
species, it is ridiculous. Nobody needs to save the planet,
because the planet does not need to be saved.
There will be some people left over, in isolated pockets
of the globe. Will they remember the lessons of their grandfathers
and their grandmothers? Will they remember that the only way to live,
is together? The Earth has plenty of time to experiment with a new species if this one doesn't work out. We have looked through the galaxy to the furthest corners of the universe and to the beginnings of time and its predecessor,
and think we have a brain that knows something, while
our brothers and sisters are locked into the prisons of servitude and ignorance. The flame of hope illuminates the darkness. More >




<< Newer entries Page: 1 2 3 4 5 6 7 8 Older entries >>