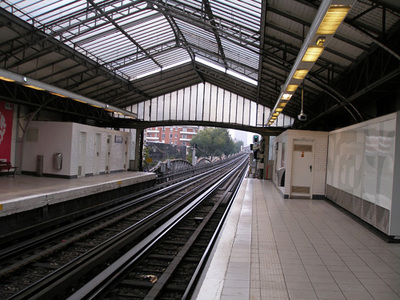 13 Feb 2008 @ 08:36, by John Ashbaugh

Has it been nice to live with a cozy little live fireplace through a winter! Getting on to mid-February now, and at this latitude and elevation in a river valley flowing through a desert, there's still some cold nights ahead, but fewer than are behind us. Midwinter is gone.

Tonight was Composition One with sixteen out of twenty-two present, and I have the great pleasure to be working through two sign language translators with Deena R. who has been severely hearing impaired since a very young age. She vocalizes the language very well, and when I can get face-to-face with her and speak clearly, she understands everything I say, like there is some hearing there that she can respond to.
I'm not entirely sure about what is going on back and forth between us here, but we are both sure that our objective is for her to write a five-page research paper complete with title page, references page, and in-text citations. Then there's Julia who wants to know if there's a maximum number of pages since she's already got ten and there's still two weeks to go. I tell her fifteen. Keep it simple and concise. I am gong to get one of Maryann's Economics courses next quarter, and she'll be teaching Tax Accounting, which I have no background in. The schedulers were going to put me in there, and I emphasized that I was not qualified, that I would basically be learning it from scratch one chapter ahead of my students and I'm sure that is not a good idea; a teacher should know where he is taking his listeners.
So it is that I am introducing a classroom full of inquiring minds who are listening to me speak to them about inductive and deductive reasoning and syllogisms. Am I doing well with you people? I don't know. I think that I could do better with the words that I choose, so I may try to go over that again next week. Tools for thinking. Learn something about the process of sifting through evidence to arrive at a conclusion, and then turning around and writing it all out in your own language with occasional references to sources.
These are the sources for your river, and your river is your writing. Journey to the Source.