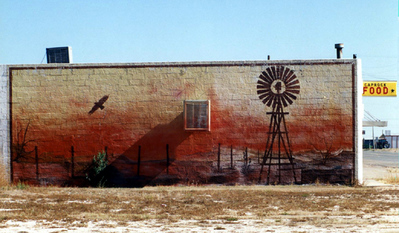 22 Dec 2008 @ 05:55, by John Ashbaugh

We got a tight little group in our Tuesday night Comp One. There's no place to hide.
We got eighteen seats for sixteen writers and one referee. I am enforcing the rules of good English usage and expression. I am also urging them to be creative.

We talked about verbs and all the different kinds of verb tenses there are. Then we talked about description as a freeze frame concept. I didn't actually tell them to use verbs in their description. I showed them the conjugation tables to give them a picture of order and regularity, for the sequence of rules in the grammar book can seem chaotic and irregular to anyone not quite exactly familiar with the concept of analyzing grammar. Words just come, you know, and you put 'em down like you hear 'em. Here is a key and a doorway for entering the labyrinth, the conjugation tables, four for the present, four for the past, and four for the future. From there, it's a short step into tables of irregular verbs. What can we do with verbs? We can put them together with adverbs. From there we can cross the bridge to adjectives which will take us directly to nouns. There is more than one way to get to that place where the nouns and verbs are working well together. Those adverbs and adjectives are like rail cars that need to line up in certain ways. There are different coupling mechanisms like prepositions and articles that need to match those modifiers. Pronouns all by themselves are especially important with reference to what they're referencing. Be careful with all of these parts, and you can do nice things with them.
Write a description of a place that is important to you in three paragraphs for three aspects, as you see them and wish to share them, followed by a creative introduction, and finally by a thought of wholeness. Order the five paragraphs, or more if you wish, into something you would like to share. Paint a picture through your words.
Back to Back Comp Twos with a fire in the cabin in between. We are talking about the aftermath of the World Trade Center event that has been going on for seven years. Nineteen are here tonight out of twenty-four signed up. Let's begin with a discussion of what America is all about as written in our Constitution. Let's talk about America as All of Us, and let's talk about America as a stratified society. John sitting up front is 47 and a citizen of a sub-Saharan African nation, but I don't want him to tell me which one because I would inevitably identify and stereotype him according to some preconceived notion about that country, and either its government or its people or both. Matt to the far left is an ex-Marine and Kristen and Michael to the rear in the center are vocal and bright. Jackie and David are on the far right. How do you think people from other countries, particularly those from the Middle Eastern Islamic countries look at people of America and at the government of America? We are reading two articles written during those first weeks after the event, when the question of meaning was fresh on everyone's mind. An article by Caleb Carr and another by Arundhati Roy. What do you think would have been an appropriate response by the American government to that event during those subsequent months? Now that we are living with the results of our national karma, what do you think would be a proper set of actions for the incoming administration to take? You get to apply your interpretations to the term proper. What kind of world are you trying to create? Based upon your knowledge of human nature, what would you do to influence a trajectory from where the world is now to where you would like to see it? Christmas break is coming up, and we will not meet again for three weeks, so think about these things and write an argument.
Alisa stayed a whole hour after class was over working on her essay for tonight. She examines it over and over and over again and then works with her keyboard cutting things or adding things, a few words here or there. Change things up and make it sound a little better. She has got some of the common punctuation errors, but most of the time the words work well together to sound like good sentences. She is very creative at designing a theme for her essays.
I ran the class through a sequence of considerations in preparation for the actual writing sessions. After an hour of classroom discussion, starting with a grammatical reference, and looking at it a little more closely than most of us have been generally used to, we move into the process of creating a descriptive composition. Think of a place in the world that is important to you and compose three points of view or three aspects in three paragraphs. This is to be written in three sequential ten minute segments, pen or pencil to paper.
This is my first encounter with every single one of these students. I'm going to get to read their descriptions of their favorite places. Last week they each told me three of their childhood memories. Fifteen here out of nineteen on the roster. Shellbie is right up front and with her at the left, are James and David. Elaine and Ryan in the far back corner right, with Thomas holding down the far back row, five rows back, to himself. He's a little older, does quite a bit of report writing at his work; most of his stuff is pretty ok,
but his sentences are riddled with semi-colons in places where they do not belong and in place of useful period marking. So I told him to write tonight's essay with No, None semi-colons.
There is a half hour after the handwriting session, then we move to a quiet computer lab all our own. At the end of the hour and a half typing session, Thomas has one page of about fifteen lines. Well, I'll tell you, it's been a hard day at work today, he says, and my brain is too fried to write this description essay tonight, I don't care how much time I have. Thomas is gonna take this one home and write it out the way we both know he can. This not using semi-colons directive might be somewhat of a challenge. Gotta wonder sometimes how some of these people got to their individual linguistic styles. Yolanda wrote the story down last week about the time her four little kids got locked in a trunk on a warm summer day. The children were lost and Yolanda and her husband were driving all over the neighborhood looking for them and they were in the trunk. The four children died. Yolanda is a happy, good natured, participating student who is eager to learn, and understands a lot about how good written English sounds, but she hasn't done much writing in a long time.
One after another, two or three or four pages each, these essays fly like butterflies from one side of my desk to the other. I think sometimes I want to capture one or another of them because they are so remarkably composed in one way or another. But they are not mine. I've only been given this privilege to be a visitor for a short while to these windows to their worlds. Something like a slide show. Three slides from your childhood, three slides from your favorite place. And some feeling.
Most students are out of here within a few minutes of nine-thirty. Alisa wants to feel right about those words she's choosing to describe those images she is trying to show her reader. From her Navaho-English environment between her grandparents and other people who know at the most very little English, to those who are conversational in both languages, and run their grammars and their vocabularies together on a regular basis, to where she works at where she needs to be able to communicate in well written English. Between all of those inputs, she gets a little confused sometimes, so she really wants to know how she can get the insight she needs to make the right decisions between this article and that one.
Yvette can be a localizer for a diverse set of people in an informal setting. She is an hour late this morning. She overslept. She was sick last week. It would have been nice for her to have called in and left a message. She is courteous, on the surface, but underneath it all, she really doesn't want to be here or to participate in any way that is meaningfully more than the minimally required. Trick here is I'm going to have to put her on a team, and I need to understand who I can put her with. My original derivation may be subject to revision. Now I see her sitting at a table with Ruben. Patrick can work with Ruben, and Valerie might be able to communicate with Yvette. In another circlet are Bobby, and Charles and Josh. Charles and Josh are ex-military and Bobby is a serious, good-natured mature contributor. Hajro and Corry went on break together and so did Ivonne and Andrew. I'm looking at Andrew and Hajro and Corry and Eshie, and putting Ivonne together with Charles , Josh, and Bobby. When I finally pick 'em, they will have been picked. I will find out how a certain set of teams works, and I will never know how other possibilities would have developed. Such is how things are. As for now, we're going on hold for the two week Christmas break.
The Globalization and World Cultures class has now been introduced to readings about the I.M.F., the World Bank, the B.I.S. and the W.T.O. They have also been given this David Korten article wherein he distinguishes between domination culture and partnership culture. [link] Towards the end, he recommends that as many of us as who we are who can would do very well to begin to create new cultural stories, new mythologies, new interpretations of human nature. We need to create these as a replacement for all of the old mythologies and cultural stories which perpetrate domination relationships from the individual to the national and global levels. Tell the stories that bring us together in trust, and let those stories gather dust that tell us to fear one another, that tell us that our relationships with the world around us are inherently destined to anger and violence and dominations. Create and tell the stories that tell us how we want to be. There are the stories of where we have been, and the stories of where we want to go, or think we will go whether we want to or not, and the stories of what is going on, from one day now to the next.
JA






Category: Education

---
8 comments

22 Jul 2015 @ 11:18 by @115.186.122.137 : Third Week
It is really a good opportunity for the students and children's that they have the good teachers for their lessons by which they can get the good lessons to learn and they have get the more knowledge about that topic.


---
26 Aug 2015 @ 08:00 by @192.200.199.198 : article
good natured, participating student ,. They have also been given this David Korten article.


---
2 Jan 2016 @ 09:08 by @105.158.102.110 : telecherger jeux
On peut définir le jeu comme une activité de loisirs d'ordre physique ou bien psychique, soumise à des règles conventionnelles, à laquelle on s'adonne pour se divertir, tirer du plaisir et de l'amusement.


---
28 Apr 2016 @ 20:12 by @59.99.156.20 : UC BROWSER FOR BLACKBERRY
UC BROWSER FOR BLACKBERRY


---
29 Apr 2016 @ 04:59 by @103.12.162.4 : brilliant! I would like to share this ar
Togel Online Singapore
Togel Online Hongkong
Bandar Togel Singapore
Bandar Togel
Togel Online Terpercaya
Bandar Togel Online Terpercaya
Togel Online
Agen Togel Online Terpercaya
Agen Togel Online


---
28 Sep 2016 @ 09:29 by Black Magic Specialist @115.252.123.86 : Black Magic Specialist
nice post


---
13 Nov 2016 @ 14:42 by @117.243.177.39 : aap
vshare is an amazing application


---
13 Dec 2016 @ 08:39 by @103.196.223.9 : Nice Post.
Really Nice Post..

www.vashikaranmantra.co.in

www.mantravashikaran.com

www.vinyasayogapeeth.com

www.vashikaranmantra.co.in

www.mantravashikaran.com


---
Other entries in Education
28 Apr 2016 @ 17:25: cosmology-vedas-interlinks-and-knowledge-expansion-cosmological Index
29 Jun 2010 @ 02:35: LARGE CLASS, MAD DISCOURSE: SAME ROOTS
9 Jun 2010 @ 18:31: Spilling The Beans..
22 Nov 2008 @ 23:39: The L Word – part two and a half (baked)
28 Aug 2008 @ 05:12: Catherine
22 Aug 2008 @ 05:21: Final Exams
4 Apr 2008 @ 13:12: EDUCATION IS DEFICIENT FOR GIFTED MINDS
3 Apr 2008 @ 20:25: Welcome to the ratrace.
13 Feb 2008 @ 08:36: Horizon
9 Jan 2008 @ 08:33: About the Day




---