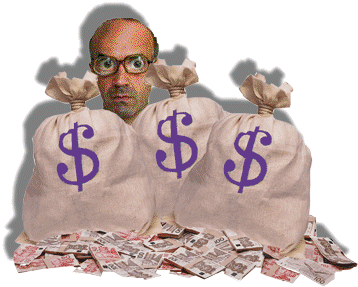 13 May 2005 @ 23:53, by Jose Overalles

Teri Harris Saa writes about a question that I have wondered about for a while now. If All I Have to Do Is Visualize & Affirm, Why Aren't I Rich?

Why aren't I rich?
She says that there is more to it than just visualizing and affirming. You must really believe it.

Becoming the thing itself is a function of faith. You must experience unquestioning acceptance—in other words, complete faith—in yourself as this thing. You must become one with it, making it your own. Your thoughts, beliefs, emotions, and behaviors concerning this thing must flow from you effortlessly—be in faith and become it. Faith is more than belief; it is uncompromised belief. Faith is more than trust; it is total trust. Faith is more than confidence; it is unwavering confidence. Faith is more than conviction; it is absolute conviction.

Lot's of other interesting articles there too, at the Conscious Creation Journal