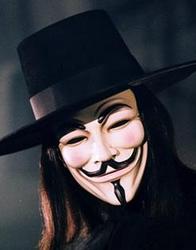 27 Jun 2010 @ 02:28, by ming. Systems Thinking
The old civilization (human civilization in the last few thousand years) is pretty much based on the observation that humans, on the average, work badly together, but they can be controlled. Thus, history is the story of individuals, the lucky few who were in the right position to control others, and who knew how to do so. Alexander the Great couldn't have conquered much all by himself. His genius was in persuading 100s of thousands of soldiers to do what he said, to go and get killed so that he could be the dictator of a huge empire. Most memorable parts of history worked pretty much the same. Some guy used force and persuasion to make lots of people do what we wanted done, and the result became something impressive. Empires. Pyramids. Roman aqueducts. Greek temples.

Our society isn't much different today, other than that the control mechanisms have gotten much more clever and convoluted, and they've been camouflaged as democracy, free markets and free speech. What's different is that it is no longer the very visible kings or presidents who are in charge of very much. They go with the flow almost as much as everybody else. What hasn't changed is that it is the very, very few who control the majority of what's going on. But it is the vast majority that enable this to happen and that provide all the manpower. Despite that what they're getting isn't really working very well.

Western civilization - it would be a good idea, like Gandhi said. Democracy, that would be good idea too. Free markets would be an excellent thing to implement. We don't really have those, even though most people on the street would tell you that we do. They'd also tell you that money represents value, and that everybody has an equal opportunity, and one is free to say whatever one wants. All of which is a cartoonish propaganda reality which doesn't really exist anywhere on this planet.

However, the really good news is that all of it could change very, very quickly.

The thing is that we simply haven't worked out how to work together yet. The groups we're familiar with are simply collections of people who follow one leader, or a few leaders. Corporations. Governments. Religions. The News. We're talking about thousands or millions of people who voluntarily choose to do what a handful of people tell them to do. Usually towards their own ends, for their own gain, or simply based on their particular personal insanity.

Mind-boggling. Why do we do that?

Because collective intelligence hasn't worked for us so far.

You put a group of people together, most of the time, you'll end up with something more stupid than any of the individuals you put together. They'll argue, posture, waste time, and probably end up agreeing on something not very useful. But give them a leader, somebody who'll inspire them, give them a purpose, while making sure they get paid and fed, suddenly they'll all line up and do what they're told.

But imagine that a group of people actually suddenly could become more than the sum of its parts.

Imagine that the natural order of things would be that a group of people would self-organize in order to maximize their common interests. Imagine that together they'd accomplish more than simply the sum of their individual contributions, because of the synergy between then. They'd operate at a bigger order. Surprisingly clever and wonderful stuff would happen that none of them individually could have predicted, and that none of them directly caused.

That's called Collective Intelligence. That's when a group of people becomes smarter than any of them individually, and even smarter than them all together. It's a positive sum. 1 + 1 + 1 = 5.

That's not a wild-eyed fantasy. It is simply that humans haven't been very good at it so far. The result of that has been that 0.01% of the population control the other 99.99%, who do what they're told, and who're rewarded in some mediocre way for doing so.

Imagine that it changed one day. Maybe somebody came up with a tool that allowed people to actually work together. Maybe it just started happening by itself. Evolution. Suddenly we see win-win relationships around us.

Just like Alexander the Great by himself in his underwear wouldn't be worth much, and just like Adolf Hitler was just a little angry Austrian guy, part Jewish, mediocre painter, chronically constipated, most of the great leaders of civilization don't amount to much by themselves. Oh, some of them do. Some leaders would remain leaders even if we had a choice about it, because they're inspiring, because they're empowering and enabling catalysts who know how to make things happen.

But most of those very, very few who call the shots should probably be very afraid.

Because if we actually figured out how to work together, they'd be out of a job from one day to the next.

Elected leaders are only there because they've been elected. One little scandal, the truth coming out, will remove them from office in a couple of days. And nobody might vote for them next time.

Multi-billion dollar multi-national corporations are only in the position they are because people are buying their products, voluntarily, but without really knowing what's behind it, who's doing what, where these products come from, what the money is used for, etc. If they knew, they'd make different choices right away.

While we're scattered, disjoined, dispersed, unconnected, distracted and confused - we're not very effective.

We, the people, are the real power. If a million people agree on what is in our common interest, what's one anti-social asshole gonna do? Go hide? Unfortunately, today, that one guy is the CEO, and you could be laid off any day if you don't do what you're supposed to. But if we actually were talking with each other, he'd be the guy who'd be running for cover. Assuming he's one of those guys who got there by deceit and coercion.

There is one problem to solve. It is THE problem. How can we work together, towards our common interests, in a way that is constructive. In particular, how can we together solve complex problems that we wouldn't be able to solve individually.

It is called collective intelligence.

It isn't just some crazy left-wing idealist dream. It is probably the natural order of things. The universe works perfectly well. Stars are born, stars die. Evolution has gone on for billions of years. Billions of life forms coexist in great diversity and synergy. It is just us humans that for a few thousand years have gotten lost in the dark ages of mental and emotional separation. We found that we could think abstractly, invent stuff, communicate, organize, manipulate. That made us surprisingly productive and simultaneously surprisingly malleable and controllable.

Chances are that we don't remain dispersed for much longer. One way or another we'll figure out how to actually work together. Or we'll go extinct within the next couple of generations. Evolution happens when there's a bit of a crisis. Probably we'll change and we'll make it.

When we change, it will probably happen quickly. Because, really, it is not exactly about what any one of us are up to. Rather, when we find out that we can work together and the sum will be greater than the parts, there will be no way back.

That will be the Singularity.

When suddenly we no longer all are working against each other, allowing the few to manipulate us for their personal gain, when suddenly there is positive gain in all our collaborations. When suddenly humanity starts to feel smart and creative and constructive, rather than homicidal and suicidal. When humanity wakes up.

There are really only a few anti-social fucktards who'd even be against this. Most all of us want humanity to succeed. We want to be free. We want to make a difference. We want to be happy. Duh. Most people are good people.

If the truth is available, and easily communicated, and large groups of people can work together on common goals, big things can happen. It hasn't happened so far. It probably will soon. In part because technology is evolving rapidly. It will probably soon be impractical to keep us all apart.

Doesn't really matter if you're left wing or right wing or religious or scientific. There are a lot of artificial abstract ideas that separate us. But if we actually could talk about what we really care about, and work together on the solutions, nothing much would need to stop us.

Until we get there it is maybe a bit of a pain to try to work with others. Might be easier to either force somebody else to do it our way, or to follow somebody else's program.

But once we learn to actually network... the world will not be the same again. There probably won't be any way back.

So, if you're in the business of deceiving the many, for your own personal gain, be afraid. You'll need a new job soon. Something is emerging that you can't possibly compete with. More >



26 Jun 2010 @ 20:45, by jhs. Recreation, Fun
but why wait so long to shoot some goals????

Now the soccer fever finally swapped over to the States. Even Bill Clinton and Mick Jagger are discussing the game in the VIP section of the South African soccer stadium.

More than time, overtime so to speak, to explain why such a simple game is able to move so many emotions all over the world. Too late of course, oh well...


Worldcup for Dummies (from [link] )
(An archetypal analysis of ad-hoc teams for novices, experts, and fans alike)

This year the entire world entered into the soccer fever for an entire month. Worldwide? Well, the average North-American is clueless how 22 adult men can run after a ball for 90 minutes without shooting a single goal and still talk of a fascinating game. For someone who was not raised with this sport, who never played even a little bit at the beach, the fascination with this game is certainly an enigma. And those who know the game usually don't think much about its ṕsychology, its unwritten implicate rules - they simply enjoy the drama as it unfolds.

And a drama it is, a spectacle with well-defined characters, with its good guys and its bad boys, its fouls, fools, and everyone under the sun is an expert. While its actors are fighting to the last second with self-less dedication, the adrenaline level is building up significantly every minute. All the losses and misses, nearly-goals, lost chances, shots onto the goal being saved heroically, all of these increase the tension of actors and spectactors to seemingly unsupportable heights. Only then the final climax of  a ball entering a goal can become an orgastic experience or a traumatic shock, depending which side one is supporting in the game. Without becoming a fan for one of the sides, the game is a pointless waste of time indeed. But if one does, for 90 minutes life has another meaning. And only so it can happen that the whistle of the referree after a match without a single goal can cause a huge sigh of relief, make ordinary people dance in the street in cold rain and create new symbols in today's life and culture. More >


24 Jun 2010 @ 02:13, by erlefrayne. Economics, Financing, Banking

Bailing out ailing banks with people's money (taxes) is immoral and criminal. I have already stated this contention in previous articles, and I'd re-echo it again in light of the financial fiasco going on in Europe right now. More >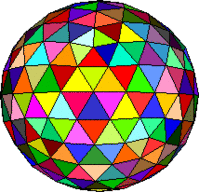 22 Jun 2010 @ 00:27, by ming. Networking
It is probably a good idea to do an inventory once in a while of one's projects and interests. Particularly when one is interested in connecting with others working on similar things.

It would also be nice if one's public presentation actually matched what one is doing or what one is aiming at doing. Once in a while I notice with some chagrin that I've left behind a number of websites and profiles and bits and pieces that mostly are either completely outdated or entirely misleading. Most of them covered with cobwebs. Some of them were cool in the 1990s, but are a bit of an embarrassment today. Then again, I've also left behind stuff that was ahead of it's time, that if it had been taken a slight bit further, or the timing had been slightly different, or the right people had come together, or I hadn't made some crucial mistake, would have been something really big that everybody would know about today.

I'm focusing on collaborative Internet stuff here. Software. Patterns. I could probably make other inventories for other areas of my interests. But there's a bunch of stuff that goes together here, which relates to how people connect and work together, how information and people get organized, how society might work better, how humanity might operate at a higher level. It is really all one subject, which can be addressed from many different angles. Creativity. Synchronicity. Conversations. Synergy. Emergence. Collective Intelligence. New Civilization. And how we might use computer and communication technology for doing it orders of magnitudes better. Which at a local level might make us personally more effective and which might get small group activities off the ground faster. And at a bigger level, it might just save humanity from going extinct within the next century or two.

Here are a few bullet points of stuff I previously have worked on:

OrgSpace

OrgSpace has been my code word for creating a better way for individuals or small groups to organizing any kind of data related to what they do. The basic idea is that there are as many dimensions to data as there needs to be, everything is linked in several directions, any item can exist in several places, because it has several dimensions, folders and categories are the same thing, just seen differently. Somewhat similar to the idea in Ted Nelson's ZigZag project. Which never really happened, because, well, it is a hard thing to create something super simple and universal. I went through a couple of early prototypes of that kind of OrgSpace, without getting very close to what I had in mind.

Eventually I settled for a more pragmatic OrgSpace, a collection of modules that could be reconfigured for various collaborative purposes. Wikis, blogs, calendars, project management, contact database, event planning, ad hoc databases, forums, chat rooms, picture galleries, e-commerce, and more. All of which I programmed from scratch. Each user could add one or more of any of these modules, and create workgroups and networks of people, and decide who to share which pieces with. And they could embed them in public websites. A pretty clever system, but way, way too ambitious. Oh, it is 95% done and parts of it are still used by clients or friends or by myself. But there's just no way I, one single programmer, could keep all these modules current and keep up with an evolving world. But I tried for a while before giving up, more than 5 years ago. If you look at orgspace.com you'll see... basically nothing. It is an example of one of those misleading websites I really should do something better with.

New Civilization Network

I should probably have put that first, as it happened first, and some of the software I developed there ended up being used in OrgSpace. NCN wasn't particularly about software, but about creating a self-organizing network of teams that would work on building a better world. It grew out of a Whole Systems discussion group I ran in a mailing list in 1994-95. The initial vision of the infrastructure was developed with Max Sandor. The idea was to inspire the creation of a network of online communities, existing on many independently operated servers. Protocols would be developed to allow interactivity and portability between these different sites. Essentially one should be able to join any group, hosted on any server, and that group might have it's own particularities and features, but at the same time one should be able to interact with and be found by people on any of the other servers in the network. You'll notice that we're talking about a universal login and about data portability and interoperability, stuff that doesn't even really exist today, so it was maybe a bit ahead of its time. It could still have happened, if anybody else had chosen to join the effort. There was one server, run initially by Max, and later by me, but there was never more than that one. So, the imagined network became just one online community on one website. Granted, it was one of the very first social networks, which isn't half bad. I developed a lot of facilities for the site in 1995-96, like friend lists, workgroups, forums, chat rooms, and a couple of years later blogs. The blogging system I created was quite possibly the best thing around at the time, but I didn't quite realize it, as I wasn't myself happy with it yet.

NCN is quite a long story and a a lot of learning took place there. Some patterns worked, some patterns didn't. As a global movement, it looked quite promising in 1995-96. Eventually it didn't take off as envisioned. For various reasons, most of them most likely my fault. It is surely not easy to launch a global self-organizing movement that aims at creating a new civilization. Anyway, if you go to newciv.org you'll see the website, pretty much like it looked in 1995. It is still active, people are still joining, there are hundreds of blogs, people use the member area, etc. But at least the public site is way overdue for a redesign and relaunch. I'm working on that.

HoloWorld

My own vision of how a New Civilization should work can be found at holoworld.org. Again it is something that I haven't really touched for 10 years or more. I still stand by it, even though it needs to be extended and updated and developed.

Essentially it is imagining a world that entirely would work on the kinds of principles that are touched upon in Open Space conferences, in Open Source software, in P2P anything. It is a bottom up grassroots self-organization kind of thing.

It is an anarchy where real community is possible. If you're free to do what you feel is right, you'll of course get together with others who want to do similar things as you, and there's a certain market economy of ideas and resources that naturally takes place. If nobody tells you what to do, and there's nobody who'll automatically do things for you, self-organizing community is what takes place. That's how people get together to develop open source software together, or how Wikipedia gets updated. Imagine if everything in the world worked like that. Well, it would only be possible if certain safeguards would be in place, primarily to avoid that a very few anti-social people would monopolize all the resources for themselves.

There are other things I intend to work on, but I don't have much to show for them yet:

Tools for Creativity

I'd be happy just spending my time making better tools. Software tools, for enhancing the creative process, for assisting various kinds of group activities. I'm interested in patterns. Generative patterns. Certain patterns make certain kinds of things happen. Yet, a lot of software doesn't really help you much in doing what you're trying to do. You can have a meeting within a piece of conferencing software, but the whole thing is not at all patterned to help do do what you have in mind. E.g. if you have a meeting specifically to arrive at a common decision, the software should be organized so as to help you make that decision. Duh. Most software isn't structured remotely like that. These projects would probably go on my cr8.com domain. Cr8 means Create, in case that isn't obvious.

Synchronicity

Synchronicities are subjectively meaningful coincidences. Something happens that clicks in a surprising way. I believe that's related to being in the flow and to collective intelligence. Imagine that you can increase the number of synchronicities in your life. Things just sort of surprisingly fit. Stuff appears out of the blue that happens to be exactly what you need, even if you didn't know it before. It is a state of mind, but it might very well also be something that can be amplified and enhanced.

Genes have receptors. Certain things will connect. You can increase the amount of connections by bringing in more stuff that might connect, by increasing the opportunities for connections. Similarly, the increasing interactions that the Internet has brought us can, if properly structured, increase synchronicity, increase the number of things that will connect, surprisingly.

There are other things I do than these. Some are more pragmatic, ways of making a living, or minor interests. Like, I've gotten back into webcam websites recently. And, generally speaking, I'm interested in the structure of success, how one can set one's mind to do something, and then actually do it. Which includes how one deals with one's own thoughts and emotions, and what the characteristics are of viable activities. All of which are other stories. More >


21 Jun 2010 @ 23:38, by susannahbe. Ideas, Creativity
Magnificent and all aglow,
the heavens are on fire with
colour and celebration
on this the longest day of the year.
Golden, I am golden,
a fiery sun burning with a never ending flame.

Red hot centre combusting,
radiating outward,
wave after wave fueled by a magnificient wind,
whirling, blowing life into the feeding flames.
I am alight, radiant, glorious.


Raging heat, the nucleus of creation,
throw me down into your molten heart,
transform me in your crucible.

Forged in the white heat to arise
a phoenix from your flame.

Base to precious,
lead to gold,
transmutation,
alchemy.



Photos and words - susannah bec
.

20 Jun 2010 @ 08:36, by Unknown. Peace
Premise
I wonder if the answer to a fair, democratic and just society involves not the physical engagement between the Parliament and the populous and not an ideological one necessarily either but simple communication with the masses. What I mean by that is perhaps the casting of a ballot for this or that party and for a mere vote or dollar or answering a simple yes no to a referendum question is perhaps to simplistic of an approach but to perhaps to ask for the opinions and or judgments of Canadians instead and thus gather the collective "vision" and stated consensus and "story" of Canadians. So instead then ask the populous a carefully phrased question or 3 questions perhaps on the ballot. Answers restricted to 200 words each.
What do you think Canada is?
What would you like Canada to become.?
What do you think Canada was?
thus instead of just tallying up mere votes you would have the vision, history and current words at hand. Thus the facade or veil of Governance would for a moment be open and transcended to reveal the truth of this enigma that is CANADA. The results could maybe then be studied and complied into a collective kind of constitution to supplement the Charter and represented of and for the term of office ie 5 years upon which time the process would be repeated.. Canadians would thus feel more engaged and involved and "valued" in the Governance process as they would have had their say and it would be compiled and reflected upon on a collective constitutional document and the Governors would know the stated will of people.
just some thoughts
Never been done before I figure but I wonder.....
I wonder if it would be possible with 30 million people....
I guess its not practical at the moment so a normal ballot for a party could be cast in the intern.
ed More >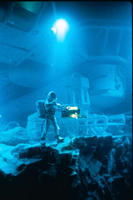 19 Jun 2010 @ 23:10, by ming. Technology
Seems like some stimulating conversations will get me out of hiding. OK, I wasn't really hiding, I just wasn't blogging.

There are certain things on my list of what I'm here to do. Sounds nebulous to people who aren't plugged into the same kind of stuff. Wiring of the global brain. Emergence of collective intelligence. Tools for creativity. Building a new civilization. Conscious evolution. Self-organization. Collaboration.

They've sort of been on hold for me for a while. At least after I realized that one can't avoid having to make a living, however much that sucks. So I added to my list of interests: Escape velocity. Organizing viable activities. Even: Internet marketing. And: Managing beliefs. Living deliberately.

I'd prefer to spend my days inventing stuff that will change the world. Maybe I will, once I get a couple of key things in place. But there's no reason to procrastinate either.

A couple of recent conversations has made me realize that there are smart people out there working on the kind of stuff I'm into. Which makes me rather hopeful. It might indeed be time to wake up and start the generators again. More >


18 Jun 2010 @ 17:10, by susannahbe. Spirituality

I was sitting quietly at my desk as the late afternoon Sun gently crept around the corner of the building ready to shed its slanted light into the sheltered part of the garden.

From out of nowhere the most intense golden beam of sunlight flooded in through the large window of my room, chasing away the gloom of the previous moment as it shone.

I looked up in awe as it pierced through the heart pendant in my window and refracted into thousands of shimmering diamonds of light that covered me and made me gasp with joy.



I was dazzled with the light, the beauty, the moment . . .



. . . as my heart was filled with sunshine.



"

Once your awareness becomes a flame,
it burns up the whole slavery
that the mind has created."


- Osho



Photo: Heart - Susannah Bec

.


17 Jun 2010 @ 06:07, by johnjoseph. Philosophy

Stereotypes lead to self-fulfilling prophecies and non-scientific thought More >


15 Jun 2010 @ 11:20, by frank4zen. Spirituality
More >


<< Newer entries Page: 1 ... 4 5 6 7 8 ... 280 Older entries >>



These are news items gathered or contributed by NCN members

Previous entries
2015-10-06
2015-10-02
2015-10-01
2015-09-23
2010-09-25
2010-09-23
2010-09-22
2010-09-21
2010-09-20
2010-09-16
2010-09-15
2010-09-12
2010-07-31
2010-07-30
2010-07-22
2010-07-20
2010-07-16
More ..

Recent Comments:
2017-05-05
2017-05-04
2017-05-03
More ..

| Mon | Tue | Wed | Thu | Fri | Sat | Sun |
| --- | --- | --- | --- | --- | --- | --- |
| | | | | 1 | 2 | 3 |
| 4 | 5 | 6 | 7 | 8 | 9 | 10 |
| 11 | 12 | 13 | 14 | 15 | 16 | 17 |
| 18 | 19 | 20 | 21 | 22 | 23 | 24 |
| 25 | 26 | 27 | 28 | 29 | 30 | 31 |
Members can post news items and comments in the member area.

Information and opinions are the responsibility of the posters and do not represent any official position of NCN. Please do your own verification and make up your own mind.






Syndication