9 Jul 2010 @ 11:07, by Unknown. Ideas, Creativity
The Purpose of the Day

The purpose of the day is to meet our needs,
and then our wants,
and then our dreams,
and then I suppose all those vain and useless things we
are at liberty and foolishness to sometimes desire.
And then to rest and behold dawn breaks and we
find and renew our purpose once again.

A. G. Jonas
(c) July 2010
Canada More >


9 Jul 2010 @ 01:54, by anandavala. Investigation, Intelligence
Quote from the Lankavatara Sutra http://bit.ly/azCaUY
"So long as people do not understand the true nature of the objective world, they fall into the dualistic view of things. They imagine the multiplicity of external objects to be real and become attached to them and are nourished by their habit energy. Because of this system of mentation, mind and what belongs to it is discriminated and is thought of as real; this leads to the assertion of an ego-soul and its belongings, and thus the mind-system goes on functioning. Depending upon and attaching itself to the dualistic habit of mind, they accept the views of the philosophers founded upon these erroneous distinctions, of being and non-being, existence and non-existence, and there evolves what we call false-imaginations...
False-imaginations rise from the consideration of appearances; things are discriminated as to form, signs and shape; as to having colour, warmth, humidity, mobility or rigidity. False-imagination consists of becoming attached to these appearances and their names... The five sense functions and their discriminating and thinking function have their risings and complete ending from moment to moment... By setting up names and forms greed is multiplied and thus the mind goes on mutually conditioning and being conditioned. By becoming attached to names and forms, not realising that they have no more basis than the activities of the mind itself, error arises, false-imagination as to pleasure and pain arises, and the way to emancipation is blocked...
By the cessation of the mind-system as a whole is meant, the cessation of discrimination, the clearing away of the various attachments, and, therefore, the clearing away of the defilements of habit-energy in the face of Universal Mind which have been accumulating since beginningless time by reason of these discriminations, attachments, erroneous reasonings, and following acts... Getting rid of the discriminating mortal-mind is Nirvana.
But the cessation of the discriminating-mind cannot take place until there has been a "turning about" in the deepest seat of consciousness. The mental habit of looking outward by the discriminating-mind upon an external objective world must be given up, and a new habit of realising Truth within the intuitive-mind by becoming one with the Truth itself must be established.... With the ending of pleasure and pain, of conflicting ideas, of the disturbing interests of egoism, a state of tranquilisation will be attained in which the truths of emancipation will be fully understood..." (Lankavatara Sutra http://bit.ly/azCaUY )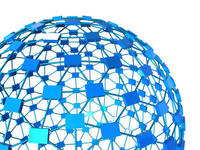 8 Jul 2010 @ 02:27, by ming. Communication
A couple of comments to my recent articles made me consider the importance of truth in effective collaboration networks. How can people truly connect if their connection is based on lies? Maybe collective intelligence is proportional to the amount of truth in the system.

Truth can mean different things to different people, of course, and there are several angles to this. To me truth is a coherence between realities and their representations. There can be many levels of reality and many levels of abstract representations. Truth is when what you say or imply is there actually is what is there, and when you actually say what is there.

It is rather relative, but, still, we recognize truth. Have you ever experienced having a conflict with somebody else, where you dig into the defense of your separate positions, and it is really upsetting, and you judge each other as being wrong, but then at some point, some key piece of information is exchanged, and you both, at the same time, have an "Oh, that's what's going on, now I understand!" kind of realization? It is a big sigh of relief, where the conflict just instantly evaporates. You realize that you defined a key term differently, or that you made assumptions that turned out not to be true, or you used different approaches, valid in their own right, but conflicting. Truth is freeing. It opens doors, makes things flow.

Between individuals, a lack of truth is often unintentional. You just didn't realize a key difference or a missing piece of information, and you proceeded based on different assumptions. Once they're brought to light, the matter is quickly settled, and an effective collaboration or agreement can be reached.

You can control people by intentionally leaving out the truth, by presenting a picture that is different from the reality. You can make a lot of money by making some cheap crap look expensive and attractive. You get votes by leading lots of people to believe you care about their interests.

At a very practical level, you can't make very good decisions when you don't have the correct information.

That is of particular importance in networking, in cooperation and collaboration. It is of huge importance in harnessing the self-organizing power of groups, in the hope of increasing collective intelligence.

See, if every connection formed between two nodes in a network is based on lies and misinformation, not much synergy is achieved, and the connections will not be very effective. Imagine that each node in a network provides some kind of statement of "This is what I'm about. This is what I provide. This is what I need." and nodes connect with each other based on that, then it is important that such statements approximately represent something actual. If the people who say they provide funding have no money, and the people who repair cars don't know anything about cars, and the people who take care of children don't like kids, and the people who say they can fix things have no clue how - obviously the wrong connections are being made. You don't get the right people for the job, you don't find the right collaborators, you don't get the laundry detergent with the best price/quality ratio.

It might not make sense to describe it mathematically, but these errors in connection will certainly add up quickly, maybe exponentially. If you're trying to do something big, or you're part of a big network, these kinds of errors in connection might easily add up to making the whole thing completely ineffective.

Conversely, if you create a network of true connections, where it is clear what each node does, what is supplies, and what is needed, it starts scaling. Imagine the kind of superconductivity that takes place when all information is complete, relevant and correct. Self-organization can scale rapidly if there's little loss of integrity from untruth in each connection.

Currently, most types of organization are having a problem there. Even the very small organization of a single relationship between two people. Even people who've been married for years typically have a considerable problem saying the truth and relating based primarily on what is true. So, even more so, the more people you put together.

Our current civilization is to a large degree based on manipulation through untruth, by the few, of the many, exactly because we aren't good at cooperating truthfully.

The majority of the population in the industrialized world are employees. They produce a value for somebody else which is, on the average, a lot higher than the value they're being paid. They do that in part because they don't know how to produce that value on their own, and in part because they don't know the value of what they're producing. The reason they don't know those things is because the information isn't easily available. Rather, they're presented with entirely different and misleading information, emphasizing the stability of their situation, their benefits, their rights, random entertainment, weather and traffic reports, etc.

It typically isn't a matter of evil intentions on the part of the few who control the many. It is currently the most pragmatic and efficient choice. It is relatively more practical and productive to borrow money to create a company and hire a bunch of people and tell them what to do than it is to participate in a bottom-up self-organizing network of the same number of people. Not always. Sometimes small groups of people will freely do something great, without coercion, without needing payment. It is still a bit of an exception, but it is an important enough exception to indicate significant future possibilities. Sometimes open source communities will create a great product, fairly efficiently, for free, because a number of people voluntarily gather around a need or a solution, communicated clearly and truthfully enough so that they all can sense it, in one form or another.

Fuzzy projects and problems aren't yet easily undertaken by cooperative groups. Oh, strictly hierarchical groups are on their way out, but corporate network-like structures are still based on a hierarchy of control. The top still pays salaries and reaps the profit and outlines what one should work on, even if the finer details are loose.

There is lots of good information easily available. But huge areas are covered only by wildly misleading information, or information is largely missing, and that fact is well hidden. Do you think you know how most people make their money, or how large cooperations make their money? Sure, you can easily learn the average salaries of people in different professions, and the type of work they do, and you can easily look up the profits for public companies. But what actually is going on is mired in many layers of obfuscation.

Good information is something you readily can act upon and use. If I don't know how to fix the faucet in the bathroom, and I receive the right information, then I'll be able to fix the faucet. Maybe I first need to go to Home Depot and get a tool or a part, but that would be part of the good information, and I can still get the result I seek, right here, today.

There are plenty of outfits that will promise you similarly readymade information on how to make a good living doing one thing or another. Say, Internet Marketing or MLM. But once you receive that $2000 get rich quick manual or your supply of MLM vitamins, you discover that the instructions just don't get you there. They might be technically correct, and they might even give you a good overview and teach you something, but they're leaving out the specific information you would need to act in an effective way.

I have lots of friends online and offline. Yet I'm not really sure what to do with most of them. I mean, what can I do for them, what can they do for me? Oh, we don't have to do business in order to be friends, but if we do have something to offer or something we're looking for, it would be nice if we all knew what it was. And, I must admit, as to the majority of the people I know, I don't really know what they can do, and I probably haven't told them honestly what I need and want.

It is hard to be honest. If somebody asks me what I do or how I'm doing, I'm likely to tell them I'm fine, and things are going well, and I'll give them some general idea of what I do, which usually doesn't match neither what I actually do nor what I'd like to do. Why do I do that? In part because I myself am a little fuzzy on what it is I'm here for, and in part because I'm embarrassed if I actually need something, or I'm failing at something, and I'd like to look good. Different people have different hangups, but it is rare to get immediately actionable truth out of anybody.

Now, imagine that we were able to tell the honest truth most of the time. Imagine that it would be easy and natural to record and share the information about what really is there. Then imagine the possibility that lots of things actually would fit together when a lot of us start doing so. You know, I have something you need, you have a solution to my problem, X has the information that Y needs, A has a resource that B knows how to use. Synergy is much more likely when everything is visible.

Do our communication and collaboration tools lead us to be more or less honest? Do they increase truth, or obfuscate it? Do I have to wear a mask in order to protect myself, or do I get empowered by showing my real face?

How can we create environments where the truth is empowering?

I'm not talking about ultimate truth about the meaning of life and the universe. Simply, as I mentioned, a correspondance between what is going on and what one says is going on.

Masses of people who need to keep up appearances, trying to adhere to norms they never consciously agreed to, are relatively easy to control. They can be rendered rather harmless, as they each pursue individual rewards that don't truly match what they need and want.

If we make collaborative tools that simply reinforce our inclination to keep up appearances, they won't go far. If they only help us exchange impressively sounding declarations, abstract positions and lists of accomplishments, they won't have accomplished much.

Good information is actionable. It isn't just something to find interesting and to collect and pass on. There should preferably be something you can do about it or with it right now.

It is in itself a fairly fuzzy proposition to write an article about the need for truth in collaboration. Does that change anything? Maybe, maybe not. What is exactly the truth I'm calling for? I can only give vague examples.

There's a transparency that is needed. A lack of resistance. A matching of receptors. Things that match match. If one puts the wrong labels on stuff, one might erroneously try to match things that really don't fit.

Collective intelligence has something to do with increasing the number of opportunities for stuff to connect up, and lowering the resistance to it happening. Lacking or incorrect information are forms of resistance. Correct and complete information decreases resistance and increases connections. More >



7 Jul 2010 @ 01:06, by Unknown. Ideas, Creativity
THE BICYCLE PARADIGM

Well firstly my apologies perhaps, this is a rather long and perhaps absurd essay or comment of sorts but if you can stretch and grasp the thread or logic of it then perhaps it may indeed have some merit.

I'm not sure, what do you suppose "drives" the human economy to such seemingly destructive tendencies against or on the environment? Is it perhaps a flaw or quirk of some sort in and of human nature, that hampers us from being more aware or cognizant of the consequences of our behavior and actions?

Or rather, eureka, alternatively are we perhaps to smart or efficient at what we do and this over success and super predator status thus makes us to good at the job for our own and long term good? Well well, thus it may be our superiority then that is or will be our Achilles heel in the end but then granted the solution to such might then be as simple as engineering back some environmental slack into the global economic equation and system say to the tune of -10 to - 30 % say as a kind of "junk" economic data or inefficiency akin perhaps to the mysterious junk DNA found in the genome. We thus might achieve a more natural economic equation in the process by increasing selective inefficiencies akin somewhat to a kind of economic biomimicry status or model.

But true though its probably more complicated then just engineering in some haphazard inefficiencies but maybe more having some kind of selective inefficiencies that can afford some opportunities, benefits and advantages to many species other than our own in the natural dynamic, system and chain. It would be a most complex equation to design perhaps but could be assisted by reference to the field of biomimicry as a natural example or mentor of such. Such as a seasonal economy thus as well as a sustainable one.

Well glad you have humored me to this point but I will continue the case by saying that by using less efficient human labor then rather or other than machine labor such may in fact then have a basis in science and nature of necessary inefficiency, A good or simple model or example or compromise of such to grasp on to would be to take the lowly bicycle as a happy medium example of the proper human, nature and machine equation or construct to emulate further hence the title, the bicycle paradigm.

So basically then my premise is simply that maybe inefficiencies or certain kinds of inefficiencies are not totally all a bad or useless or an undesirable thing and may in fact result in a longer term, all around benefit not simply for humans but to the whole natural system of which we humans are only one part.

True I suppose it does seem somewhat counter intuitive at first glance to the logical and reasoning human mind but consider that the wisdom and logic of nature was not crafted in the machine or human time frame but over millions and billions of years and therein perhaps lies the subtle disconnect or defect in and of the humor or machine logic, sensorium and reasoning, that then, which seems to have eluded us somewhat till now.

Well maybe, seems possible if not probable or at least worth a discussion and or debate about or on perhaps..
ed Jonas
Tue., July 6, 2010, Canada More >


4 Jul 2010 @ 14:21, by anandavala. Spirituality
One does not become enlightened by imagining figures of light, but by making the darkness conscious (CarlJung)
Our present ego-feeling is a shrunken residue of a much more inclusive all-embracing-feeling, a more intimate bond (Freud)
Freud gave us insight/demonstration that the ordinary person is a shrivelled desiccated fragment of what a person can be (RDLaing)
For man has closed himself up, 'till he sees all things thro' the chinks of his cavern (WilliamBlake)
The 'I' that I think I am is a self image formed in the mind. I am not what I think I am. So what am I? That is THE question!
When a thought is born you are born. You think there's 'somebody' who feels your feelings; that's the illusion. (UGKrishnamurti)
Nothing keeps you from liberation except fear. You are afraid of being impersonal, of impersonal being. (Nisargadatta)
That which is the subtle essence, in it is the self of all that exists. It is the True. It is the Self & thou art it. (Chandogya Upanishad)
Imagine ur a sentient being within a VR, it would seem physical, you would seem separate, yet the true agent behind every action is the CPU.
In this VR scenario computation "is the self of all that exists. It is the True. It is the Self & thou art it. (Chandogya Upanishad)
RT @petervan Virtual Reality you can reach out and touch http://bit.ly/cJS08I When virtual reality feels real http://bit.ly/dtTvxA
In tech VR we look from the outside in but in cosmic VR we are emergent from the information process, which animates every thought/action.
Quantum Mechanics also provides an information theoretic analogy for the nature of reality
The "physical universe" is analogous to a VR animated by "universal consciousness" and it evolves as a unified holistic process.
Hence - events happen, deeds are done but there is no individual doer of any deed (Buddha)
The objects we experience are objects-of-perception; the contents of awareness that are imagined to exist "out there" due to naive realism
Hence - "with our thoughts we make the world" (Buddha)
Signs of an emerging paradigmShift http://bit.ly/dfxL4R : quantum mechanics categorically proves naive realism is a false perspective.
For details of QM disproof of naive realism search for "Stern Gerlach" http://bit.ly/cCOjTx or see relevant chapter of http://bit.ly/9XhElB
More tweets from @anandavala at http://twitter.com/anandavala




3 Jul 2010 @ 07:01, by johnjoseph. Technology
Association is a process and technique which recently i have suggested can be used for aiding searches and connected technology, and which can provide an alternative to the traditional logic and syllogism of Greek thought. It is manifested in such diverse systems of thought as Plato's Forms and Jung's Archetypes and in itself creates the possibility of psycho-spiritual technologies.

Psycho-spiritual Technologies

21 Feb 2010 @ 16:40, by John Grieve


Heart and Soul Technologies


Whereas any practical application of a scientific theory is termed a technology, it should be possible to establish what I term "psycho-spiritual technologies", if it is indeed possible to unite conventional quantitative science with qualitative mysticism.

Also, as many writers have pointed out, while the physical, material technologies which are extensions of the human body have proliferated and reached unthought of heights, the same is not true of the powers of the human mind/ soul/ spirit.

If humanity is to grow up and mature, as is obviously a critical need at the present moment, psycho-spiritual technologies must be acknowledged for what they are.




More >



1 Jul 2010 @ 22:02, by jhs. Recreation, Fun
Someone gave our little Anthony (3 yrs 2 months by now) a Vuvuzuela. BIIIIIIG MISTAKE!!!! Knowing already how to squeeze out sounds out of didgeridoos and everything that looks like a pipe, it took a mere 0 point five seconds to figure out how to drone along. For the full range, he needs some more physical strength, fortunately, but this will be only a matter of time. Meanwhile, at the most innocent moments, the sacred tranquillity of the Sandorian Grove is threatened by the mark-shattering call of the Vuvuzuela.

At the wedding of a neigbour of the Grove the other night, we forced him to let go of the develish thing. if I would have known that the bride showed up on a super-bike, a trike to be precise, I would have thought twice about it. A trike is one of the oddest solutions to the transportation problem. Considering where we live, I would have expected a lot of horses in front of the chapel. which would have made much more sense to me.

But, as we discussed already more than once on this BLOG, deep down in the religions of mankind the purpose of this Universe, life, and Everything can be summarized ultimately as sheer VANITY. Vanity in caps, to be clear. Only this bitter-sweet truth can also justify the current crazyness about some balls being kicked around on grass spots in South Africa.

Soccer, like any sport, is utterly useless, a waste in time and resources for everyone except for More >



1 Jul 2010 @ 12:14, by Unknown. Communities
July 1, 2010
Thursday
Canada
Dawn

Yo Canada and World

"Our hopes are high. Our faith in the people is great. Our courage is strong. And our dreams for this beautiful country will never die." - Pierre Trudeau, 1919-2000

Happy 143rd Birthday my beloved Canada

Happy Birthday to you...

Let us be in peace, harmony and joy...

carry on...

ed jonas More >


1 Jul 2010 @ 02:21, by erlefrayne. Politics
Will Noynoy become an Akbar whose reign saw efficiency and good governance that led to the re-emergence of a country from the shambles of fragmentation and neglect to prosperity and fame? Or will he be a Nero of Manila who fiddles in the presidential palace as he watches his polity & economy burn upon his own behest? More >



30 Jun 2010 @ 14:51, by jhs. Travel
After three days full of soccer, heaps to eat, and lots of heated discussion, our sweet family came back from my mother-in-law who resides in a safe distance of more than 120km from the Grove. We survived the welcome-back kisses of our Rottweiler and Shepherd with only one blue eye and two torn shirts and I'm back in business again. Thanks to Mortimer, I got reminded of the grim prospects of the 'real' world, the oil still flushing out in the Gulf of Mexico, a fact much worse than Mexico's loss against Argentina on the soccer field.

The parallels are frightening: as on the soccer field, the players are running around like crazed chickens and nobody is stepping up to take a decisive action. TIME IS RUNNING OUT and and the rules are not as clear as to whether Nature will grant us humans an overtime or not.

Like in this worldcup what is lacking is 'der Wille zum Tor!", the 'Will to score', the will to take a concrete action to bring about a decision.

We're not talking just about good intentions here, not about wishful thinking or or public declarations. This 'field of dreams' is real, and large parts of it are under water now, water mixed with oil and hitherto unknown chemicals.

Is it simply the inability of the players on the field to put an end to the drama or is there a hidden strategy behind this? Some spectators begin to ask themselves who may be the coach behind the team of global players, and if those are perhaps just puppets on a string. As I mentioned in the 'worldcup for dummies', Italy's coach coaxed the downfall of his own team by ignoring the most simple archetypal strategies [link] of the soccer game until the last 20 minutes of the knock-out game. With only a few minutes more his late wisdom would have born fruits, but alas, time was running out and the acting world champion joined the fate of vice-champion France: going home early.

Unlike in the worldcup, though, mankind does not have a place to retreat to and rest: our playing field is Earth and it is the only field of dreams we have for now.

More >




<< Newer entries Page: 1 ... 3 4 5 6 7 ... 282 Older entries >>



These are news items gathered or contributed by NCN members

Previous entries
2015-10-31
2015-10-27
2015-10-07
2015-10-06
2015-10-02
2015-10-01
2015-09-23
2010-09-25
2010-09-23
2010-09-22
2010-09-21
2010-09-20
2010-09-16
2010-09-15
2010-09-12
2010-07-31
2010-07-30
2010-07-22
More ..

Recent Comments:
2016-12-10
More ..

Recently commented entries:
Mon
Tue
Wed
Thu
Fri
Sat
Sun
1
2
3
4
5
6
7
8
9
10
11
12
13
14
15
16
17
18
19
20
21
22
23
24
25
26
27
28
29
30
31
Members can post news items and comments in the member area.

Information and opinions are the responsibility of the posters and do not represent any official position of NCN. Please do your own verification and make up your own mind.






Syndication